A Fragrance Story
A fragrance is a part of everyone's routine. Spritzing on a scent before you head out of the door, or combining a fragrance into your pampering routine, is a step that most will be very familiar with. If I accidentally forget to spritz my favourite fragrance, or any fragrance onto my neck and wrists before I walk out of my front door for the day, I feel bare and incomplete. It is alluring, defining and awakening. It can raise your confidence ten fold. And it can become your recognisable characteristic.
We have all had that scent, that reminds us of a lover, a parent, a relative, a grandparent. And when the scent happens to bypass you in the street, or in the lift, or in a store, your memories are triggered and you are taken back to a time when that moment mattered. There are scents that still remind me of past boyfriends that trigger happy and sad moments and there are other scents that remind me of my own childhood and my first scents that I ever collected. Fragrance is such an emotive and powerful product, and I feel one that should never be overlooked.
And thus, I wanted to create a collection of imagery that tells a story of a fragrance. The new YSL Black Opium Eau De Toilette which launched just a matter of weeks ago. A scent that I wanted to recreate in imagery, regarding my own perceptions and emotions towards the notes of this scent.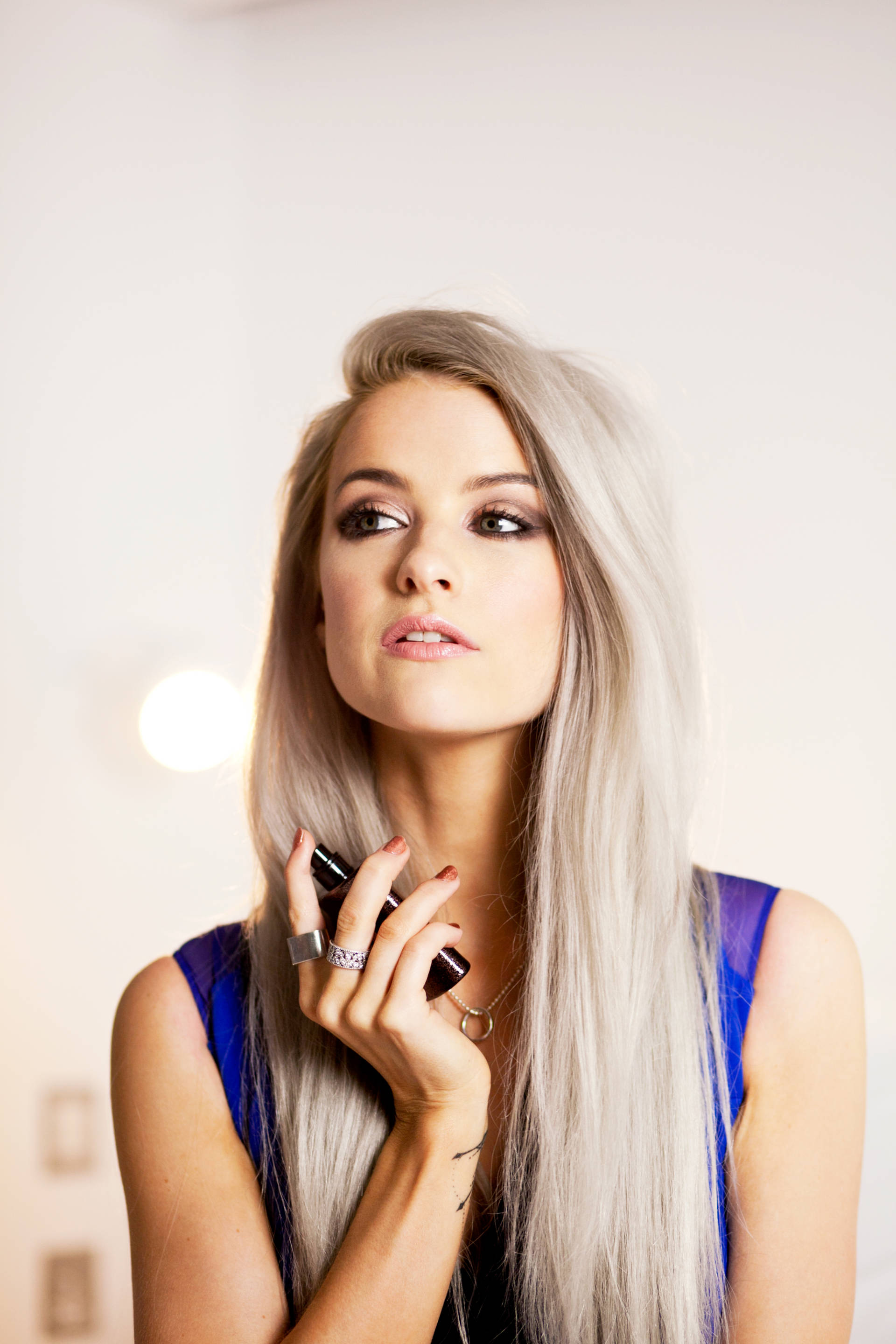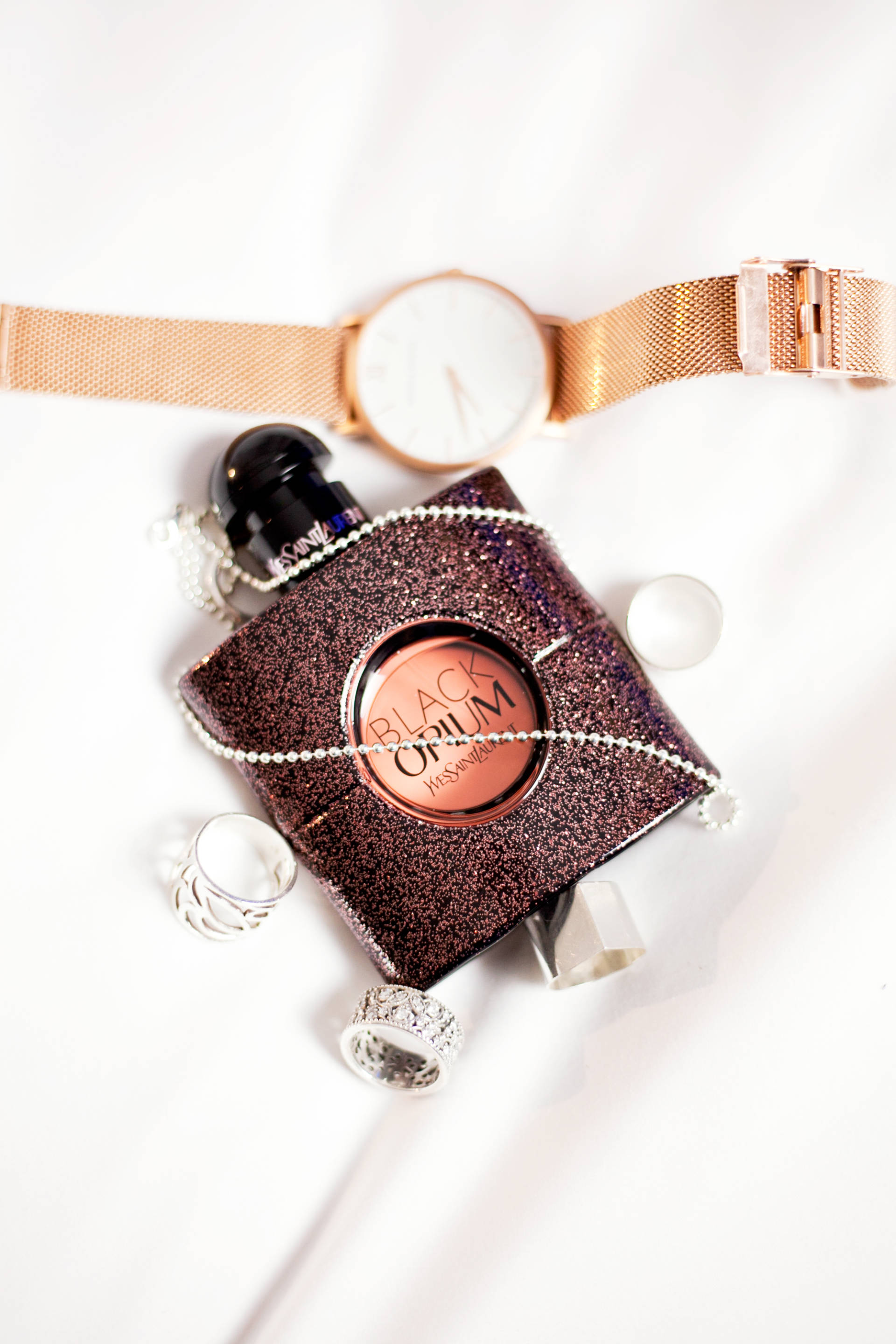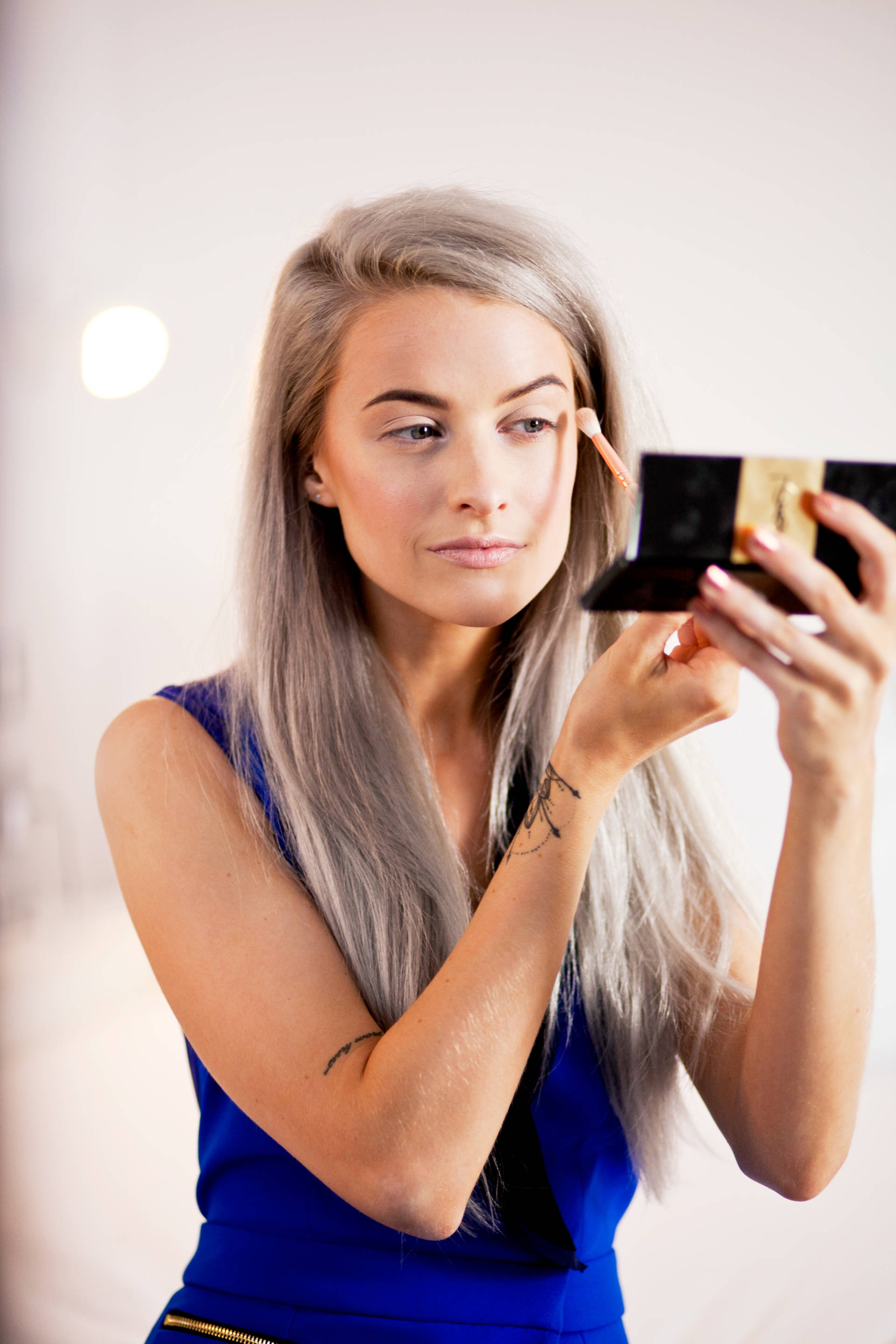 To me, the YSL Black Opium EDT is girly yet powerful, seductive but not too sexy, with sweet fruity notes mixed with oriental florals, and a mysterious, alluring rock chick vibe.
Casting Edie Campbell as the face of the fragrance again, after her promotion of the Eau De Parfum previously, was a fantastic choice for a range of fragrances that delivers something with edge and confidence.
The bottle is the same as its Eau De Parfum predecessor, yet the black glitter has been transformed into a rose gold for a modern, on trend twist, with a rose gold glass centre. It is feminine and glamorous yet the black finishes on the bottle evoke a sense of mystery and grunge.
And the juice inside is also completely unique. This is not just a lighter version of the original, but fruitier, switching Cedarwood for blond woods and patchouli for Jasmine tea.
Speaking in perfumer terms, the fragrance contains top notes of blackcurrant, pear and green mandarin. Heart notes of jasmine tea, orange blossom and floral solar provide the oriental tones, whilst the deeper base notes contain coffee accord, white musks and blond woods. Thus, the fragrance hits you with a bright, fruity spark, layers with oriental florals and finishes with a deep, woody musk. It is an evening scent, with a heavier set of tones than you would gain from a floral or entirely fruity fragrance, but that is what provides it with its seductive, grunge glamour.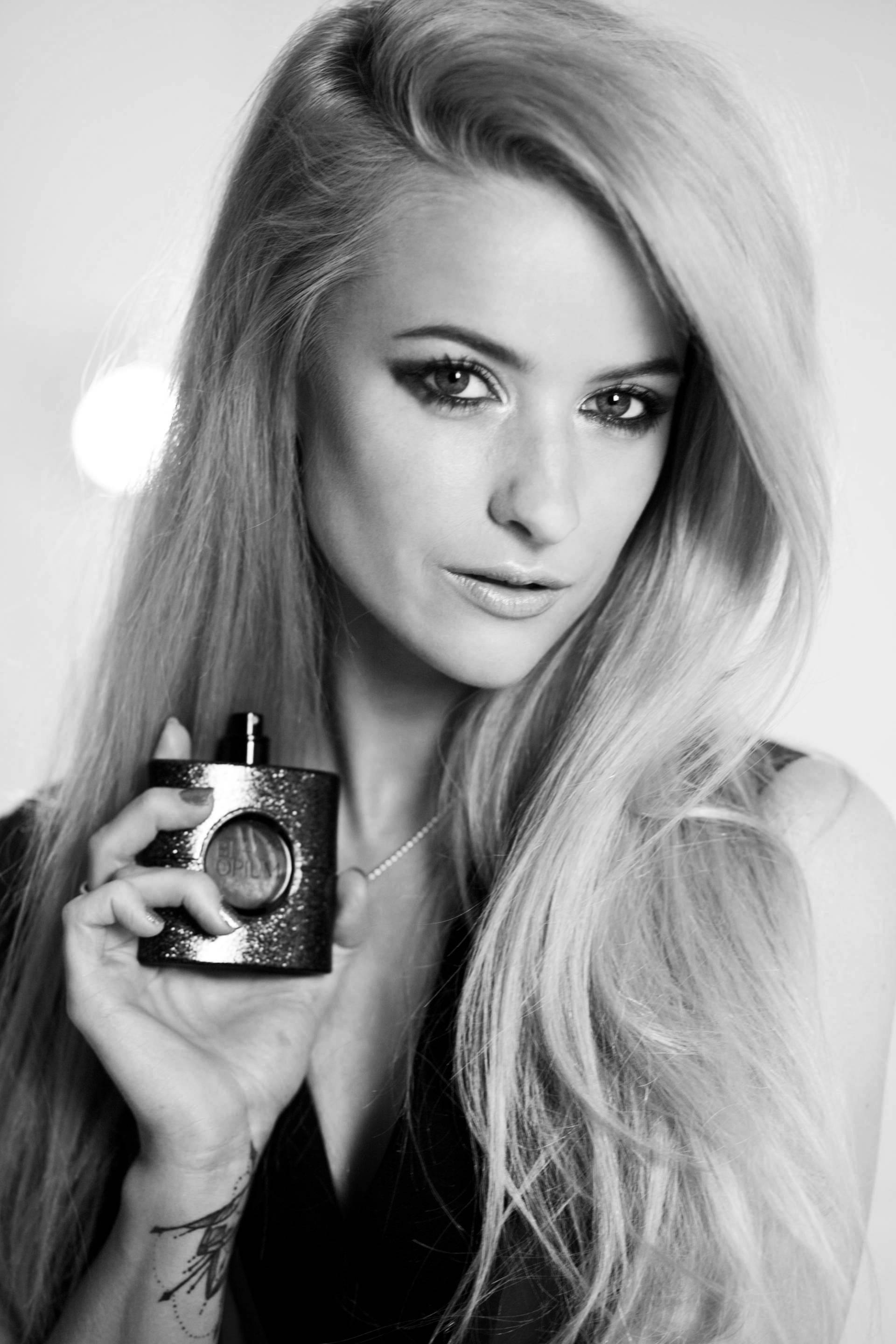 A scent is one step in a woman's journey from fresh skin to completed look. The day begins with cleaning and pampering and ends in heels, makeup, outfits and fragrance.
Black Opium is for the girl who loves to party. She enjoys her pampering routine, completing her look with a bold, smokey eye and throwing on her gladrags for her date night or dancing with the girls.
She's confident in her own skin, not afraid to be diverse and knows exactly who she wants to be. She's feminine and stylish, knows how to be sexy in the most subtle way, yet maintains an air of mystery.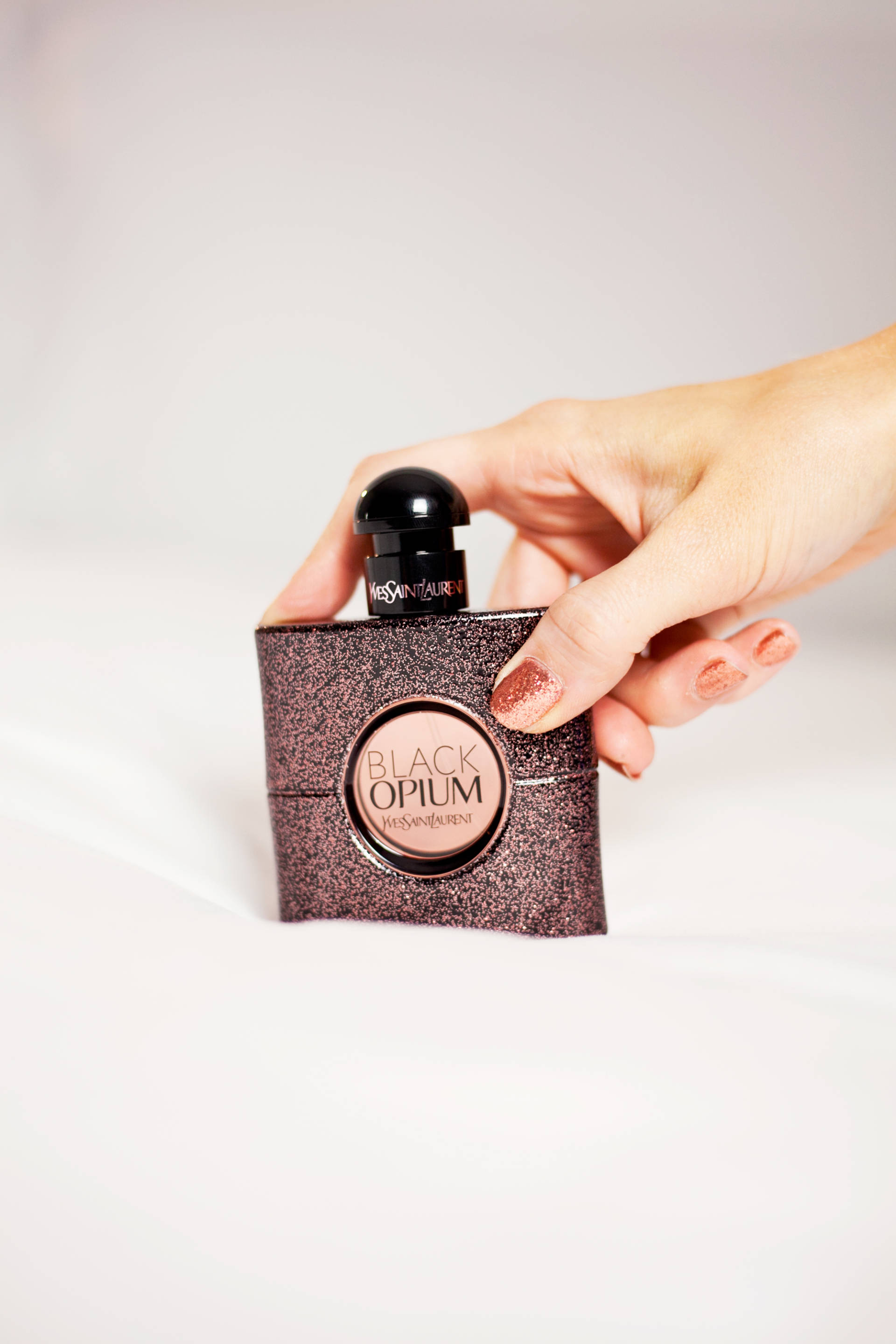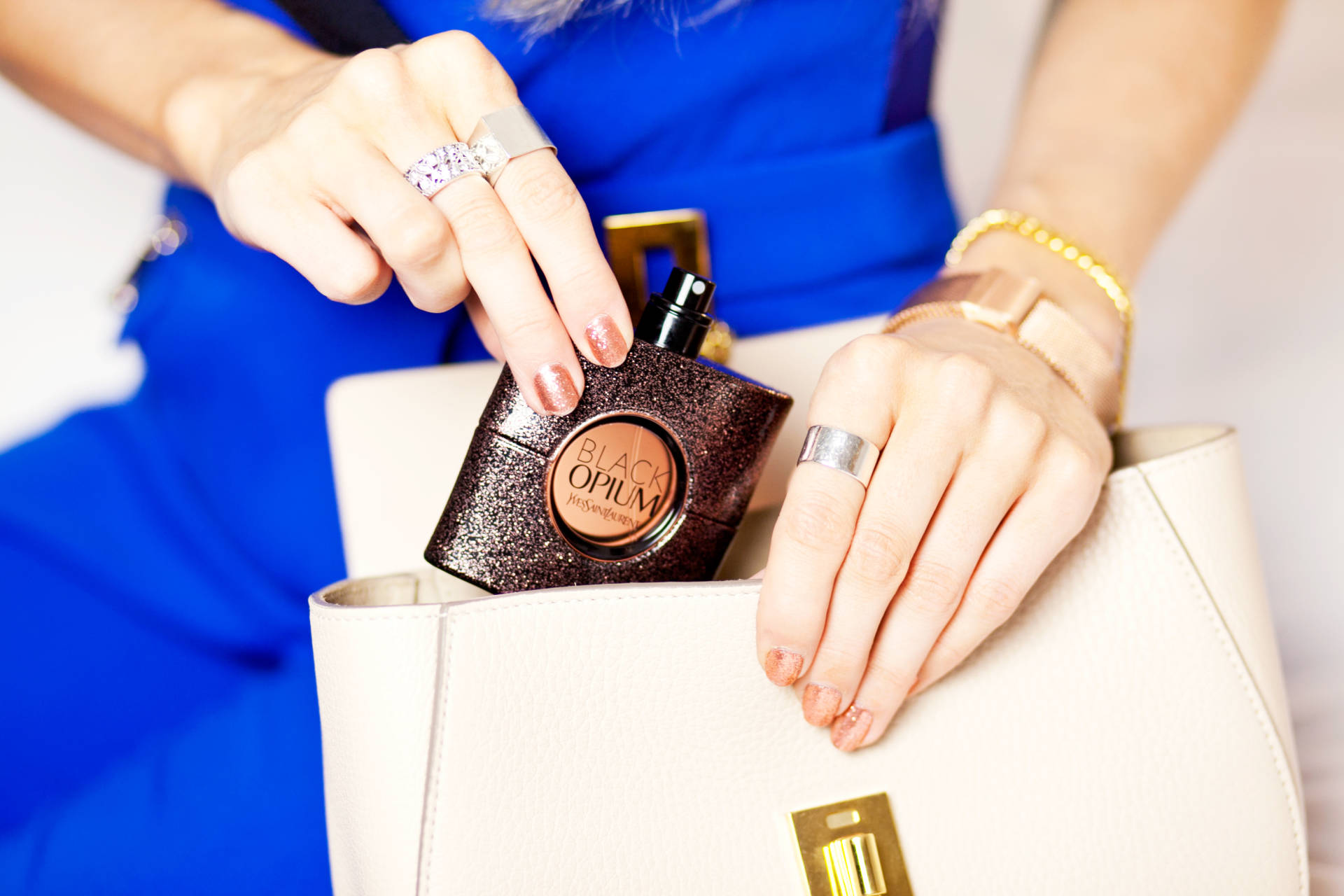 She wears Black Opium with her best clothing, her favourite handbag, her newest makeup and before she leaves for her evening, she takes her rose gold bottle with her, for any bathroom touch ups.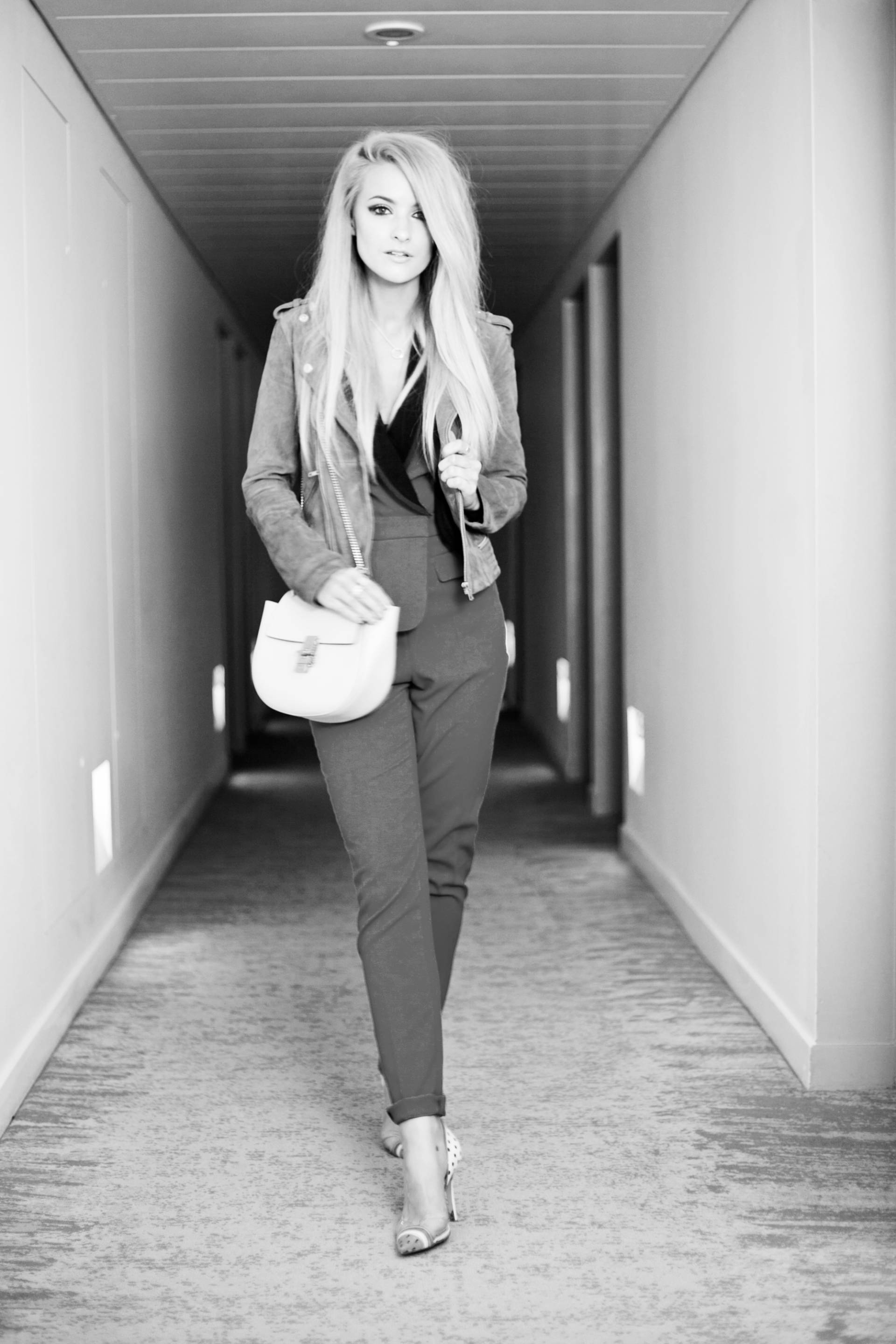 The Black Opium EDT girl needs nothing but her favourite scent to feel like the most confident and beautiful woman in the room. She is there to make a statement and the perfume allows her to promote her personality.
You can purchase the fragrance from YSL Online for £52 for 50ml.
How would you wear it?
This post is kindly sponsored by, and in collaboration with one of my favourite luxury beauty brands, YSL.
Sign up here for a weekly catch up of everything Inthefrow