South Tyrol, North Italy
The Mountain Retreat in the Clouds
When you think of your future honeymoon, and that dream destination for where you are willing to spend a big lump of cash for the perfect retreat, you potentially think the Maldives, St Lucia, Hawaii, right? I know that I always have. I would always daydream about which destination would be the most like paradise, and therefore that would have to be my choice of honeymoon retreat. Yet, over the years, I've become a fan of the mountains, much more than I am a fan of the sea and sand. Something about the Mountains really connects with me. The fresh, clean, bright air. The way the sunshine hits the piste of nearby Mountains and yet there are layers of snow still clinging on and praying for the cold evenings. And nearby towns are often the most beautiful places I have ever visited. Chilled, relaxed and ever so welcoming.
And this is exactly how I felt when visiting South Tyrol and the areas of Lana and Merano. And specifically the Mountain resort named Vigilius.
Vigilius, is a 5* luxury mountain resort, high up on the mountain side, accessible only by cable car. If you're not a fan of heights, this may be one trip you do have to push yourself to make.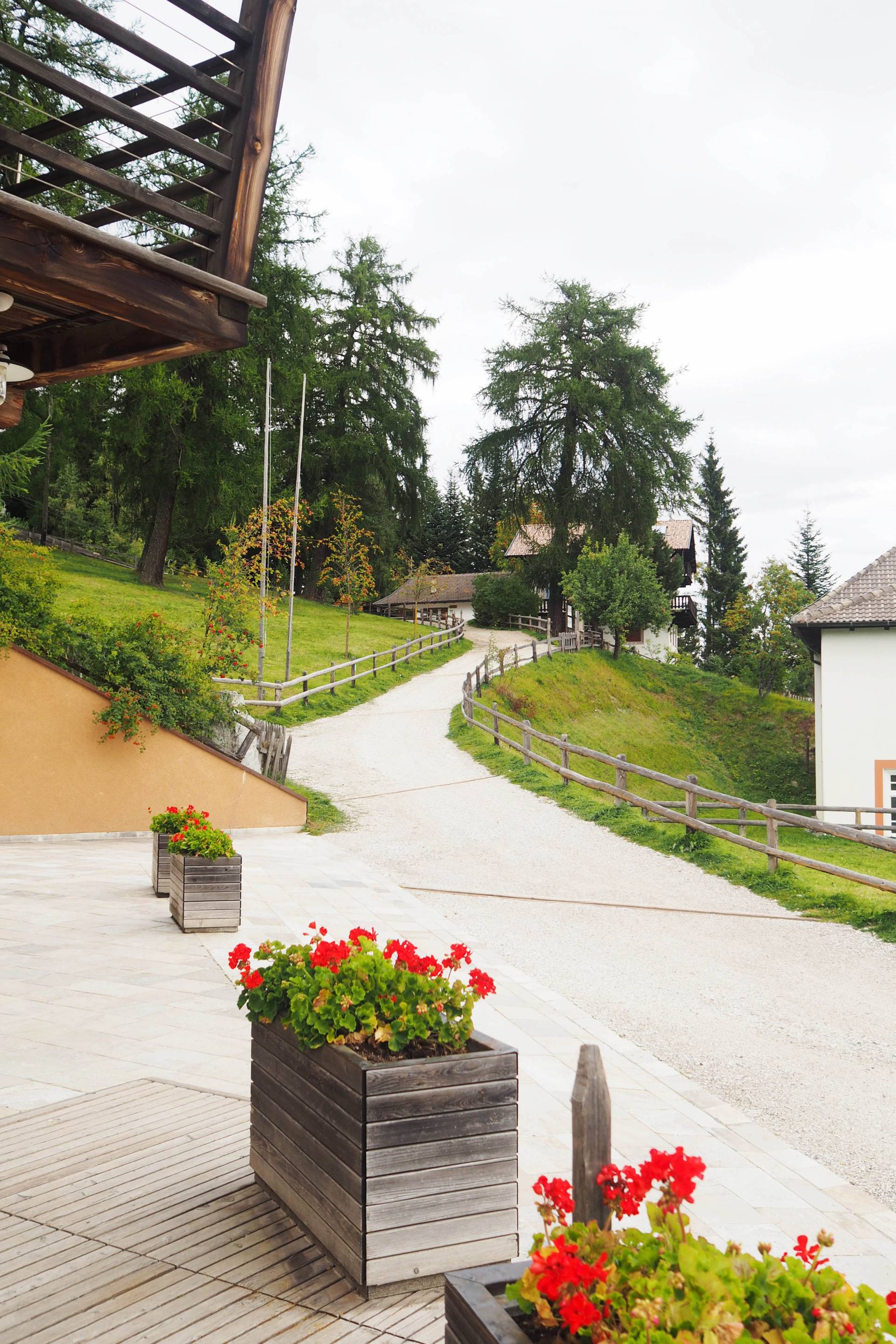 After the ten minute journey up in the cable car, after a 2.5 hour drive from Verona airport I may add, we were welcomed to cool mountain air, the freshest oxygen and incredible views over the valleys below, and that was even before we had entered the 5* resort. Designed by Matteo Thun, the hotel has been developed carefully and strategically to fit into the mountain side as if its surroundings were built around it. The wooden beams that wrap around and along each side of the building help it to look like a piece of the environment, plus the floor to ceiling glass used for each window open up the surroundings from inside and the outside. It is one of those hotels that blow you away as soon as you pull your cases up to the front door.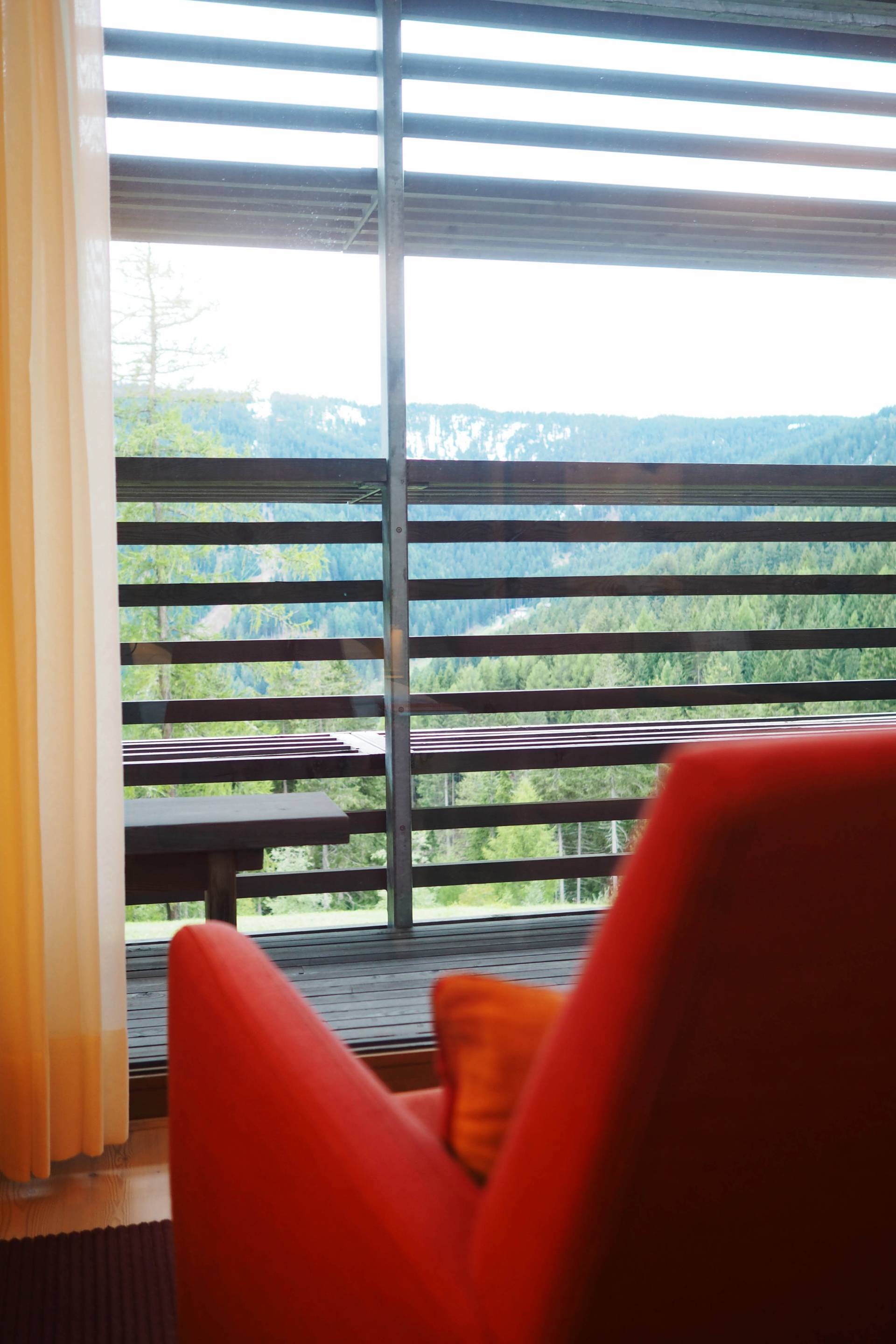 The room was large yet cosy, with fresh white wood features, a king sized bed and a beautiful deep set bathtub with views out to the mountain side. With a balcony to walk out onto, me and Alex couldn't help but stare out through the wooden paneling around the building, towards the evergreen forrest in front of us and the beautiful mountainside. The air was fresher than I ever remember it being and we were just in awe of our surroundings. Two arm chairs are strategically placed staring out towards the view, for those times when a moment to ponder, appreciate and relax are needed.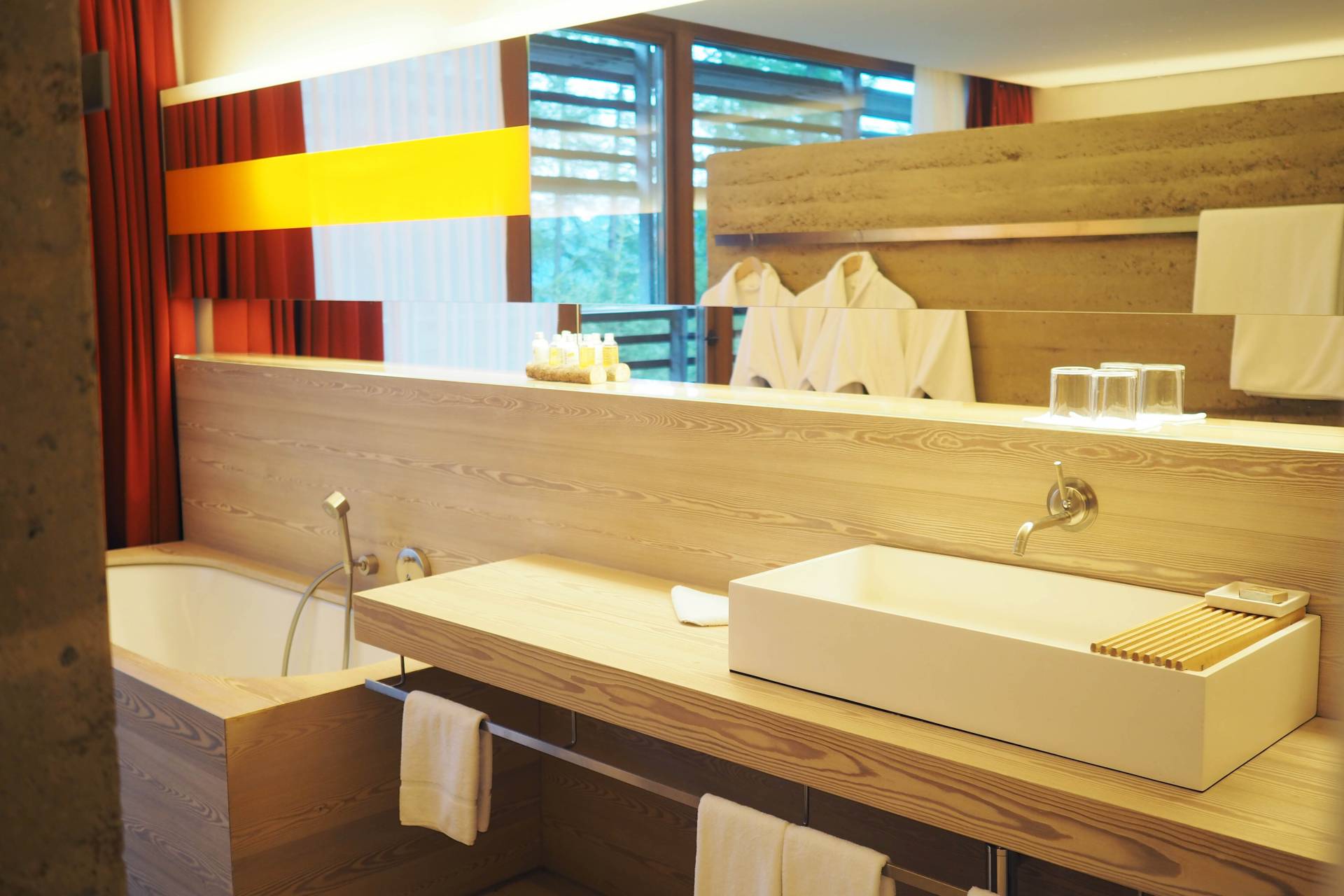 Yet, when further relation is required, the spa in the hotel is a pure and simple treat. With two pools, of varying temperatures, and an outdoor heated jacuzzi where you can sit and look out towards the views, it was a moment of mountain paradise. The beach wasn't in sight, but the mountains were providing something so much more. Freedom and a humbling set of emotion. We relaxed in the jacuzzi, sipping elderflower water from the beverage area before throwing on our robes and slippers and heading back to the hotel room.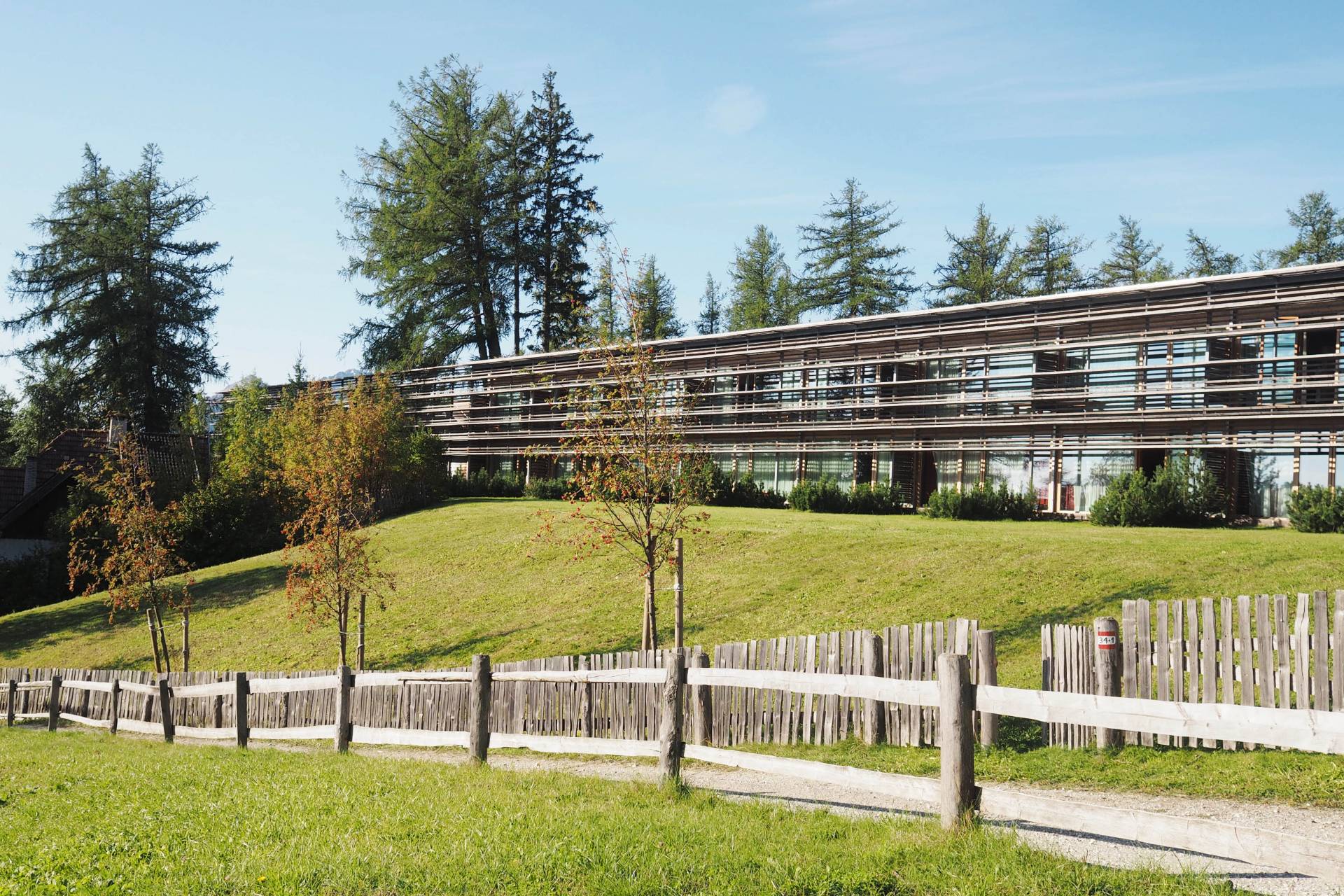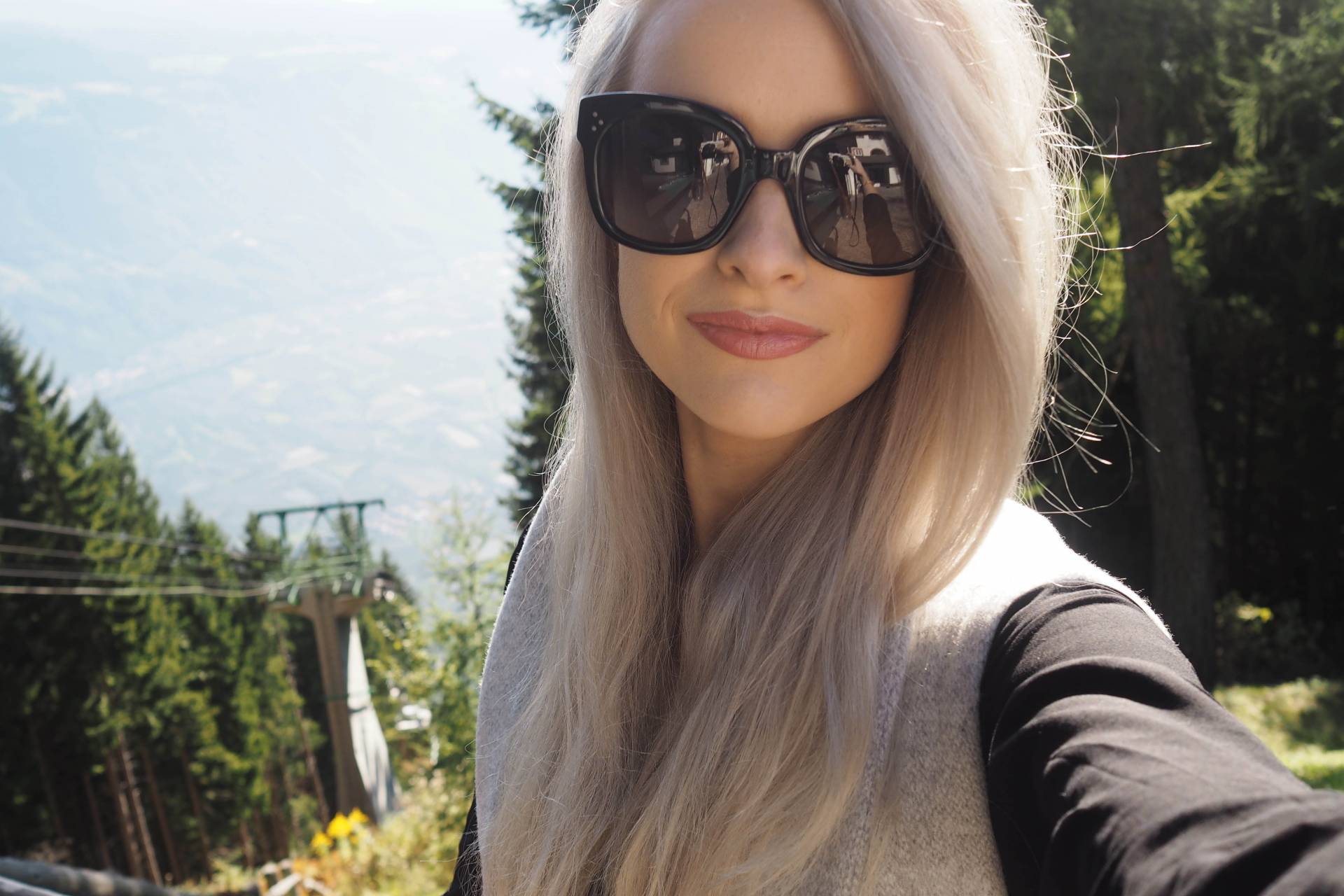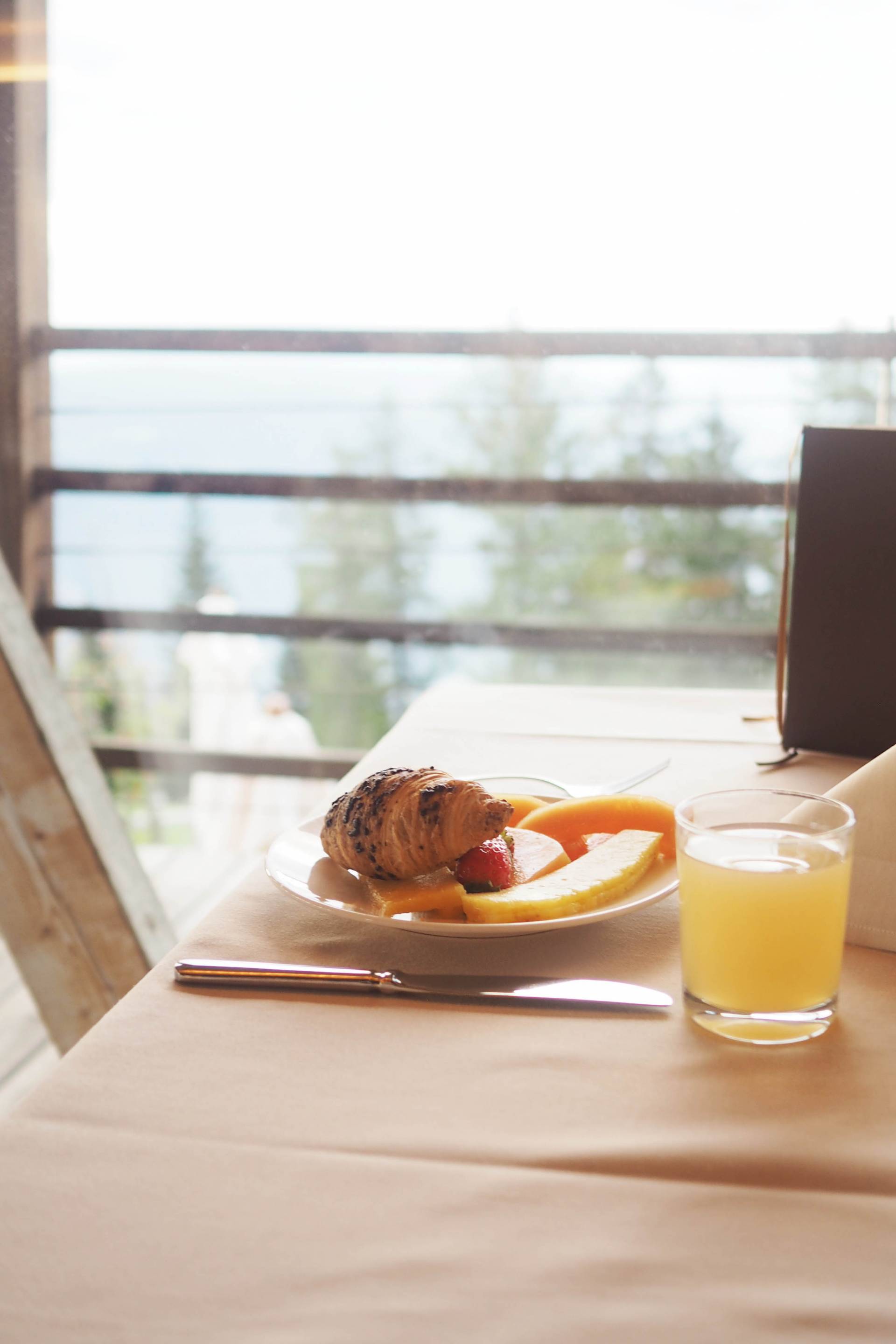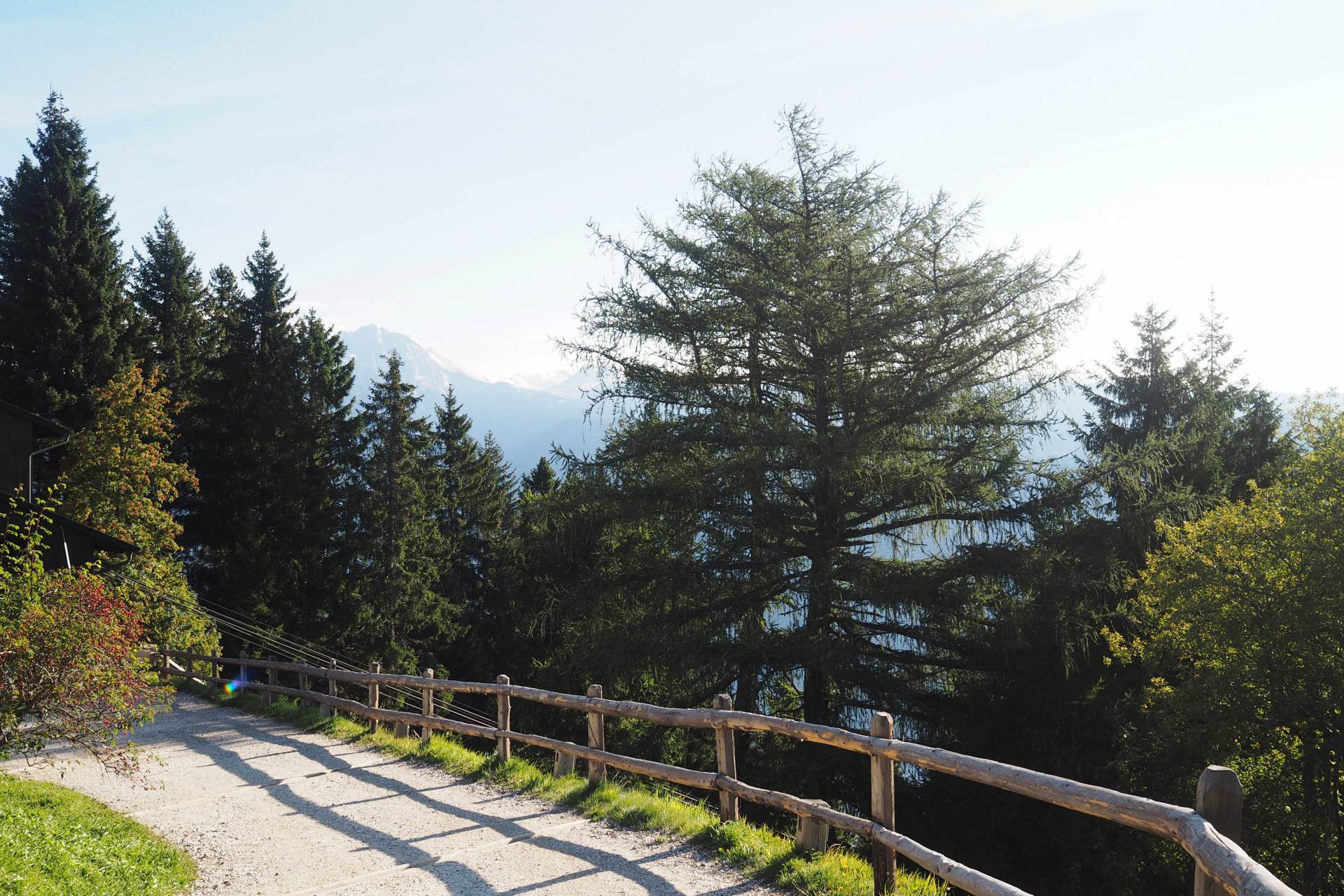 We changed quickly to make our reservation in the restaurant. Unfortunately the darkness had surrounded the building, so the views were no longer on offer, but there was still a wonderful feeling in the restaurant. It was quiet yet relaxed, with most people speaking softly to each other and keeping themselves to themselves. There were mainly couples, enjoying time away as a pair, and that's exactly what I was hoping for. Time for me and Alex to get away, with peace and quiet and to simply enjoy every moment.
And that we certainly did. As soon as I arrived, and continuing until we left, I had marked Vigilius down as a place I must visit again. It was the height of mountain resort luxury, in a beautiful location with truly astounding views.
For the hikers and climbers, just behind the building is a chair lift to higher pastures, where many people were venturing to start their climb. Otherwise, heading back down via cable car, there are many towns nearby to visit and enjoy, such as Merano, and I'll be offering my round up of the five best things to do in this area really soon!
Thankyou so much to Vigilius for letting us stay, South Tyrol for being so beautiful and to Deborah for being the most helpful and wonderful host! We cannot wait to return!
Sign up here for a weekly catch up of everything Inthefrow