Lancaster, UK
The Last of the Summer Weddings
Where has the summer gone?! It went by in such a blink, although I must admit that summer in London was much sunnier than I have experienced before.
This was certainly the summer of weddings. With my Mum getting married first in a beautiful and intimate garden wedding, it was a day I didn't think I would ever get to see, and I was so happy to be a part of such a wonderful day. Then it was my good friend Rachel's wedding, again with a beautiful garden event, bails of hay for pews and a countrified feel. Her brother sang the most perfect, heartfelt song and we were all in floods of tears throughout the day. My best friend Steph got married third, in a large and traditional wedding in a stunning venue, surrounded by fields and sunshine and it was such a proud and beautiful day. And finally, Alex's good friends Dannie and Emma were wed in Lancaster in a unique and overwhelming setting overlooking Lancaster.
It was an opportunity to dress up in a fancy dress and heels, and I never like to pass up those moments. So I went with this full tulip dress, with a large floral print and mesh fabric. I had so many compliments, on the day and before the day on social media as it makes such a statement. But why would you want to blend in when you can dress in something you wouldn't wear everyday?!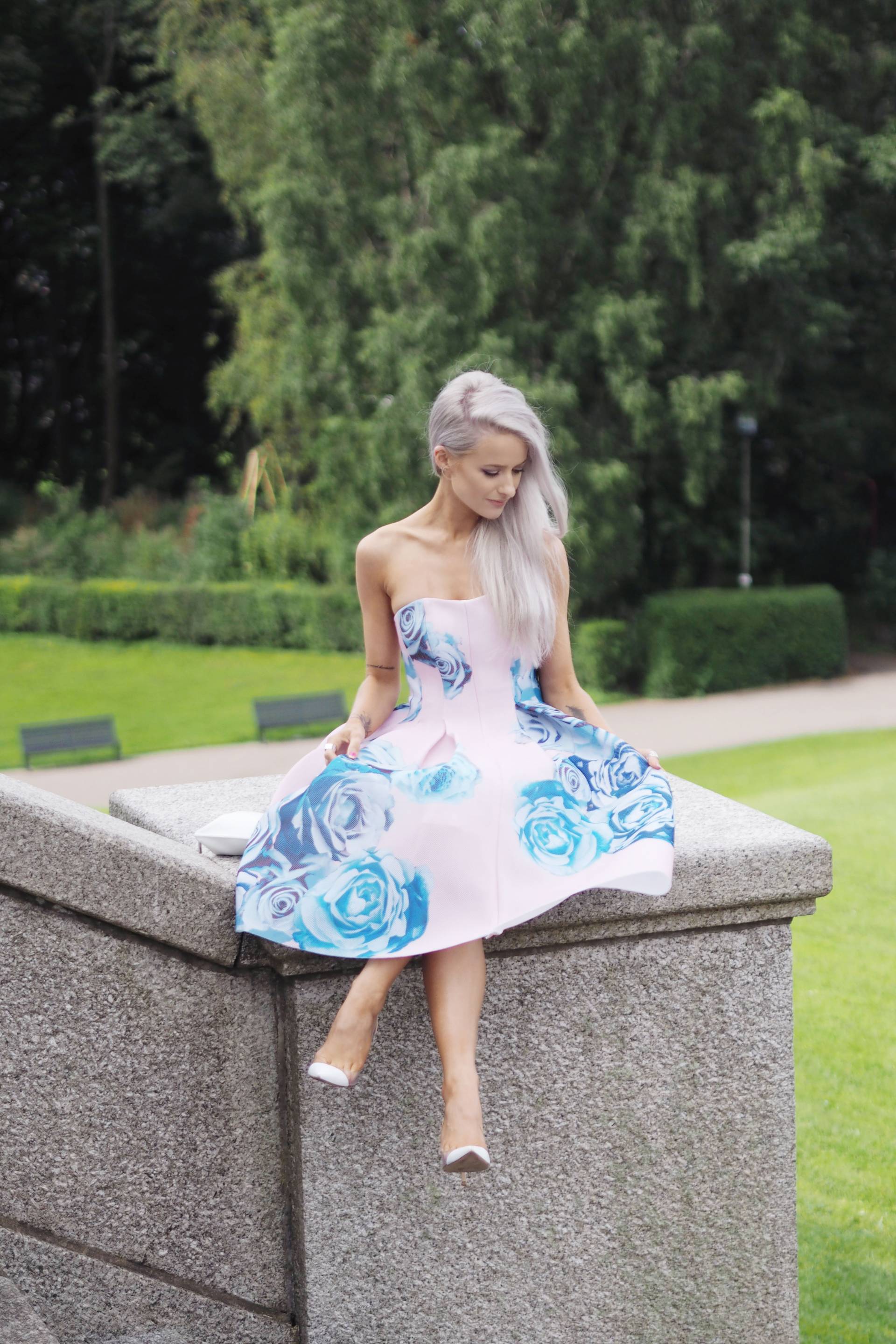 Sign up here for a weekly catch up of everything Inthefrow