London, UK
Celine Luxuries
Handbags are the ultimate luxury. An accessory that makes me feel like my outfit is the best ensemble I have ever pieced together. I could be wearing any vintage or high-street outfit, and a beautiful handbag can just add that little extra glam and luxury. Designer leather goods are not for everyone, others may like to save towards their home, car or closet, but for me, accessories are the piece that I am happy to spend many more of my pennies on.
I bought my first designer bag at 19. It was a Mulberry bag in dark brown leather and I had saved up for it months. I remember I was shaking when I handed over my card, and they took out £300 worth of hard work and wages built up over a number of months. But I was equally as excited about my new designer handbag.
After that time, I dreamed of my next handbag, the outfits I could wear it with and how excited it would make me feel. And so I saved and saved, and when a year or so had passed, I splurged on a new accessory. It's what I wanted to spend my money on and the reason I had saved extra cash for month on month. And now it is 7 years later, and my love of premium brands has only multiplied.
And that is why, I bought the bag of my dreams. The Celine Box Bag.
But my love of Celine has gone just a little further than just my Celine Box Bag in black goatskin leather and the Celine sunglasses that I practically wear every day!
Recently, I have become a huge fan of Redken hair products. I had my hair dyed white and grey with Redken colour at the George Northwood salon in central London a few months back, and now I'm hooked. Their products peek the scales of luxury, professional, quality hair products and they have done so much for my ability to work with my hair.
Redken's Global Creative Director Guido Palau, worked on an amazing number of fashion week shows again this season, including the Celine runway in Paris last weekend. And it was for Spring/Summer 2015 that Guido created a beautiful half swept back hair look using the golden Celine Barrettes and the fantastic Redken Windblown spray that you may have spotted in my new haircare routine video! It is such a stunning and luxe way to dress your hair and so much easier to achieve on your own hair than you may think. And now is your chance!
Due to working with Redken so closely, they have wonderfully offered me the chance of working with them, to give away a brand new Celine Barrette as featured in the show, (worth £250 just in case you were wondering) to one very lucky winner! What an incredible prize. I was over the moon when they suggested we worked together on such a beautiful giveaway and I know you guys are going to absolutely love this prize! So thank you so much to Redken for offering one of my readers their own piece of Celine!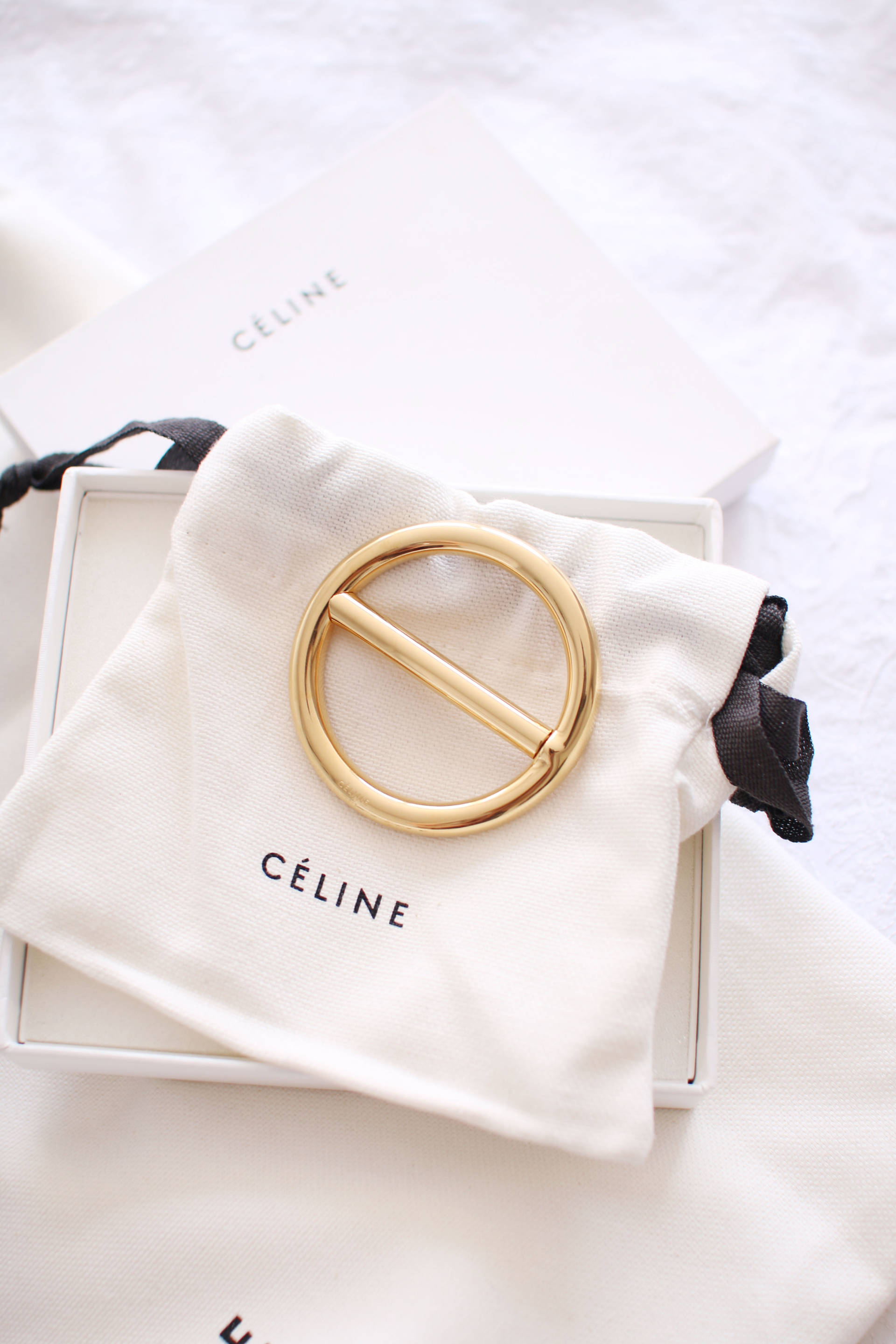 Just a big thankyou again to all of you guys again, as without your support and the fact that you read my blog daily, weekly or monthly, I wouldn't have the chance to work on such cool projects such as this and offer you such fun prizes.
All you have to do is enter below. The Rafflecopter form should load below and all you have to do is enter in the usual ways. Just a few steps to enter and more opportunities to get your hands on the Celine Barrette. It will look so stunning in your hair for winter, with warm woolly scarves wrapped around you and a beautiful plum lip! I'm so excited to get wintery!
So I truly hope you love the prize and have a chance at entering! Good Luck!
T's &C's
The giveaway is open worldwide and will be dispatched by Special Next Day Delivery. I will announce the winner in one week via twitter, or your email address, from my own [email protected] email address, no other. You will then need to email me your address so I can send you the prize. No age restrictions or location restrictions. Best of Luck!
Sign up here for a weekly catch up of everything Inthefrow