South Tyrol, Italy
Styling the Sleeveless Jacket
Hidden in the Mountains of South Tyrol is the Spa and Hotel retreat of Hotel Howenwart which I figured would be the perfect location to shoot this outfit.
Incorporating so many favourites in my wardrobe recently, this was practical for the slightly cooler weather and sunshine breaking through the clouds and bathing us in heat for a few moments. That great in between.
I personally find that wearing knitwear or a long sleeve top, plus a heavy jacket, is still too warm of an outfit for the weather at the moment. I layer up and find Im pulling all of my clothes off as soon as I get onto the tube in a big over-hot fuss. And I don't seem to learn that I don't yet need to be layering so heavily.
The sleeveless jacket is such a great way to dress for this in between weather. Either wear it with a long sleeve knit or shirt beneath, or a tank or sleeveless turtleneck or tee. The body of the jacket keeps you at the right temperature whilst still allowing some of that heat to escape and keep you fairly fuss free!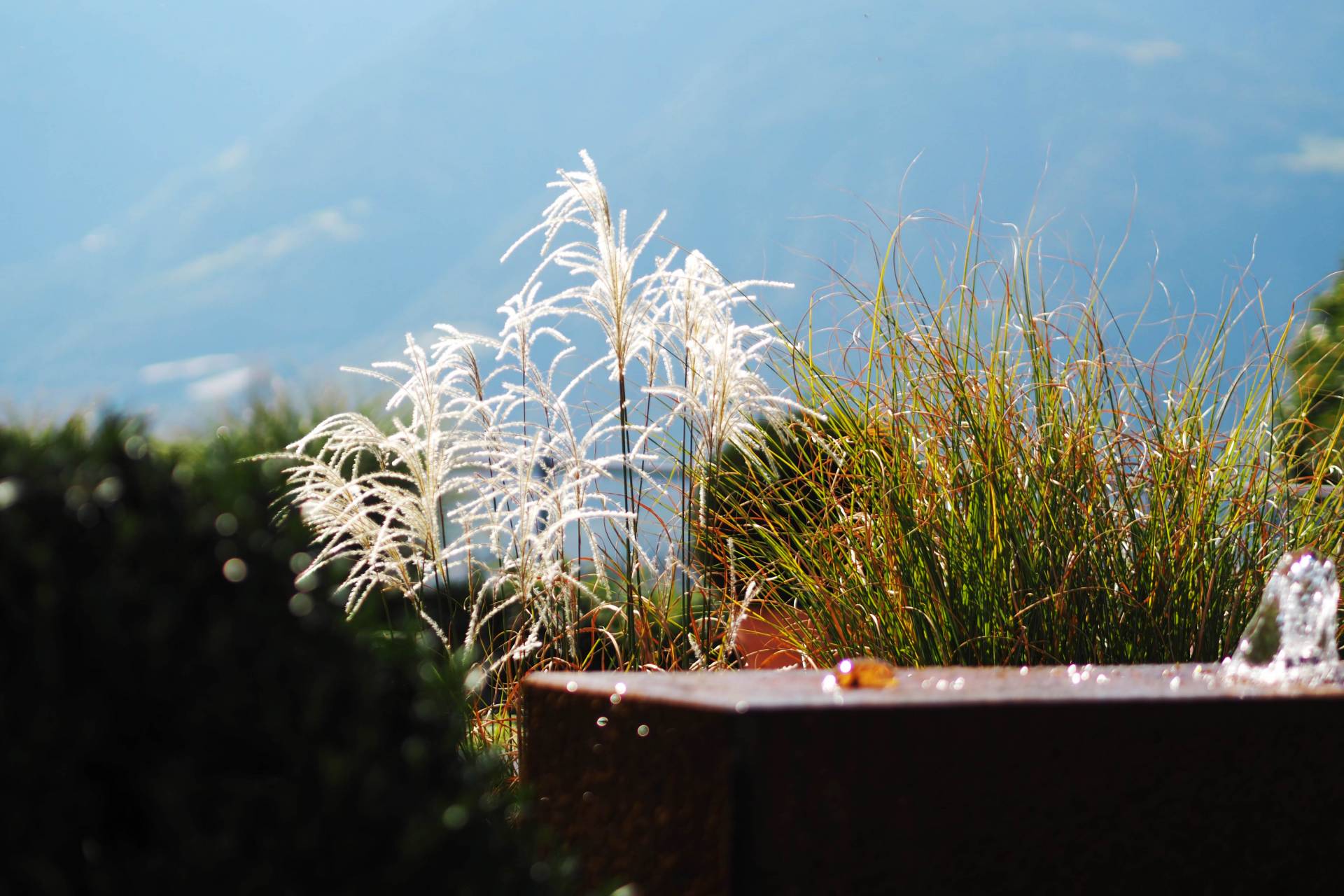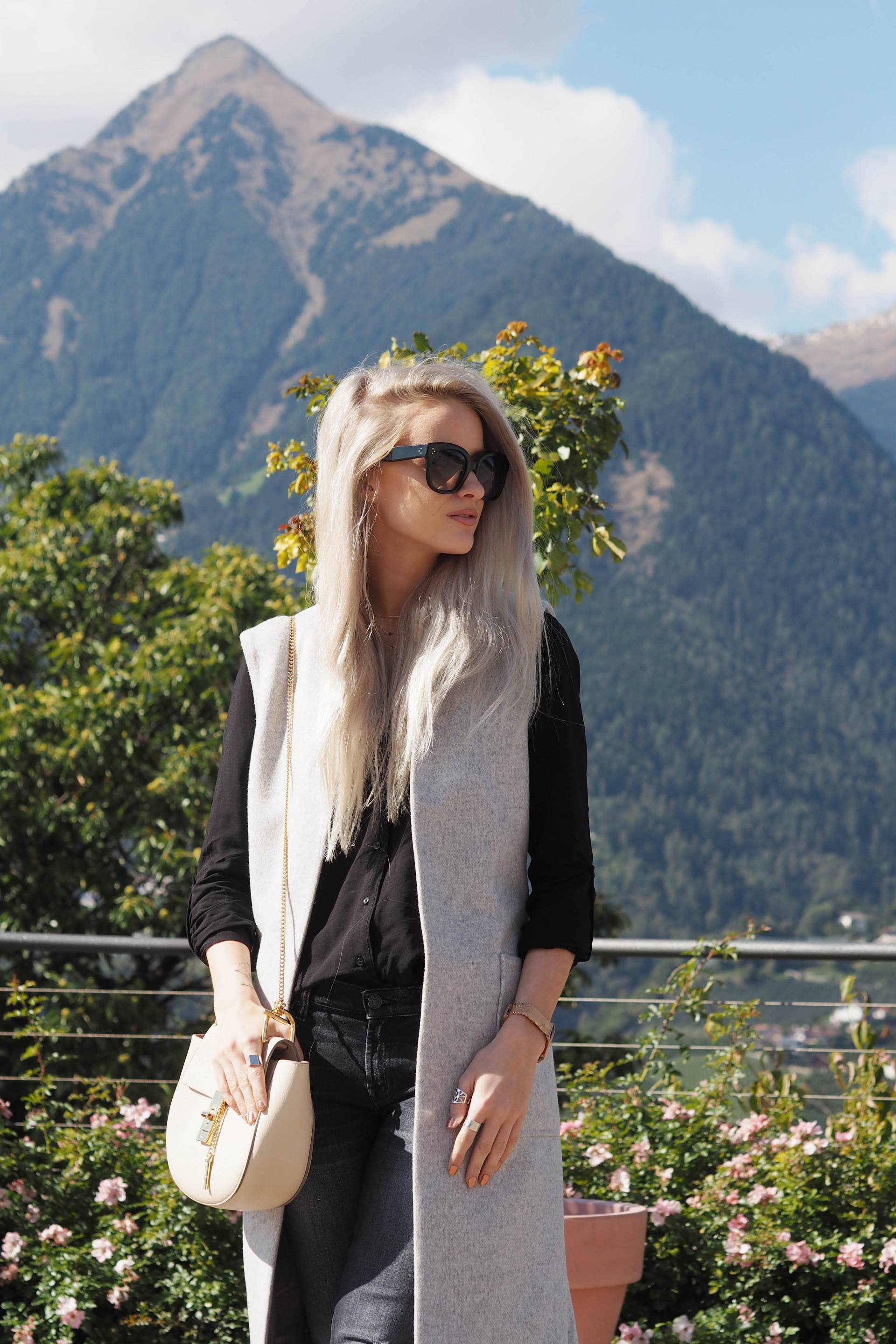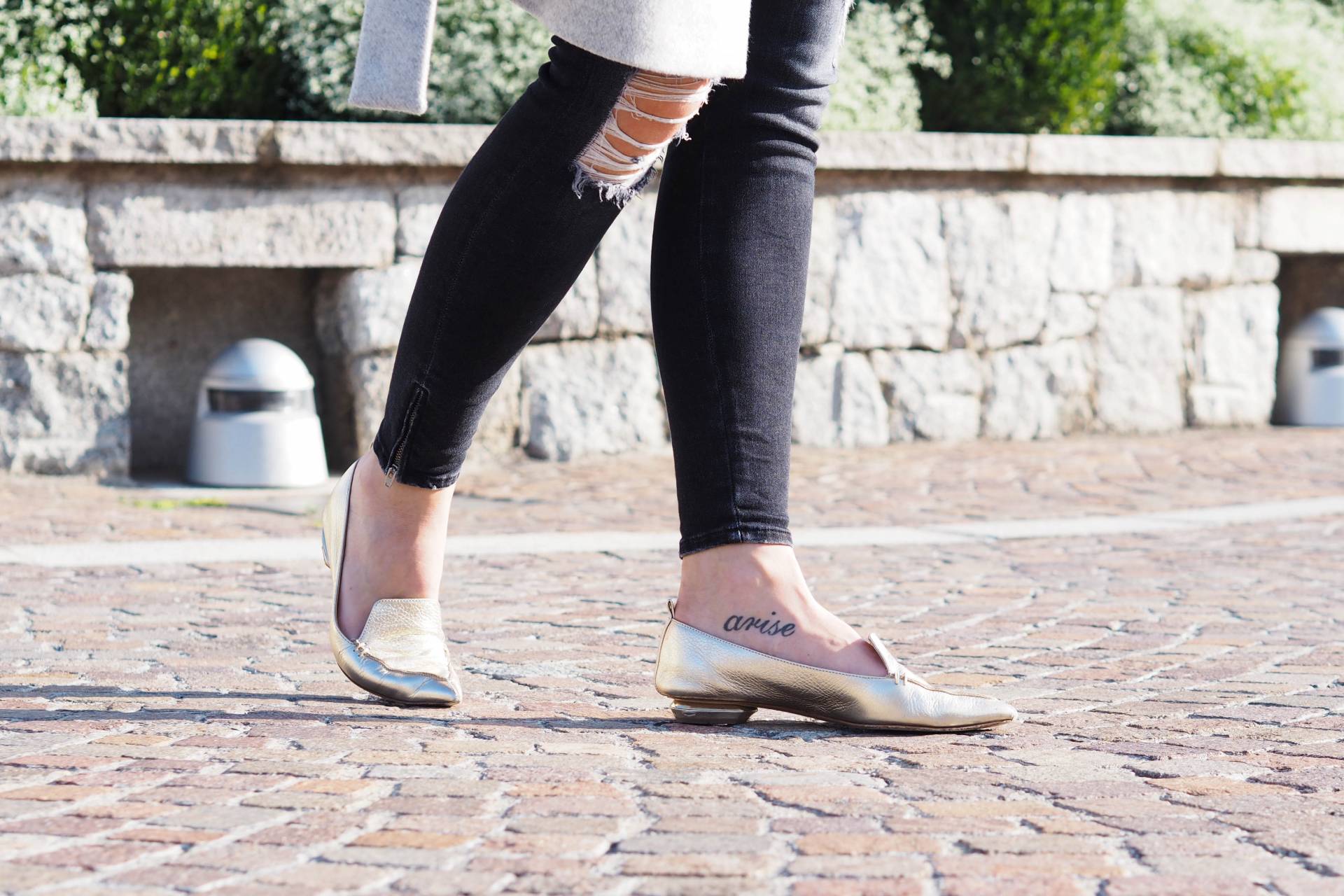 After searching high and low for an amazing sleeveless trench or jacket, I think I found it. The Reiss Sleeveless Jacket may be a tad pricier than other high street options, but I'm happy to spend more if it's a piece that ticks all of my boxes.
A great length that falls just below the knee. Not too long to take over the outfit but also not too short as to fall into the awkward over knee length.
A rigid structure. Due to the fabric of this jacket, a thicker wool blend, the jacket holds its shape and fit. Therefore the collar stays rigid and turned up and the body of the jacket follows your body shape.
A wearable shade. What doesn't go with grey marl? For this reason, it's my favourite colour for clothing.
A belt to finish. Having a belt on the jacket means that you can pull everything together and perfect your figure. Recently, so many jackets have had no buttons and no belt meaning that you're at the mercy of the weather.
Here are a few more that you may like…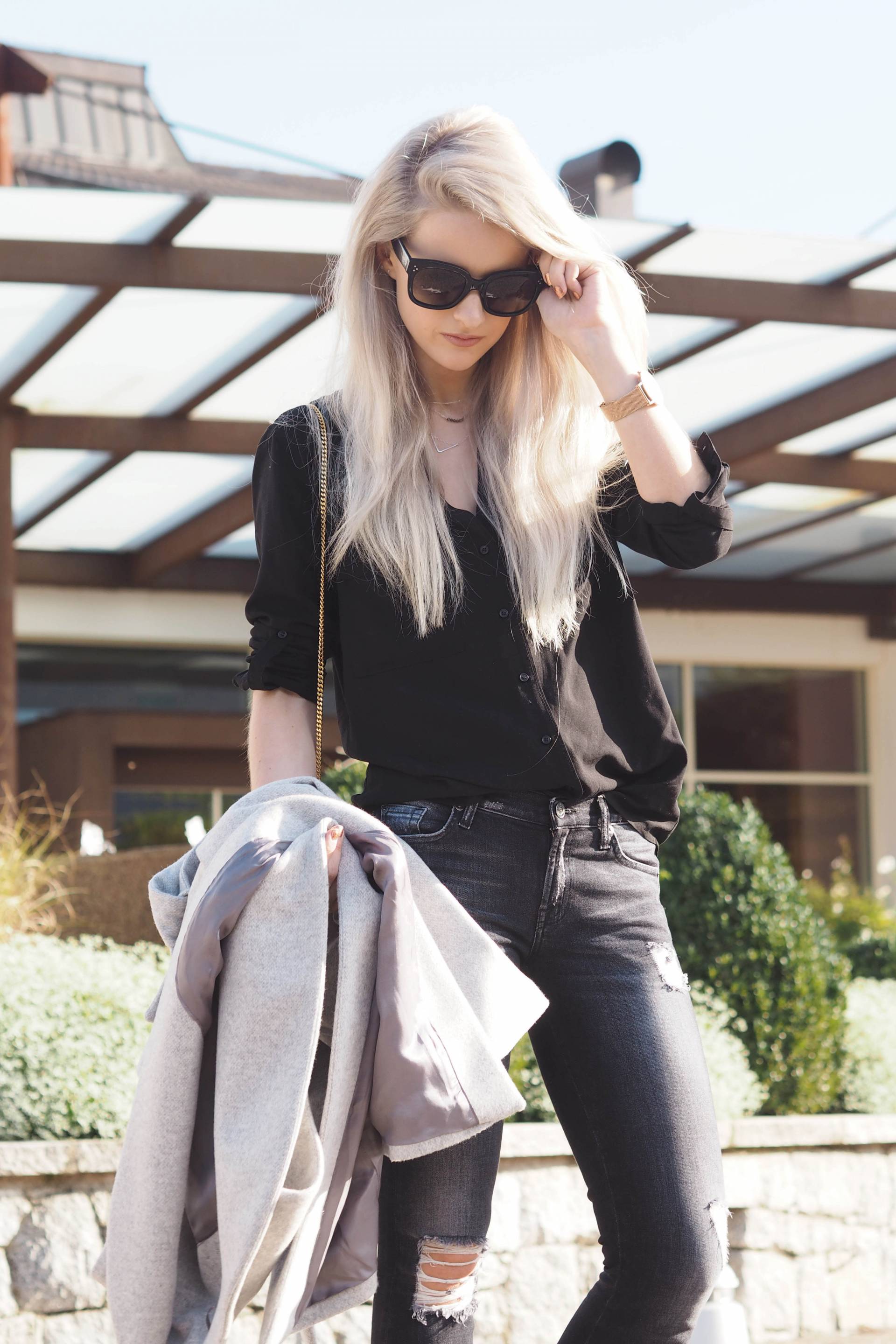 Outfit Details
Statement sunnies, a bag that fits in all of the essentials, an easy shirt and ripped jeans.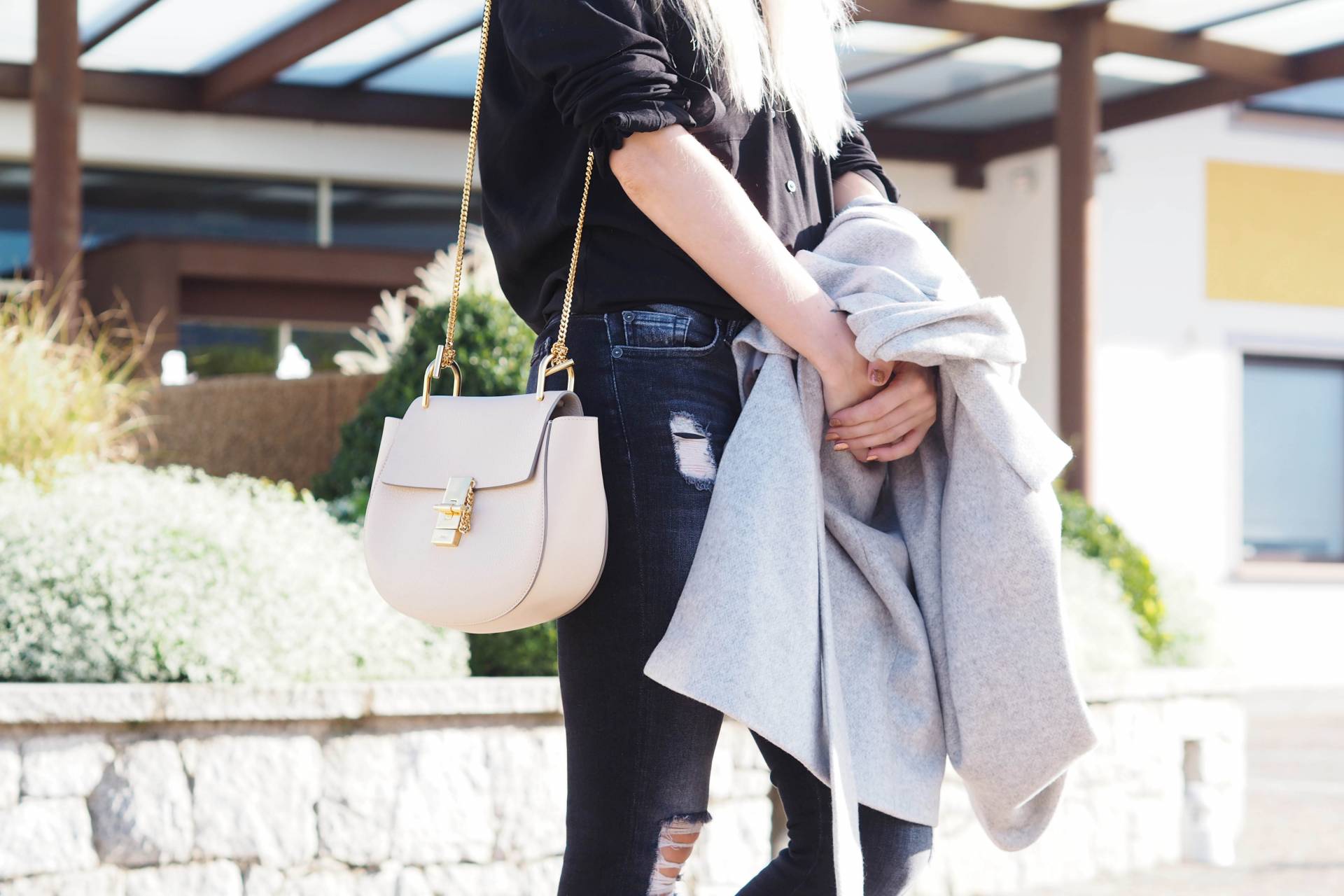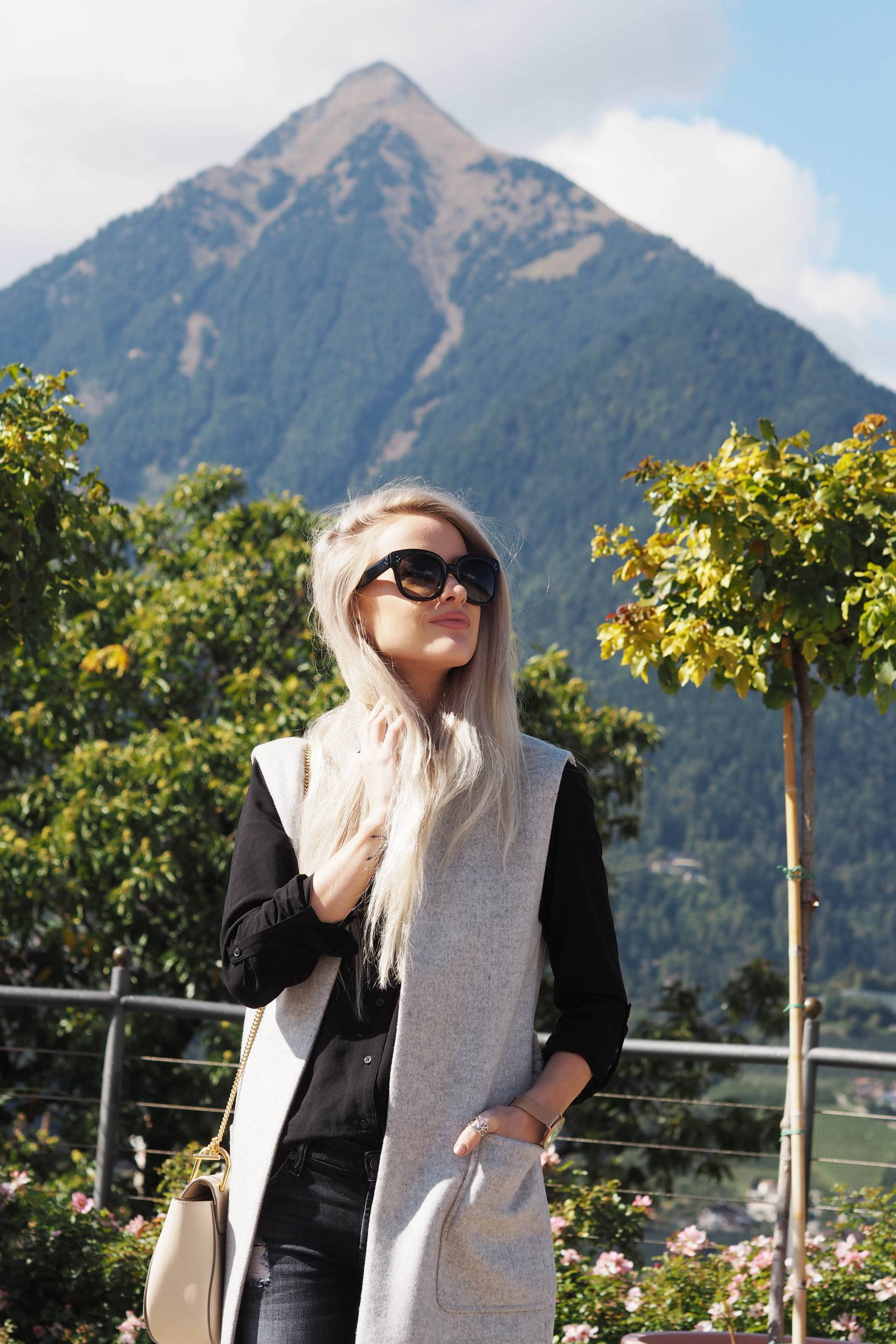 Sign up here for a weekly catch up of everything Inthefrow