South Tyrol, Italy
5 Autumn Fashion Essentials
There I was, a few weeks ago, packing for a trip to South Tyrol in Northern Italy, completely unsure as to what to pack for the weather. Was it going to be cold or hot? Windy or rainy? Or none of the above?! I was clueless. And yet all I knew was that there were a few new pieces in my wardrobe that I absolutely wanted to take with me. And these pieces have become the staples in this year's Autumnal wardrobe.
Set against a breathtaking background of the mountains on the Italian and Austrian border, these photographs capture 5 of my key pieces. Easy, wearable and affordable to replicate, they make up a wardrobe of clothing fit for the weather whilst maintaining a comfortable and stylish appearance.
Cotton knitwear, leather and suede make up the main ingredients, with the colours being natural, neutral and essentially Autumnal. Here are my current essentials…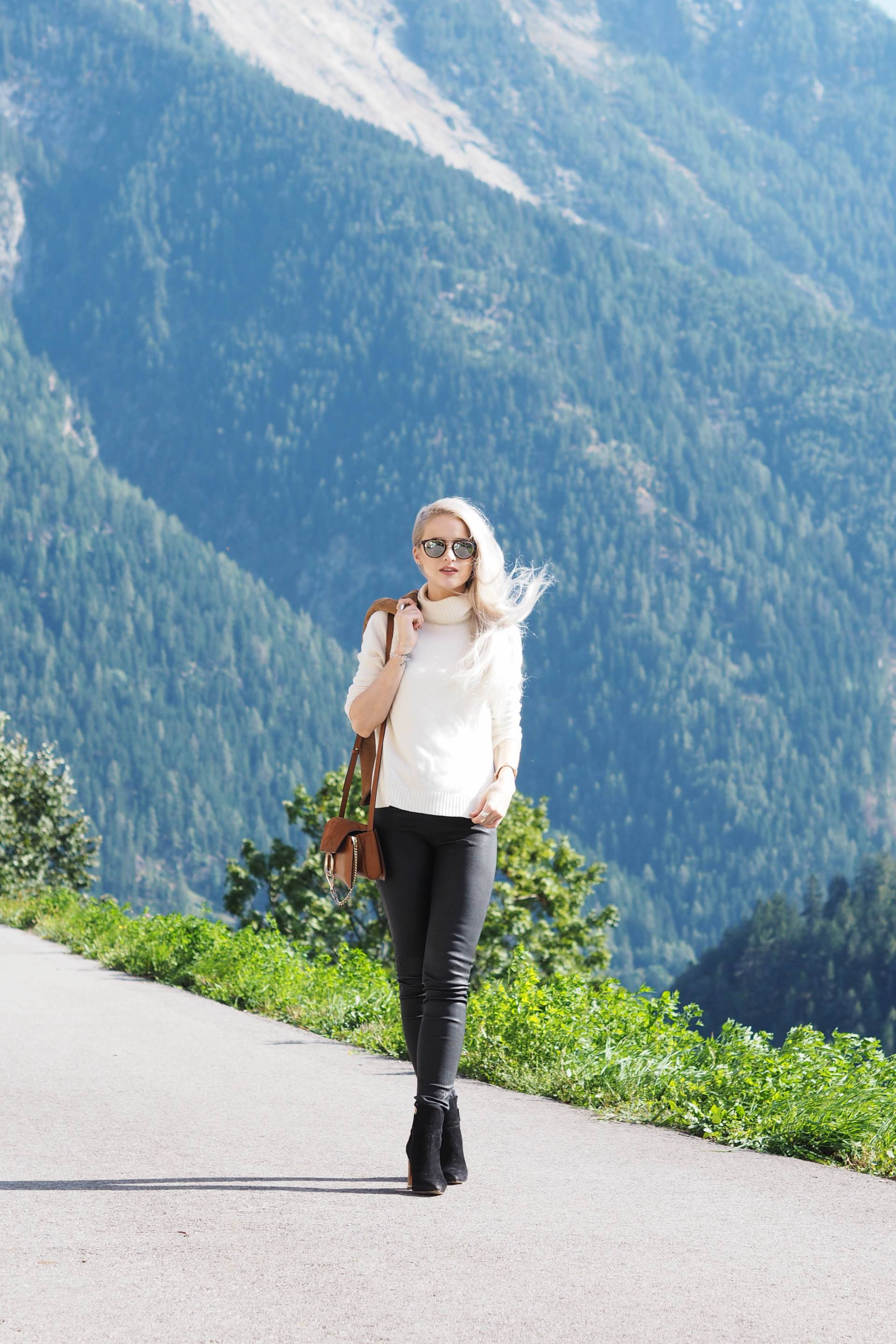 Easy to wear and style, and lovely and cosy for the cooler months, knitwear with a turtle neck structure is key for the season. I have always loved this shape, as I feel it elongates the neck and can really flatter the figure. There are so many types of turtleneck knitwear, with longer funnels, short and folded funnel necks or even cowl neck styles with a more draped fabric effect. But each one works so well with trousers and jeans, and can be formalised with a pair of heels and a bold lip for an evening look. Here I'm wearing a white turtleneck jumper from Revolve Clothing, but I have provides a few links to alternatives just below. Make sure you have ad blockers turned off or you won't see all the product images in this post or anywhere on my blog for that matter!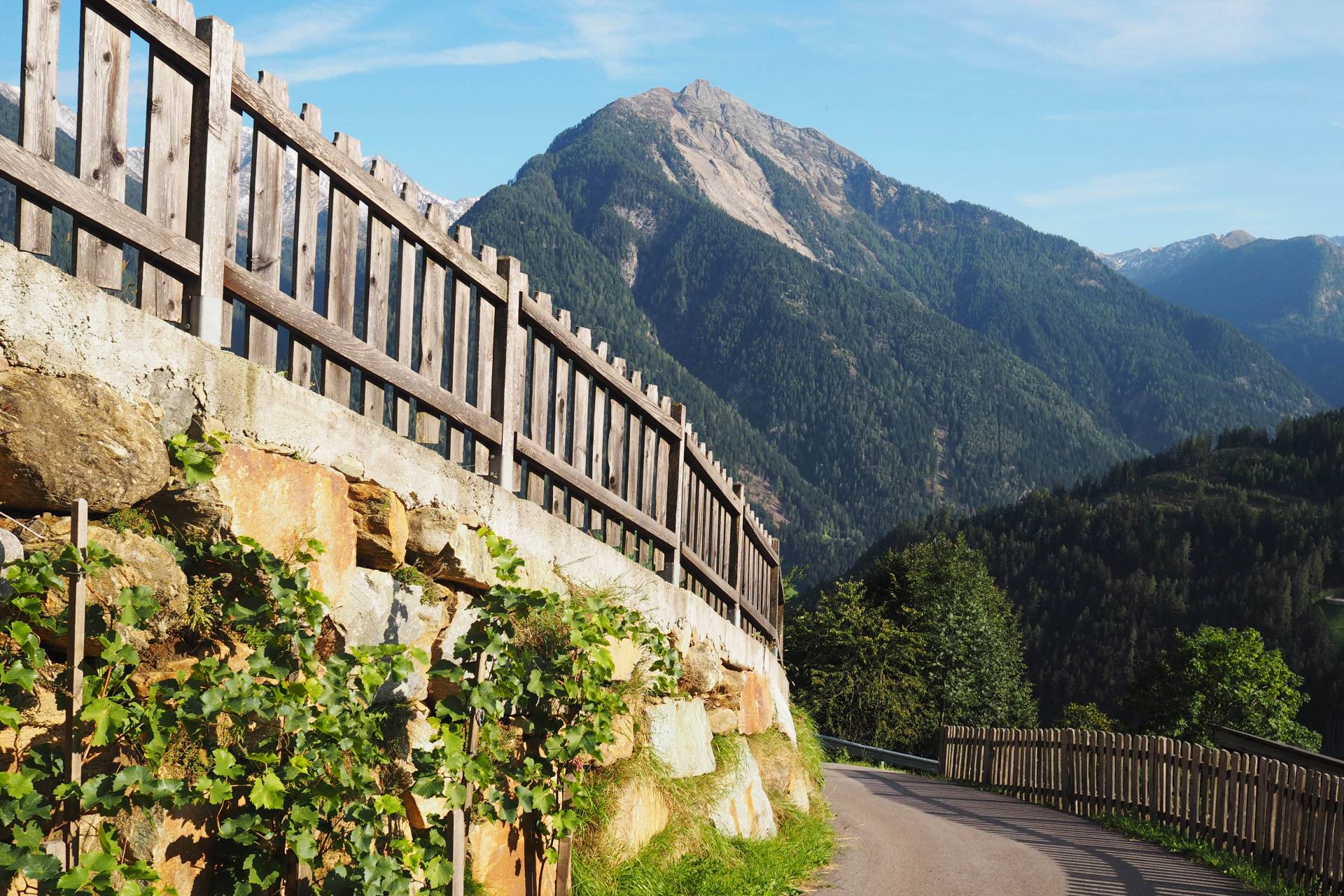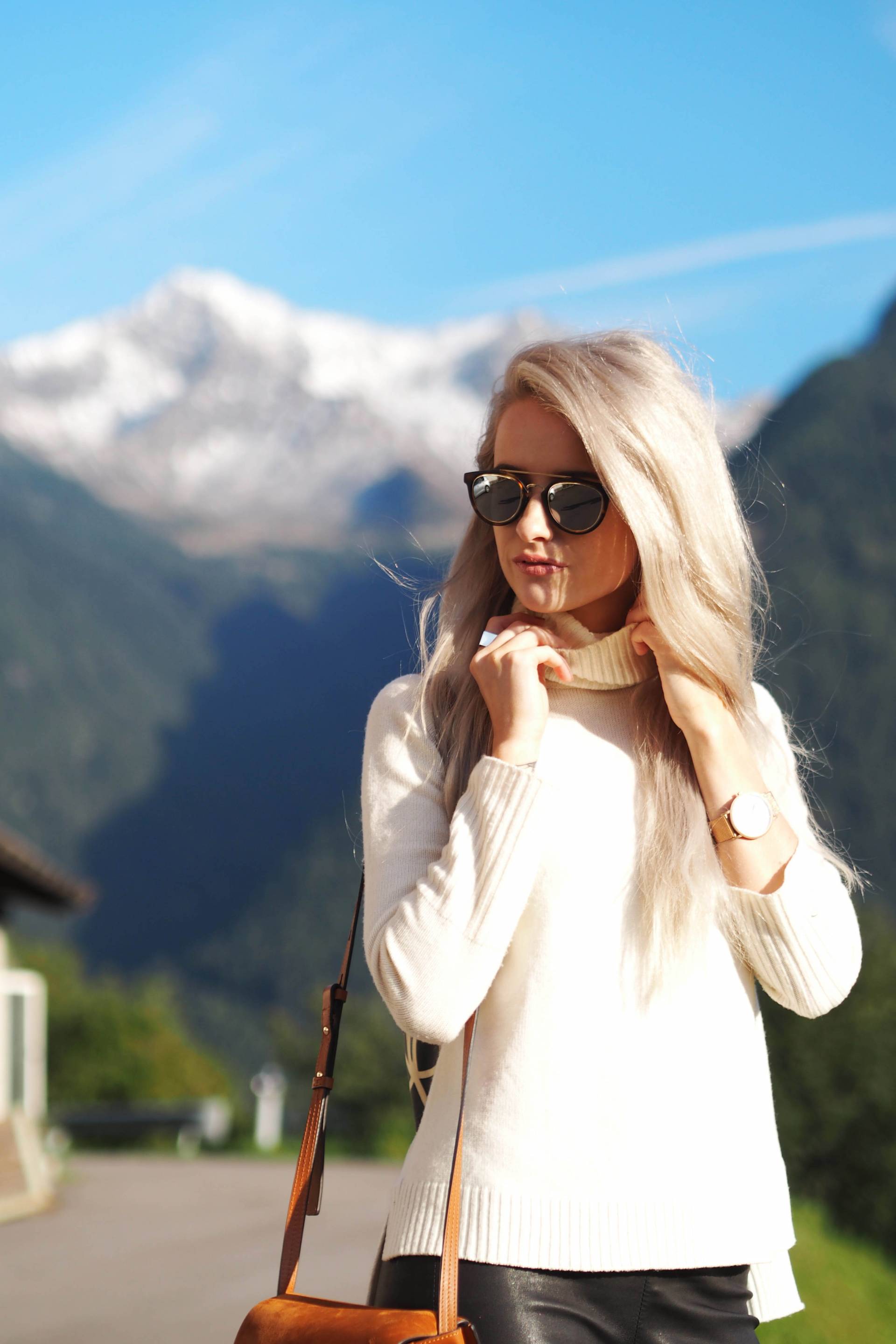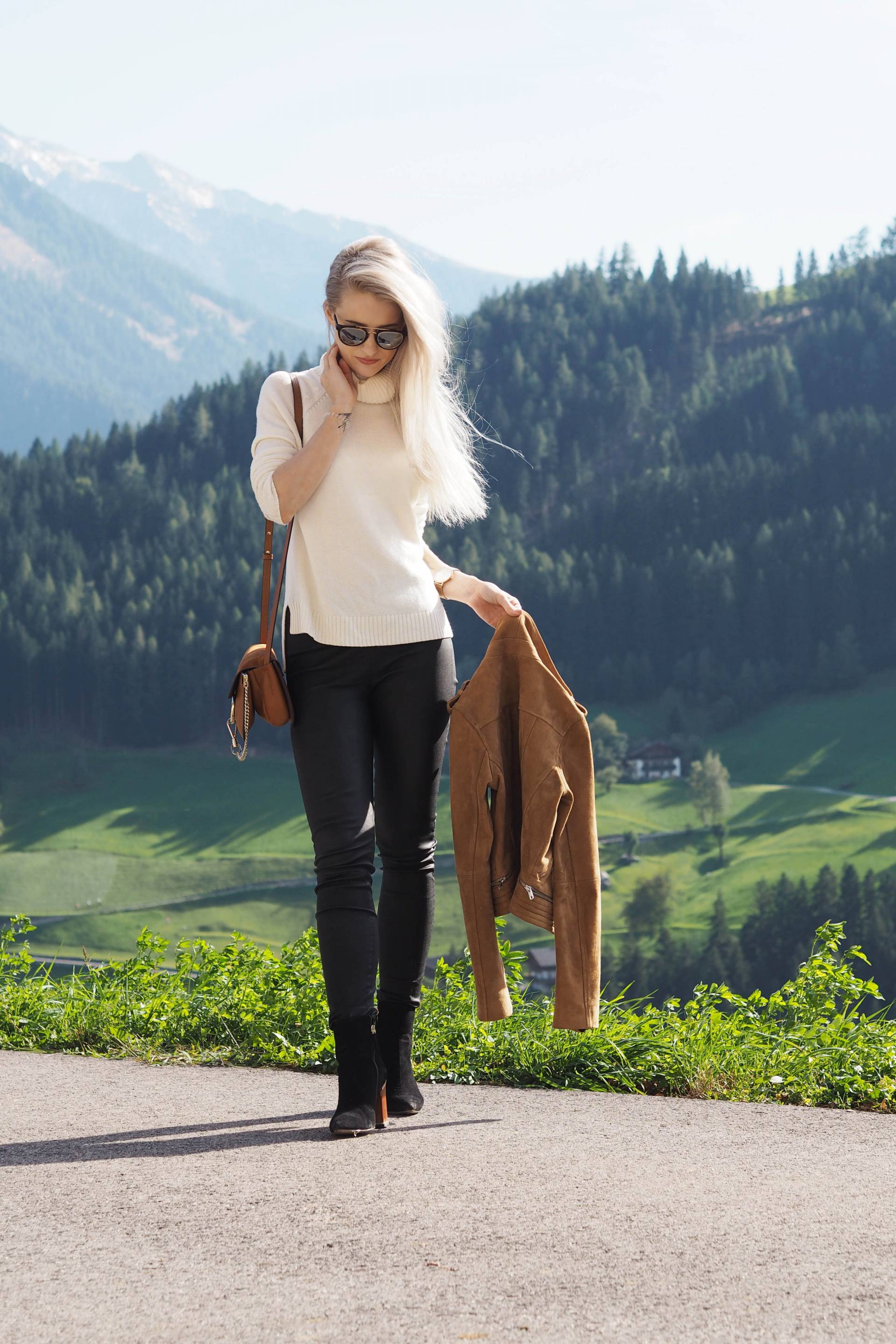 I searched high and low for a number of years before I found the perfect pair of leather trousers. They are either too expensive, too cheap, too long, too short or too wrinkled at the knees. And when you're spending a considerable amount of cash, you want them to be right for you. If you're against leather, there are so many leather look leggings or trousers that will also work for you, but the essential here is the leather look style or real leather if you're willing to push the boat out.
The Hush leather leggings in the Italy images are none of the above. They're a great price, in fact the best price I have seen for real leather leggings that fit properly. They are also the right length, waist and style for what I wanted, and I was over the moon when I had found a pair I truly adored. But here are a few others if you're looking for some alternatives…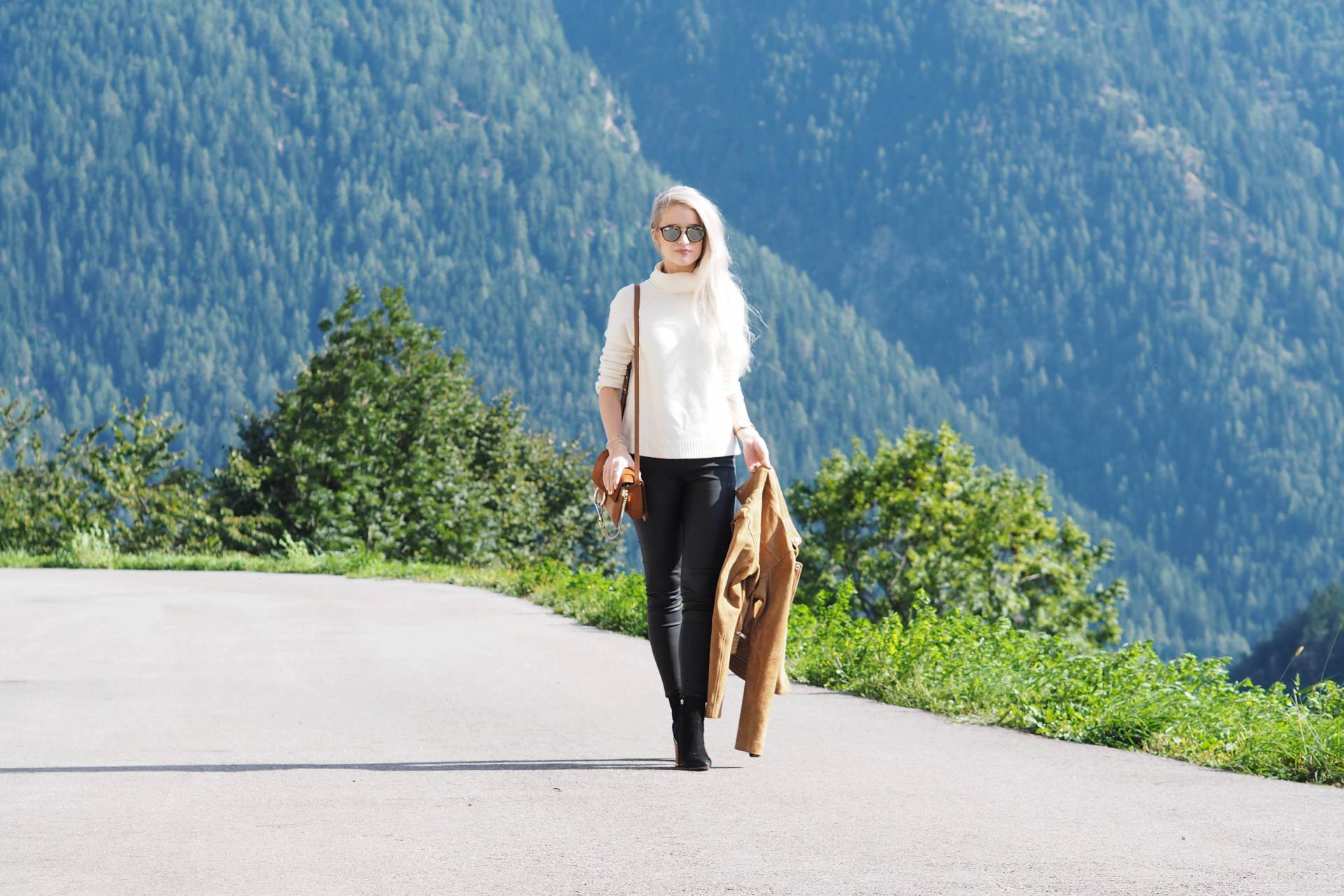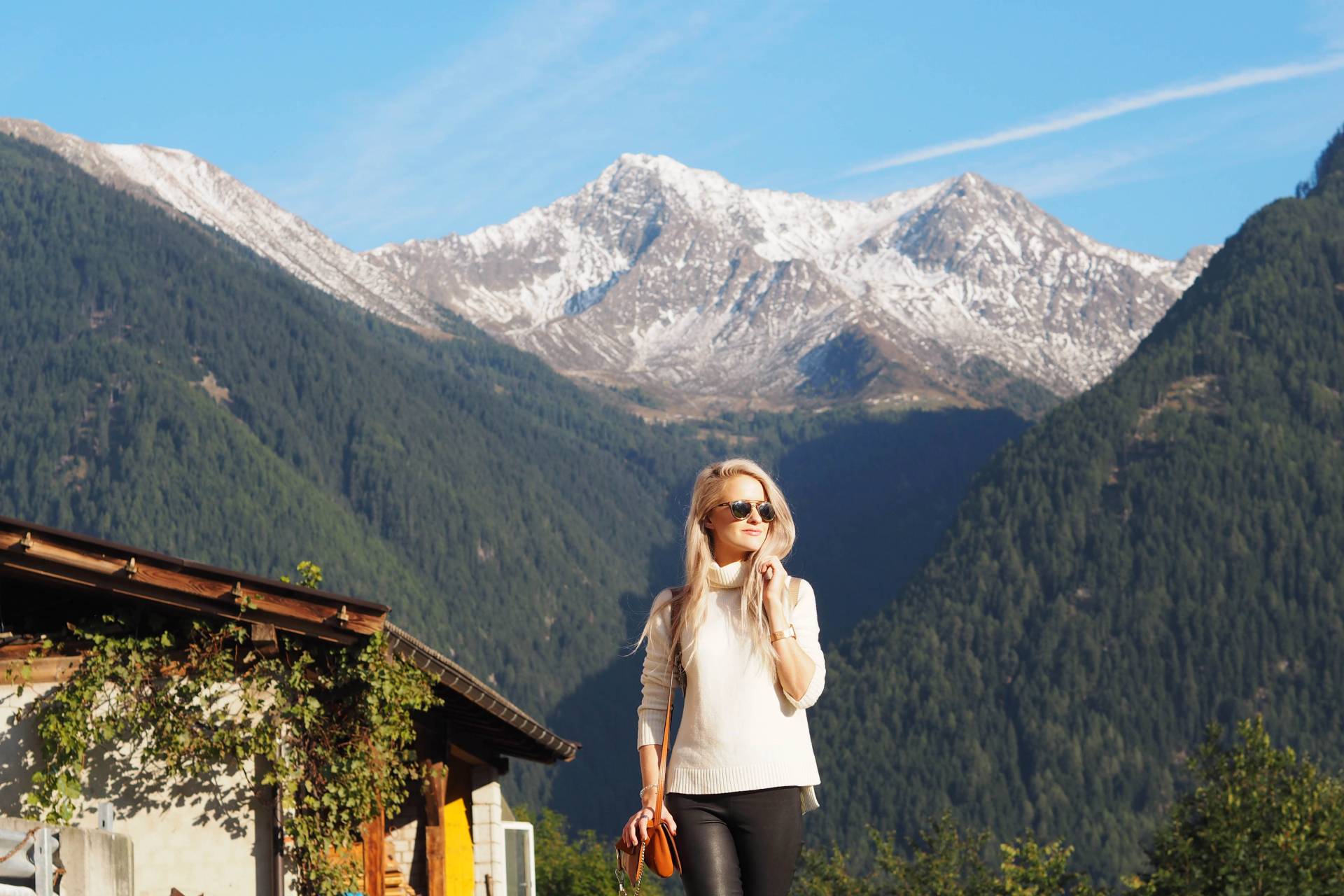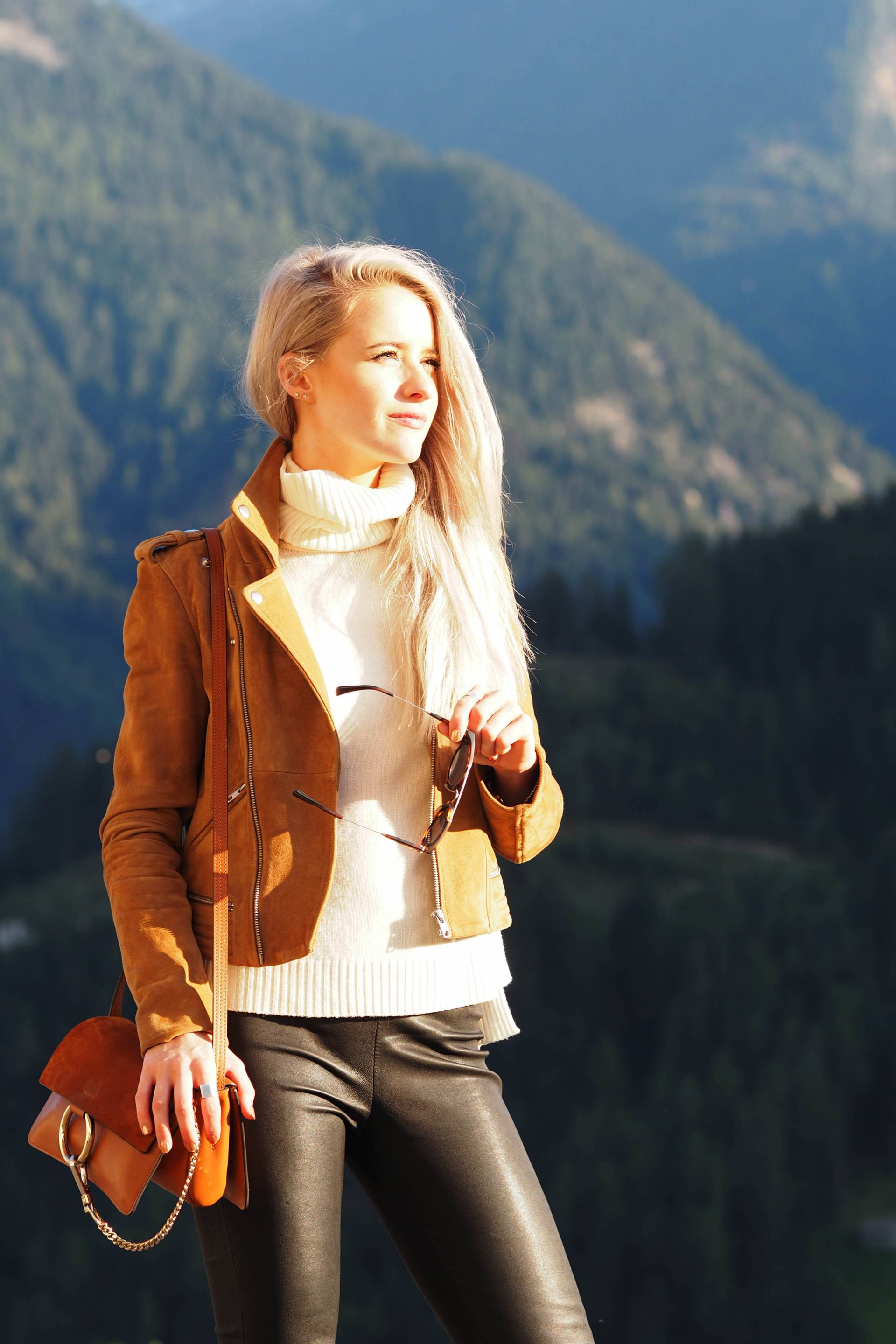 This doesn't have to be real suede, as faux suede is not only a great duplicate these days, but also washable and much more affordable. But a suede or suede style jacket is an easy piece for layering, throwing over an outfit for a little added warmth or adding more style to an ensemble. In a tanned leather, it shows you are experimental enough to veer away from a classic black, but still prefer timeless shades. It is that piece that can say a lot about someone's personality, as I think that some people can be a little scared to try leather or suede jackets, as they are edgier than other styles.
Here I am wearing a new suede jacket from Maje, but here are a few alternatives…
Alike to the suede jacket, I feel suede bags are a huge deal this season. The richer fabrics are more fitting for the season and can be worn with a number of materials without a clash of textures. In a tanned, suede leather, the bag will match with a multitude of clothing styles and shades and become an easy bag to carry along on most days.
Here I am wearing the famous Chloe Faye in Caramel, which has sold like hot cakes, but I have added a few alternatives for you…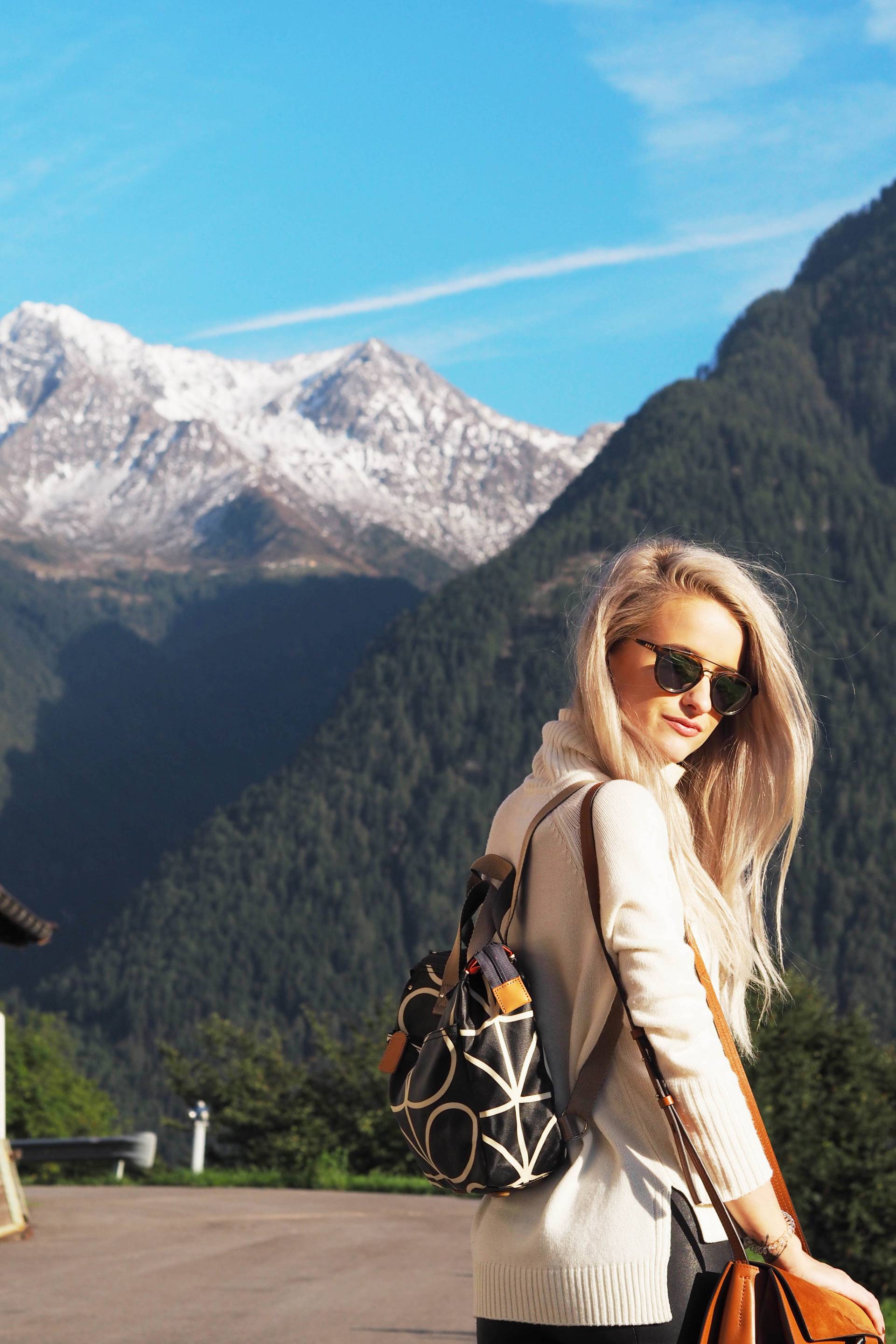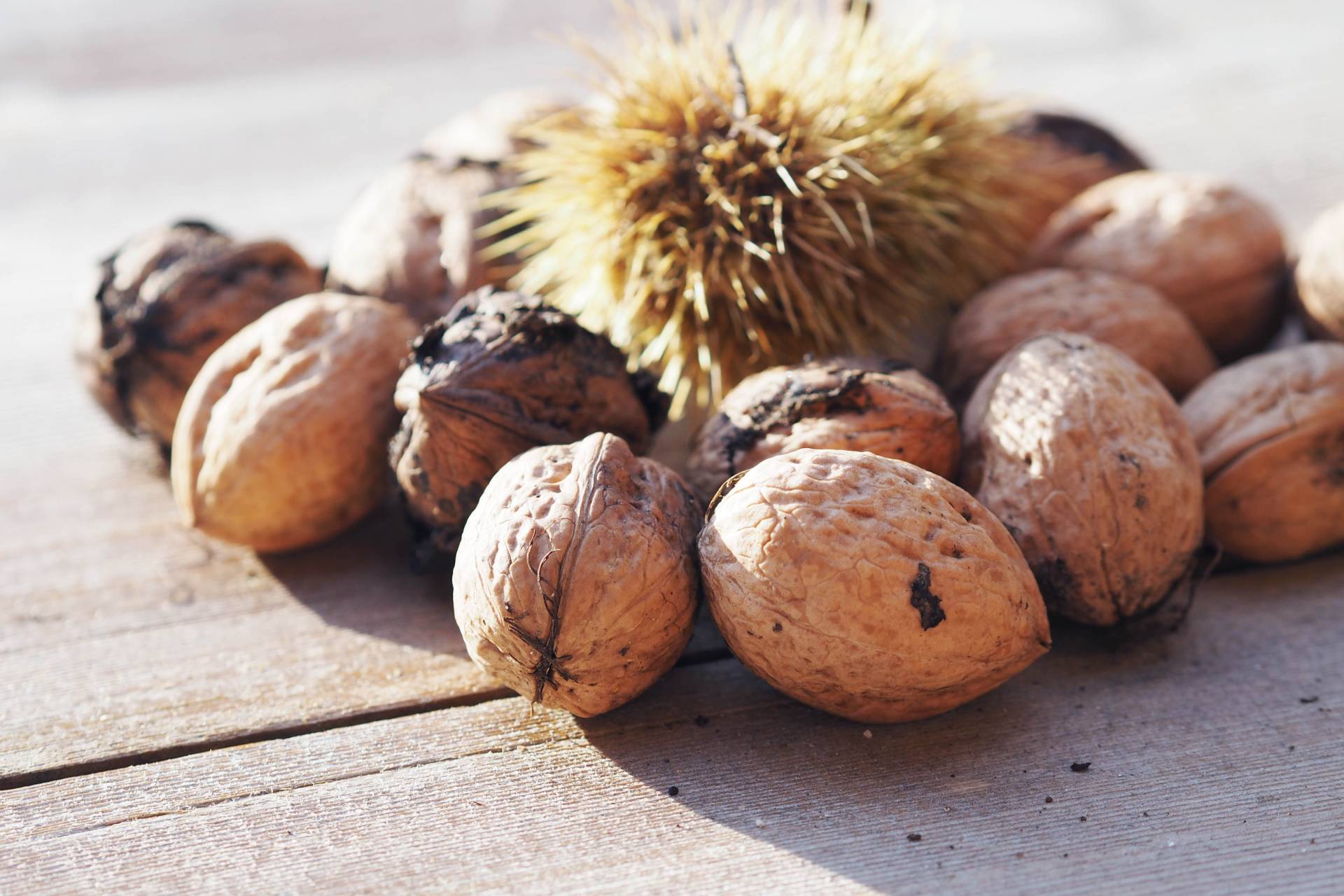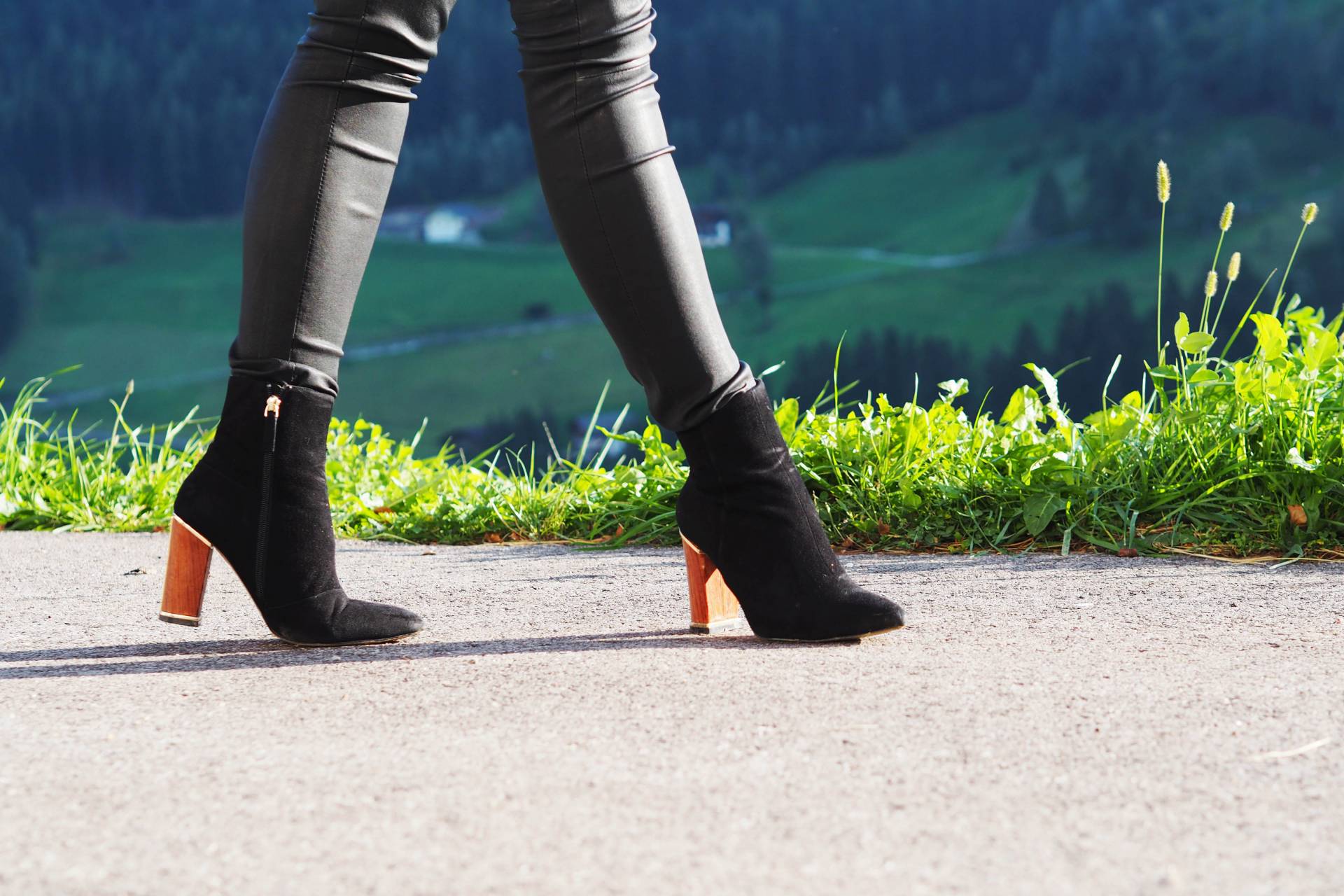 I swear by ankle boots as my shoe of choice over the cooler months. They are usually comfortable whilst providing extra height and shape to your legs. They also allow you to tuck your jeans or trousers into the boot to keep the heat from escaping through the gap in between boots and trouser turn ups, and for me that is a priority. I hate that ankle gap where the trousers are too short and so are the boots. It can look really unflattering and shorten the appearance of the legs. So having a boot with an ankle length tall enough to enable you to tuck your trousers into your boot without it escaping, is the style you should be searching for.
Here I am wearing a pair from Reiss that have become a real winner for my wardrobe, I wear them a few times a week. But here are a few others…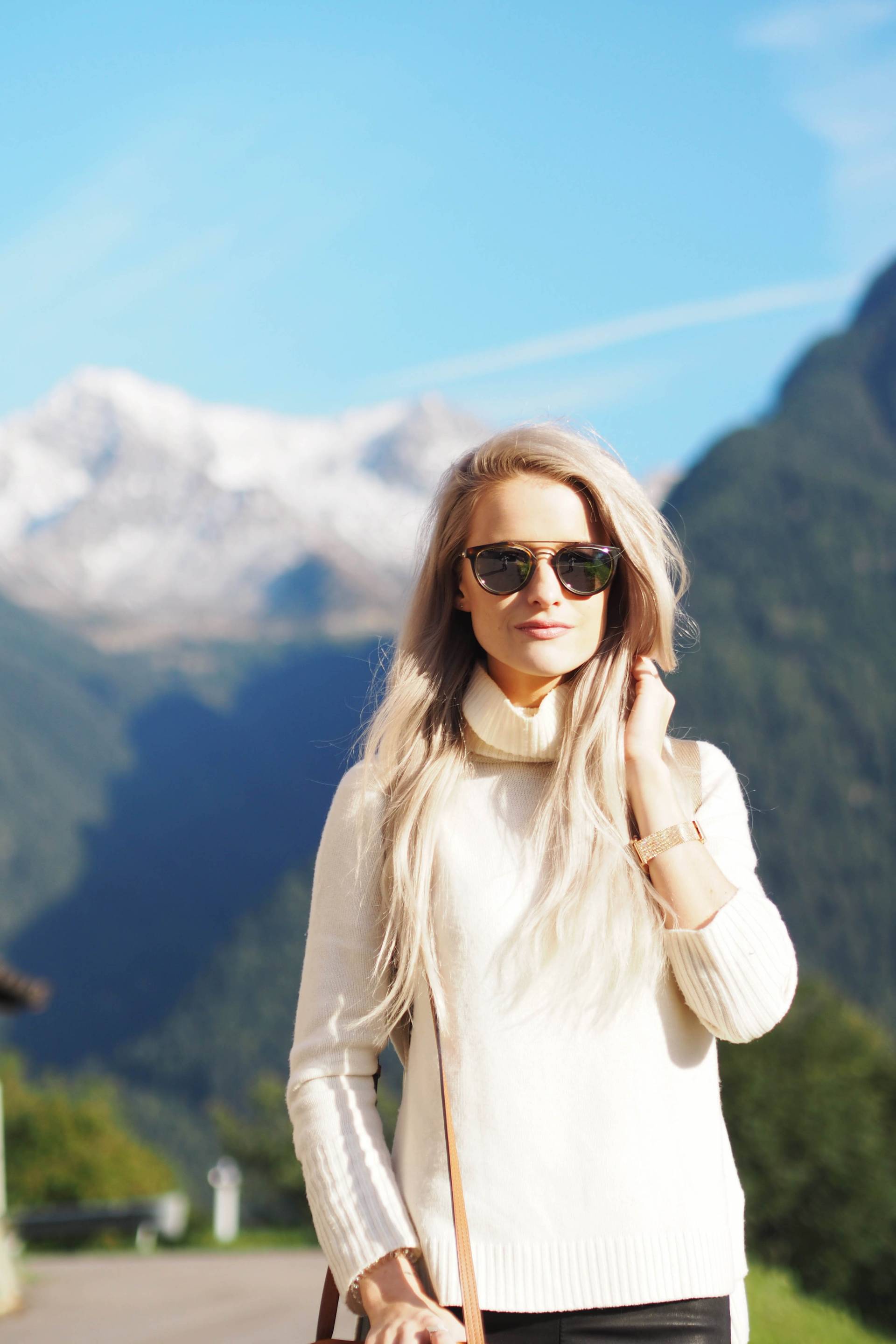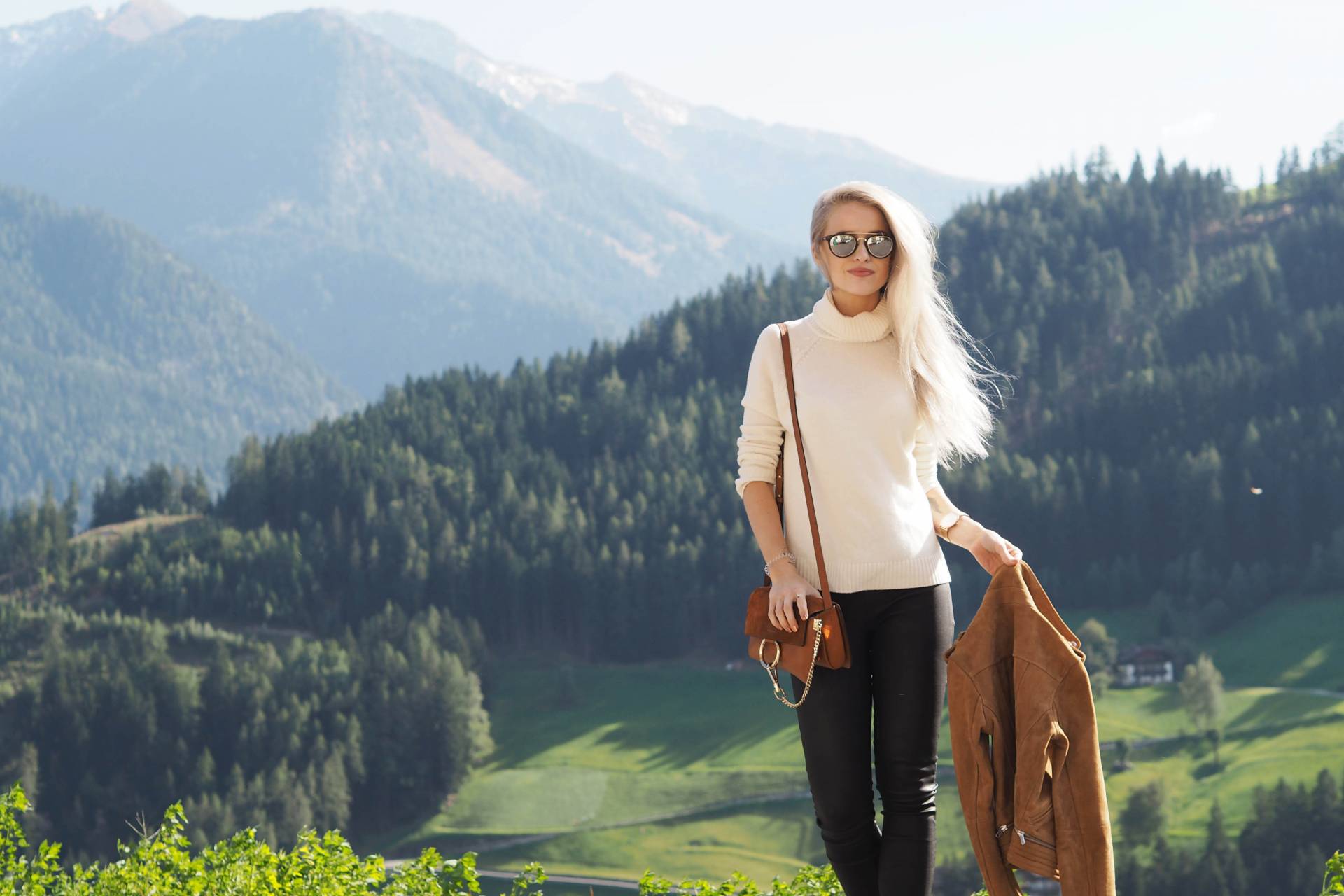 Which styles are you loving the most? I really hope you find a piece you love in this post! There certainly are a lot of alternatives to choose from!
Sign up here for a weekly catch up of everything Inthefrow