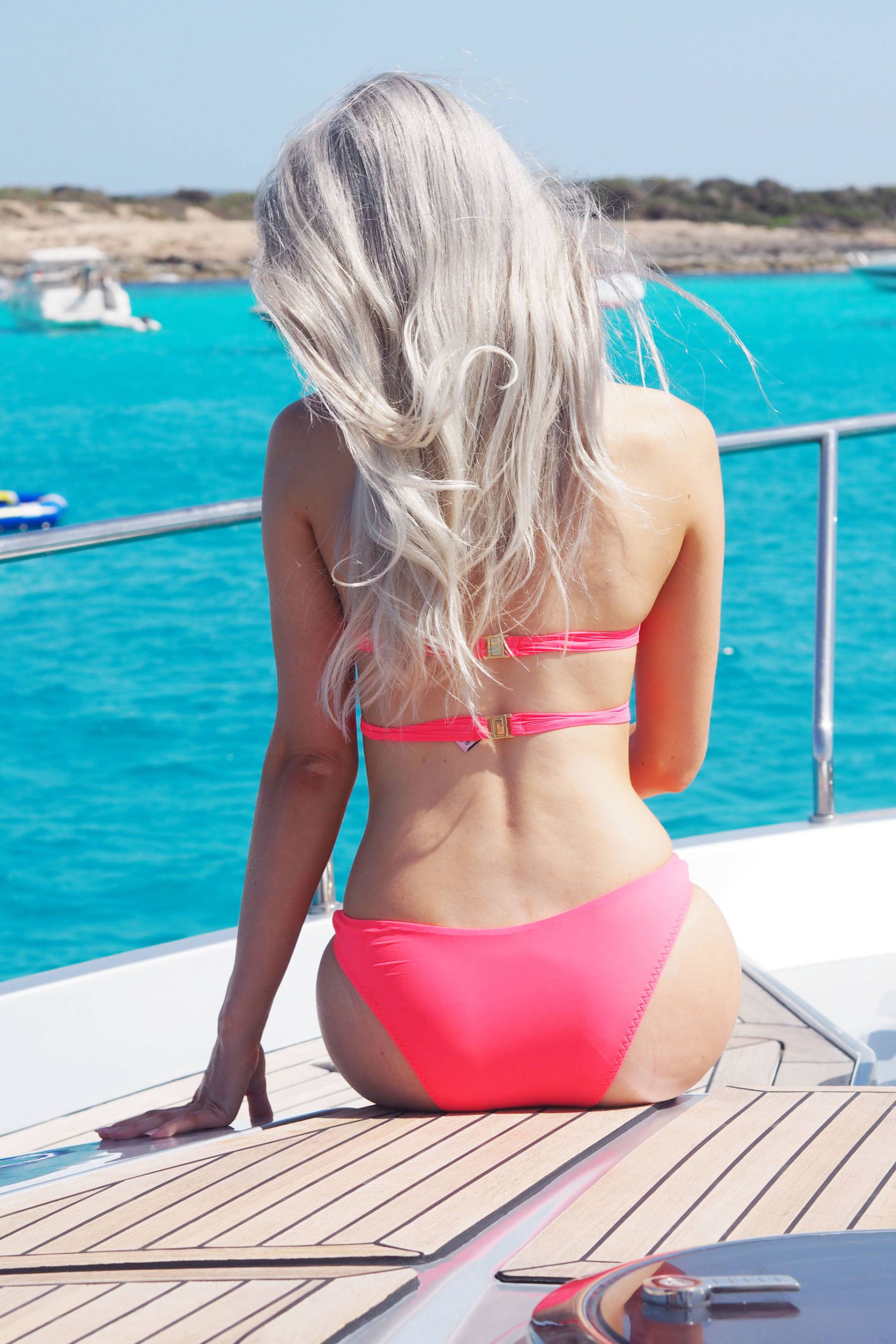 Formentera, Ibiza
Yacht Life / Beach Life
Land or sea? I know which one I would choose in a heartbeat. Whilst a day on  a luxury yacht was pure paradise and the views were just spectacular, my body is not all that fond on water transportation, or any transportation for that matter. Yet, me and the girls had the day on the yacht, making our way over to Formentera Island from Santa Eulalia, speeding through the water on the most beautiful boat I have ever stepped foot on. It was just another level of luxury. Double beds in the cabins, foam platforms on the front and the back of the boat to relax on and leather couches to the interior. It was the most relaxing experience, or would have been if I hadn't have felt so queasy. But I powered through and absolutely adored the whole experience.
Teresa Tarmey who had taken us away on the retreat, treated some of us to relaxing facials as we all sat on the front of the boat for a few hours in the sunshine, gossiping, catching up and making new plans. All until we boarded a small boat to take us onto the Island for a beautiful dinner.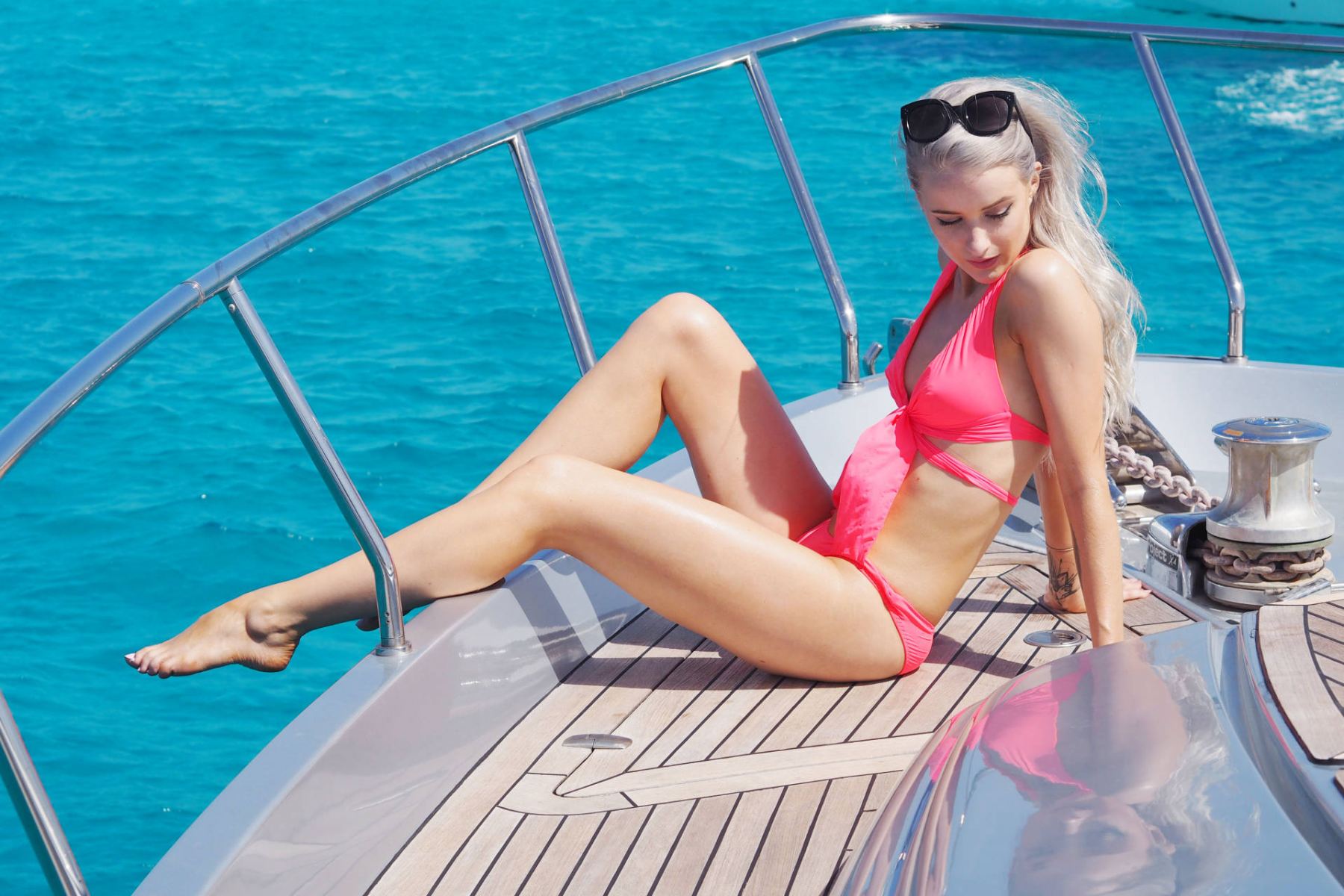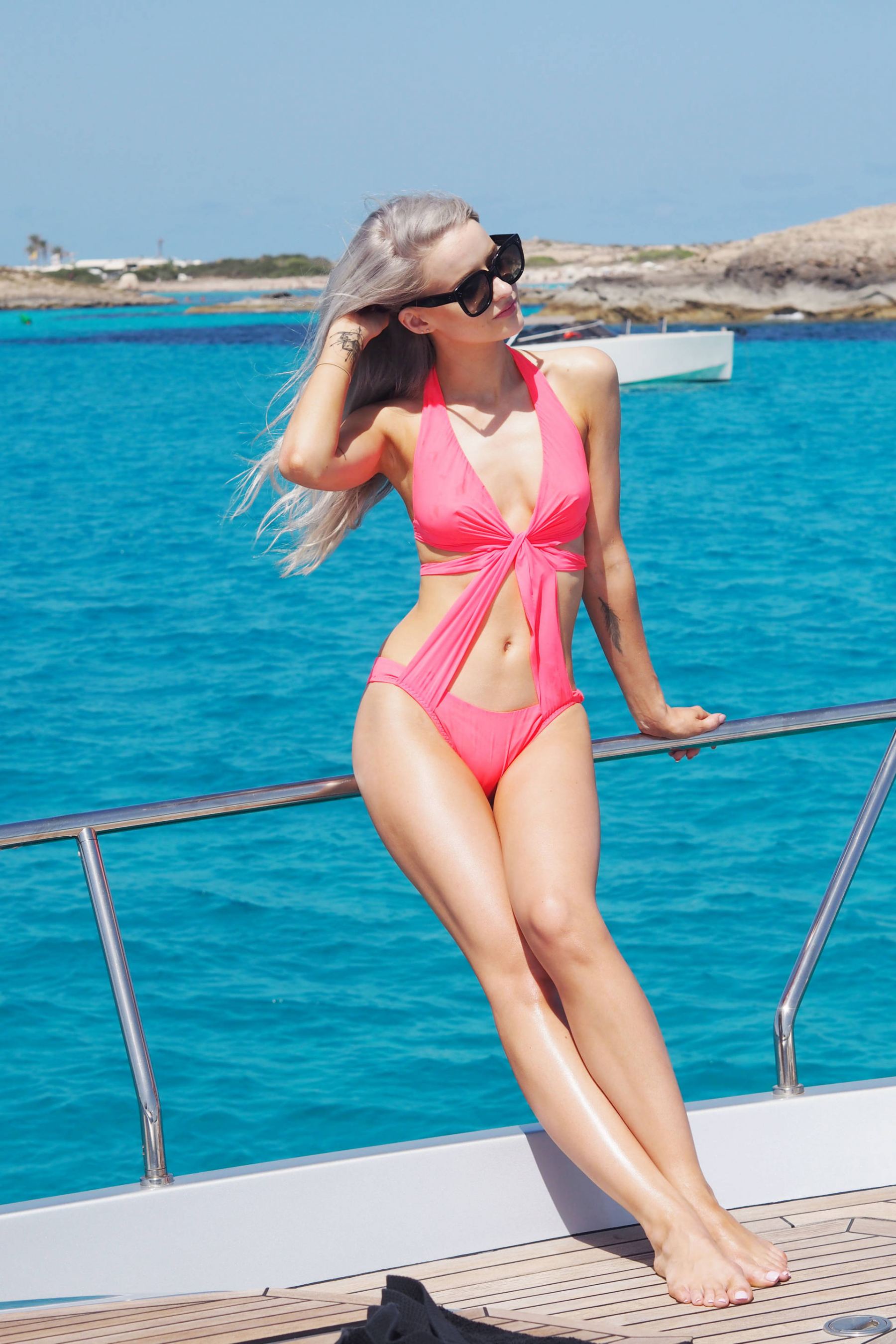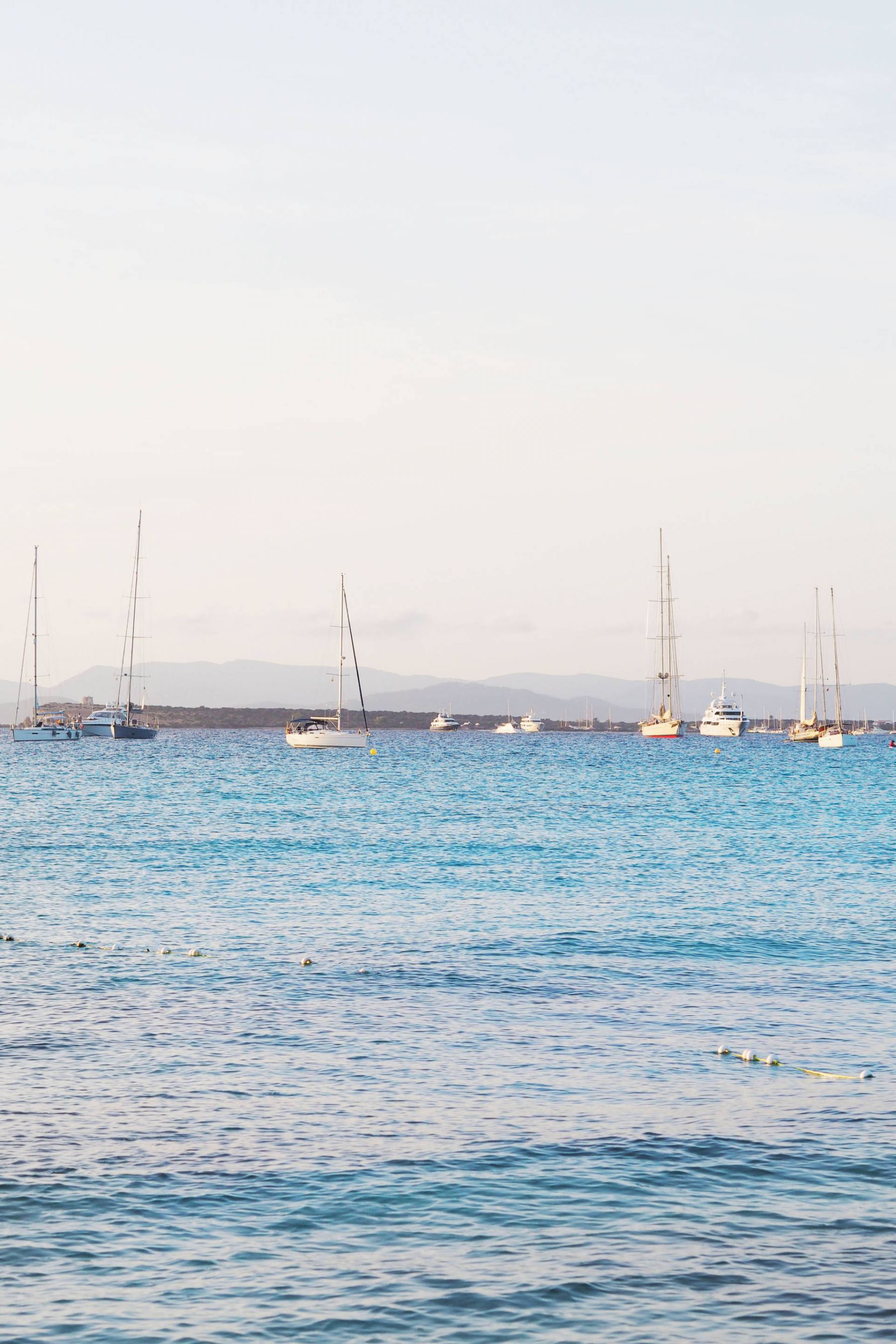 Outfit Details
What more could I say about this swimsuit, other than I felt absolutely amazing in it. The coral, against a St Tropez tan was a combination I have never worn before, but it left me absolutely adoring this swimsuit.
Agent Provocateur Swimsuit
Glasses Celine New Audrey
Revolve Clothing Saylor Dress
Ray Ban Clubmasters Sunglasses
Lipstick Nudestix Love
We disembarked the motor boat, stepping into the clear blue water for the first time and walked our way up the beach barefoot to reach the restaurant in the sand.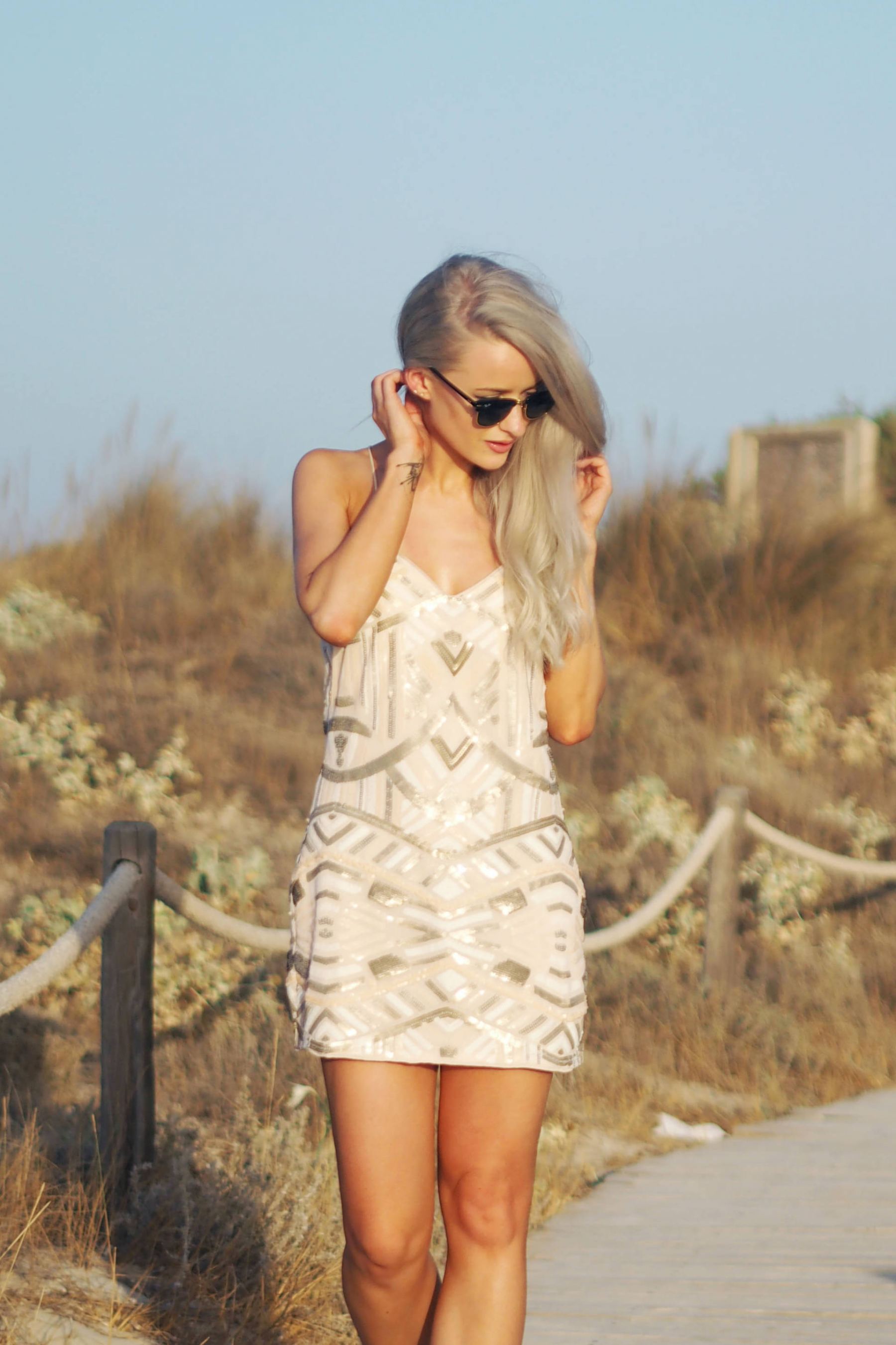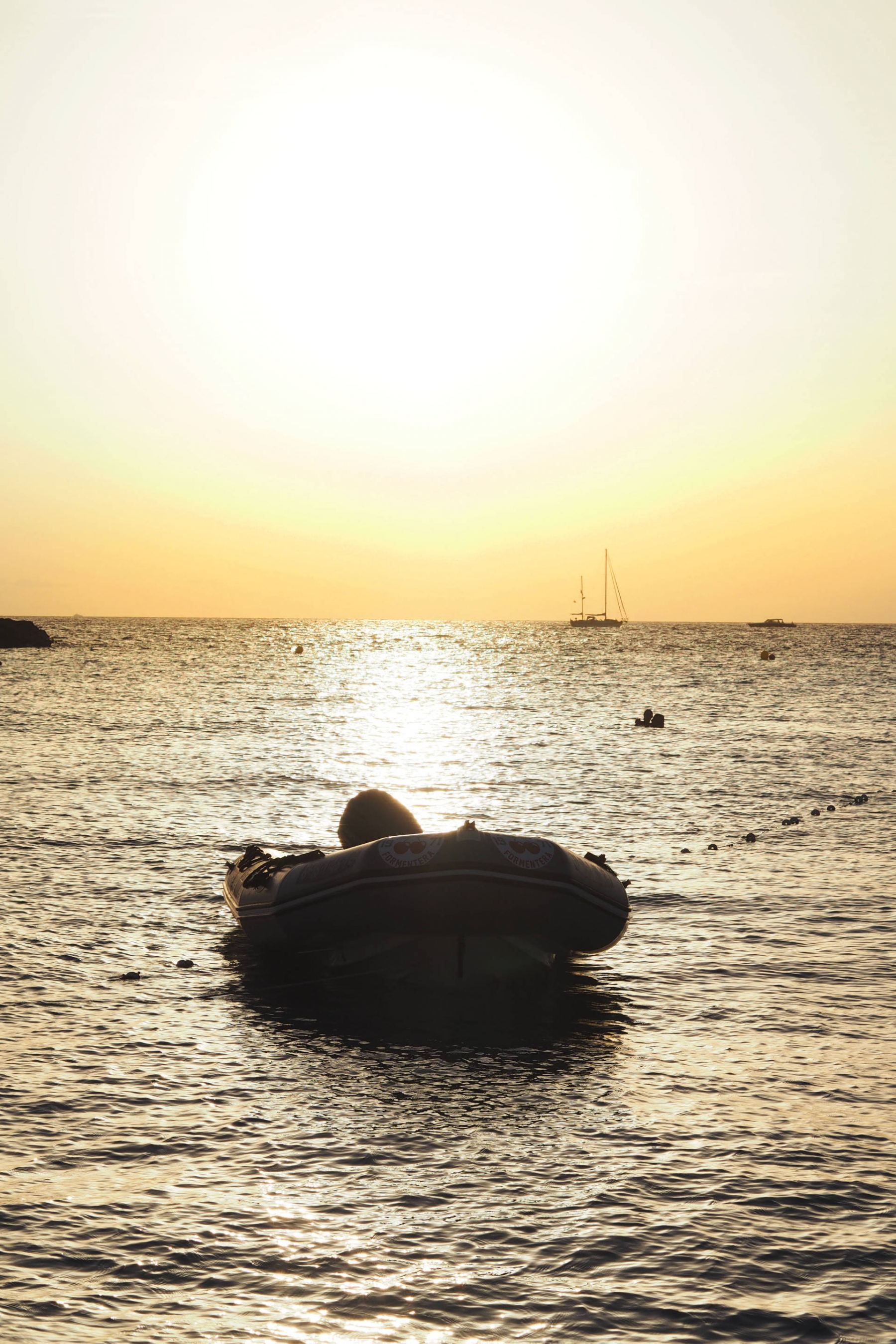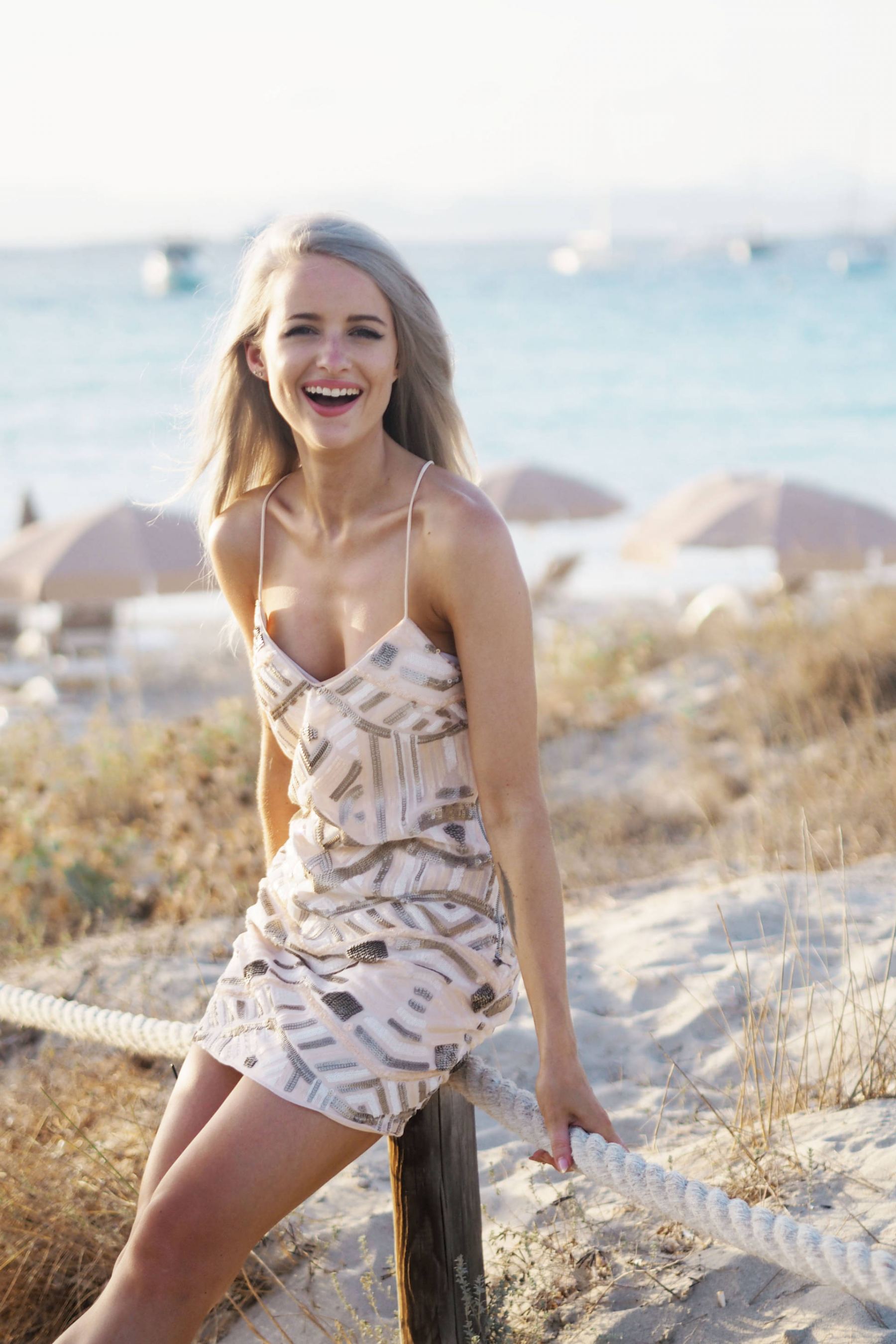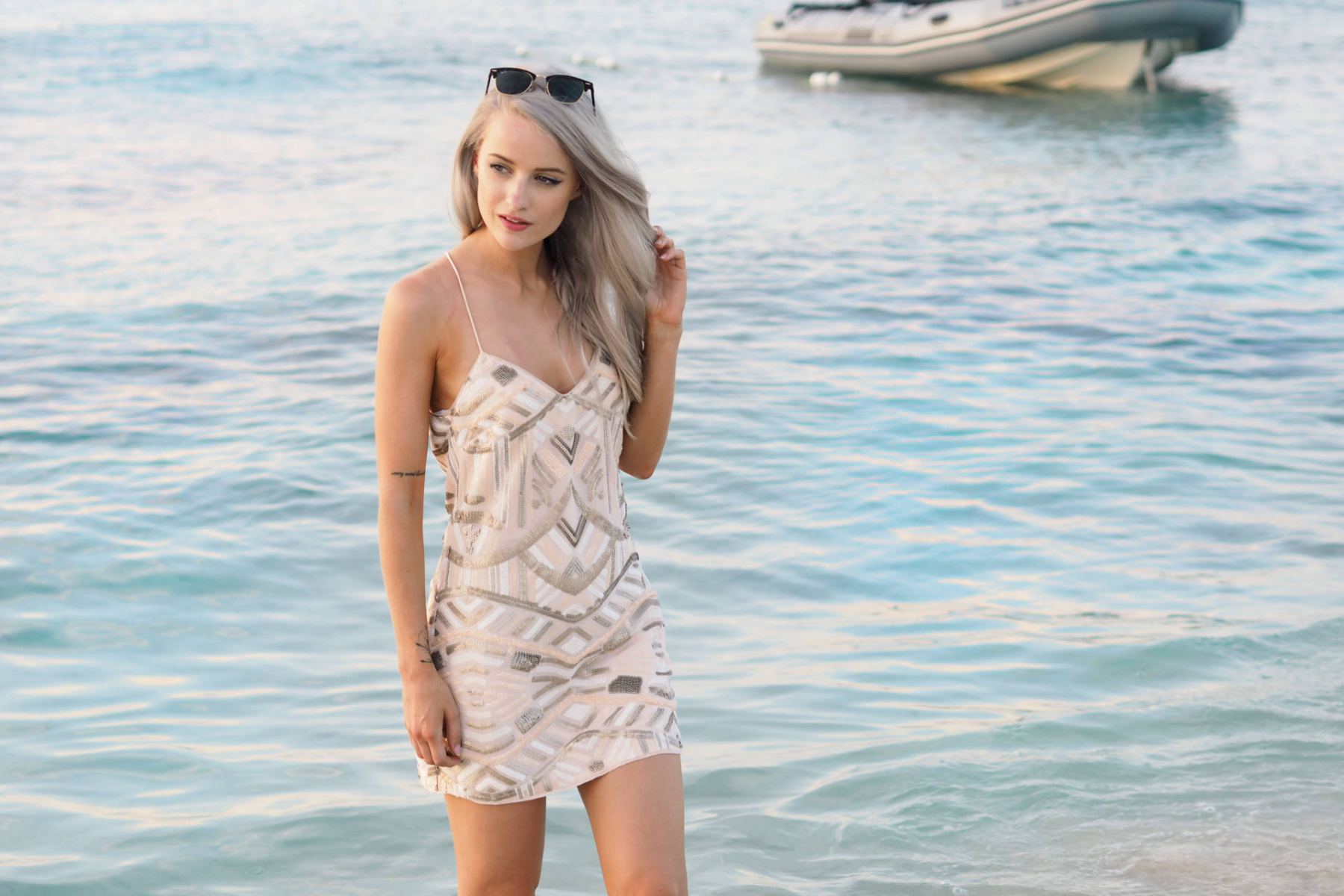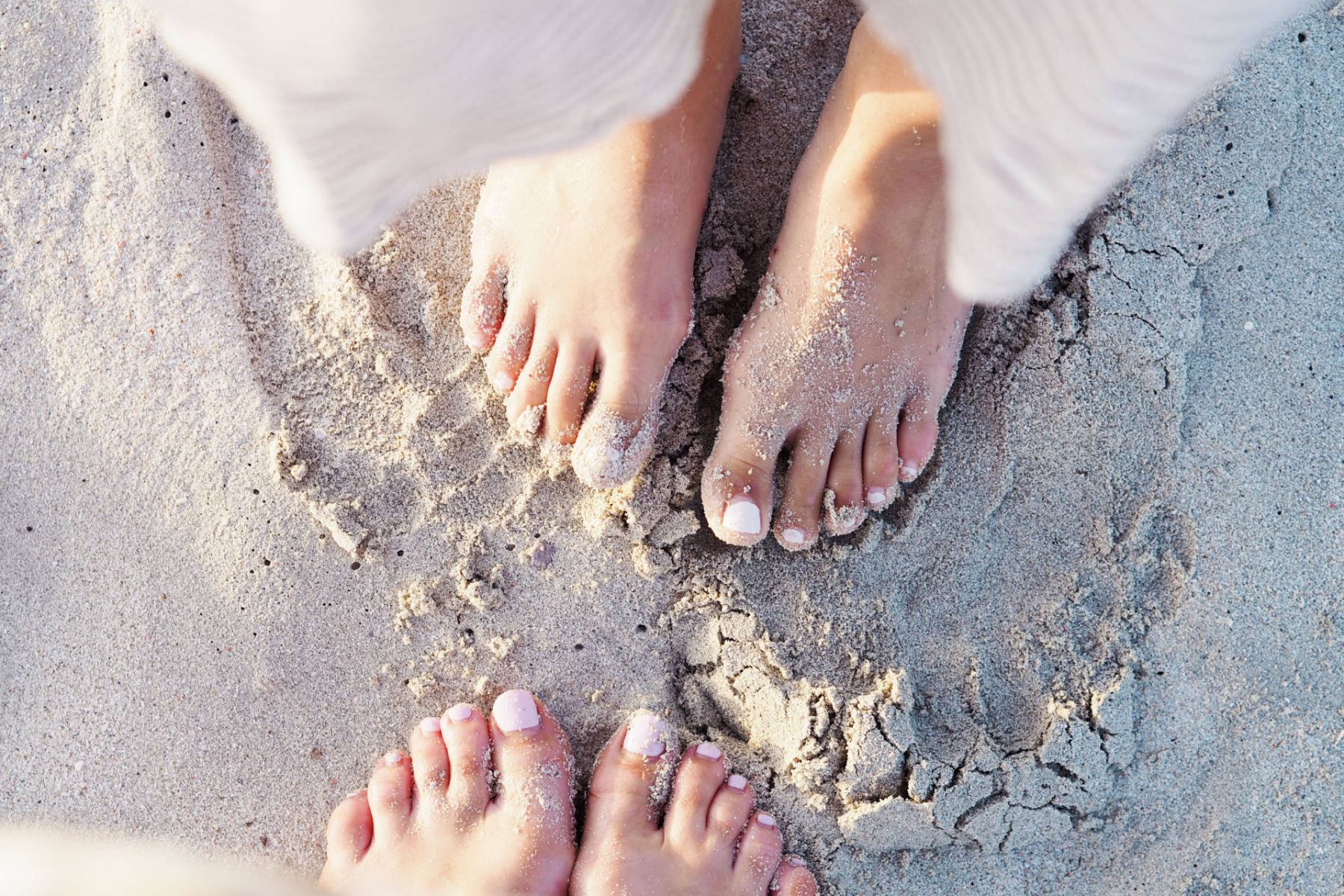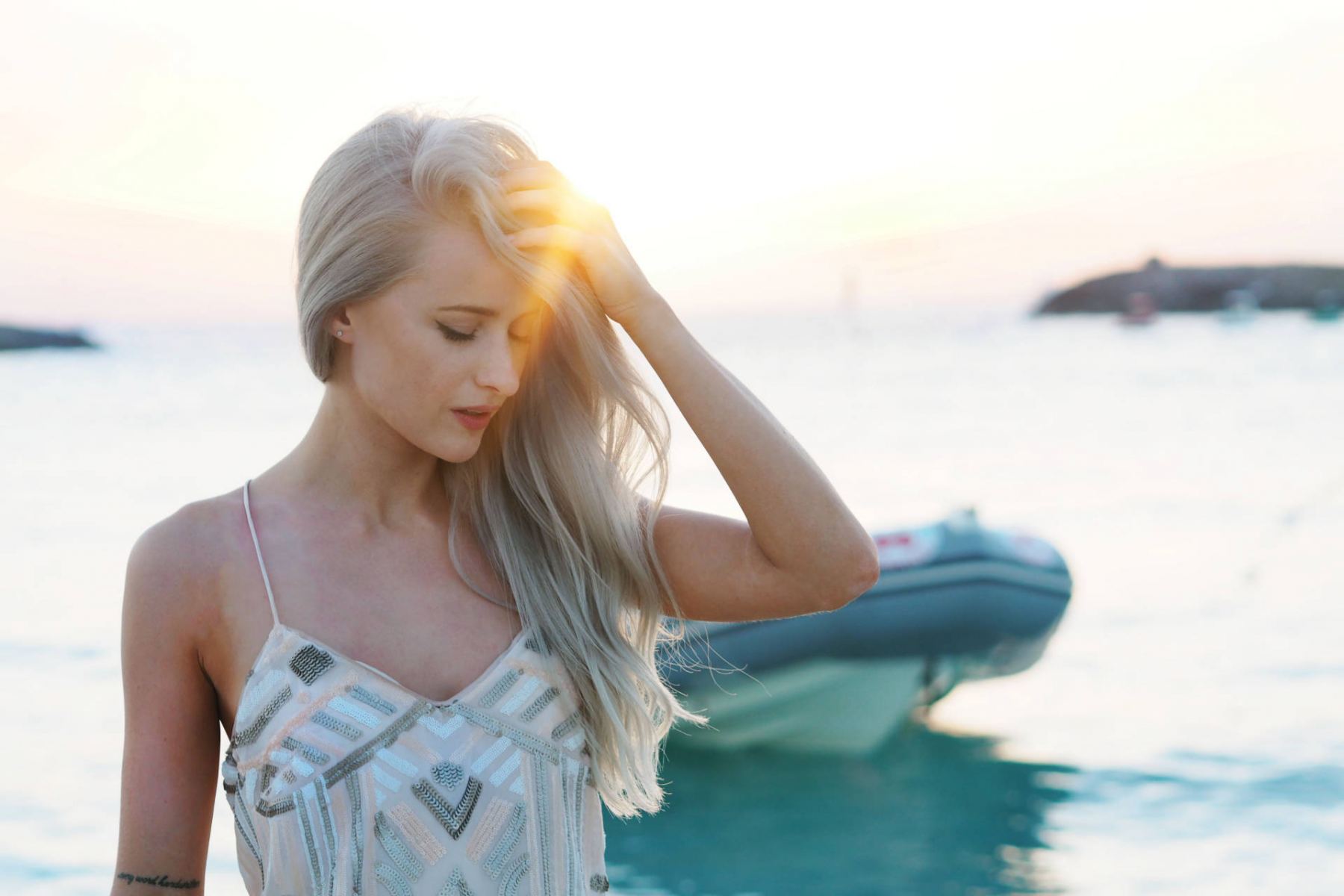 The sun slowly set over our strawberries and cream desserts whilst we enjoyed a few hours back on the land. The sand is powdery white and the sea is such an idyllic shade of aqua, it was hard not to be overwhelmed by the view out to where the sun met the ocean. We played in the sand for a while before making our way back onto the yacht for a beautiful and tranquil ride back to the coast.
It was in those quiet moments, lying on the back of the boat, as the stars shone overhead and the waves splashed behind us, where I gazed out to sea and felt truly thankful for every single moment.
There is always a positive to be found in a negative, there is always more to be achieved and there are always more dreams to chase.
Sign up here for a weekly catch up of everything Inthefrow