Ibiza, Spain
Poolside in Provocateur
Oh how I wish the weather in London looked something like this right about now. Unfortunately, if us Brits want this sort of sunshine, we have to escape nearer to the equator for a week or so, and for the first time this year, I am considering taking a Christmassy break to the sun.
But I am so thankful for all of the incredible adventures I've had the chance to embark on this year, from Florida to Japan, France and Greece, it has certainly been the year of travel for me and the blog. But travel is what I am absolutely loving to write about, and photograph. I mean, would you rather see my outfits against a London Street or an Ibiza sunset? I love the cool London streets, but it really is wonderful to be able to break up that backdrop.
If you haven't caught up with all of my travel outfits and news, you may not know that I now have a special area for Travel, separated into my Travel Outfits, Hotel Recommendations and my Must Visit spots in the world. Not to mention a full map of the world where you can choose which continent you like. So go take a peek if you fancy a reading binge.
Here are a few shots taken by the wonderful Em Talks as we were lapping up the rays in Ibiza. I am a huge fan of Agent Provocateur, mainly because their lingerie is by far the sexiest on the market, and although it can set you bank balance back a tad, I feel so amazing wearing their products. And to find they also sell swimwear had me so excited this summer, so this navy sequin number was right up my street. I covered it over with this sweet and super affordable little knitted crop from Lvndr and threw on these super comfy high waisted shorts from ASOS. Finally I have found a pair of shorts that actually cover my bum and fit like a dream!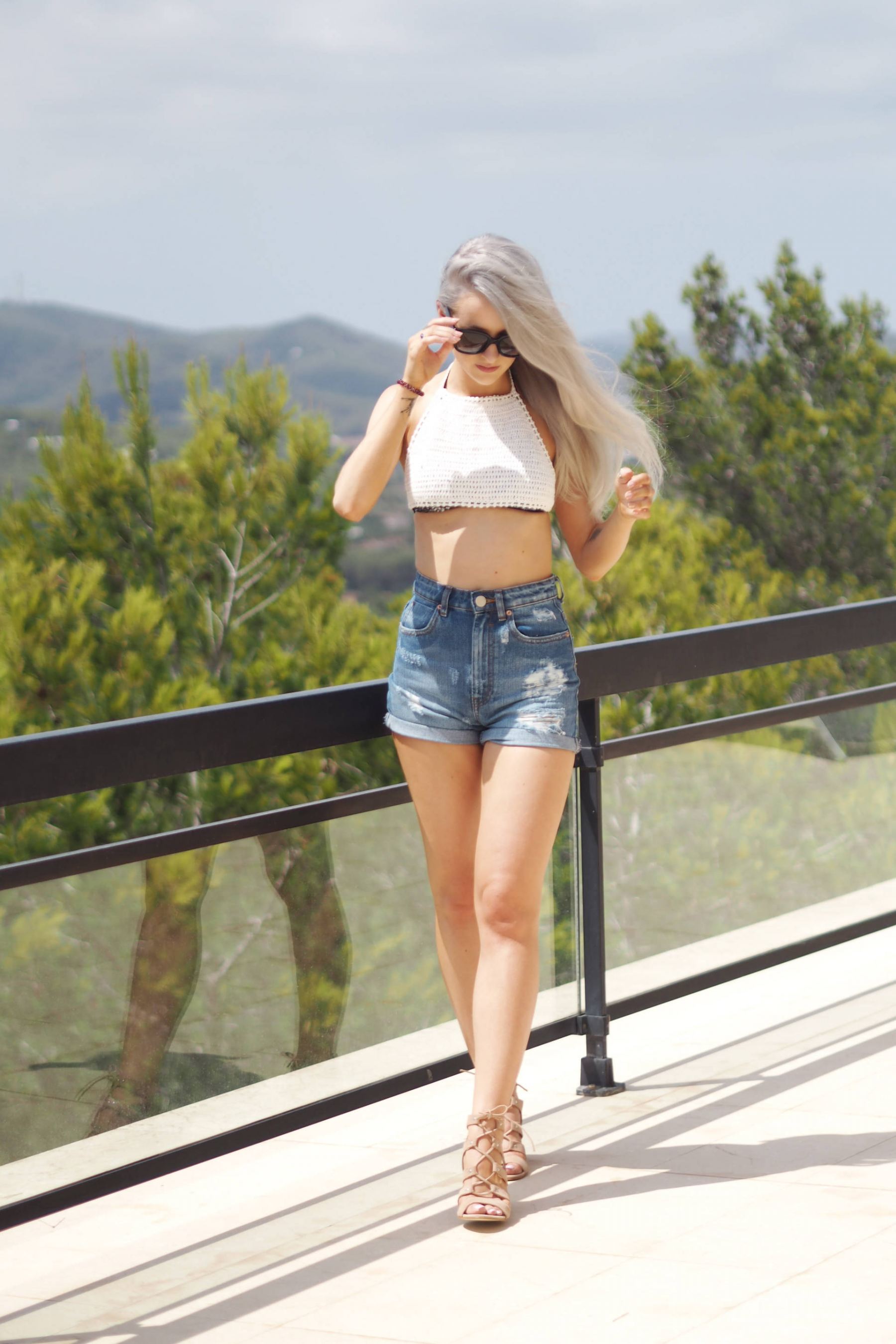 Sign up here for a weekly catch up of everything Inthefrow