London, UK
LFW S/S16 Day 4
Day four came around after a very busy three days. But so much to look forward to still.
You may have already caught my coverage of the beautiful Burberry show on the Monday morning in Kensington Gardens. If not, you can read that post right here.
I had two more events to go along to that day, starting with Peter Pilotto based inside Brewer Street Car Park. Moving from the beautiful Somerset House this year, I am still unsure as to how I feel about the new BFC venue. I love the indoor space and I feel that moving the venue closer to stores and cafes is a fantastic idea. But the road running through Brewer street absolutely needs pedestrianising, as it was just a total mess trying to walk along the road to the shows with taxis pushing right up against you, and twenty photographers trying to take your picture. And when it rained, it only got more and more ridiculous.
I feel it was a great idea to move the venue, but the charm of Somerset House really gave London Fashion Week a prestigious feeling that I feel it has lost now somewhat. But perhaps with a few tweaks next season, things can run a little more smoothly.
Anyway, onto the coverage of Day 4!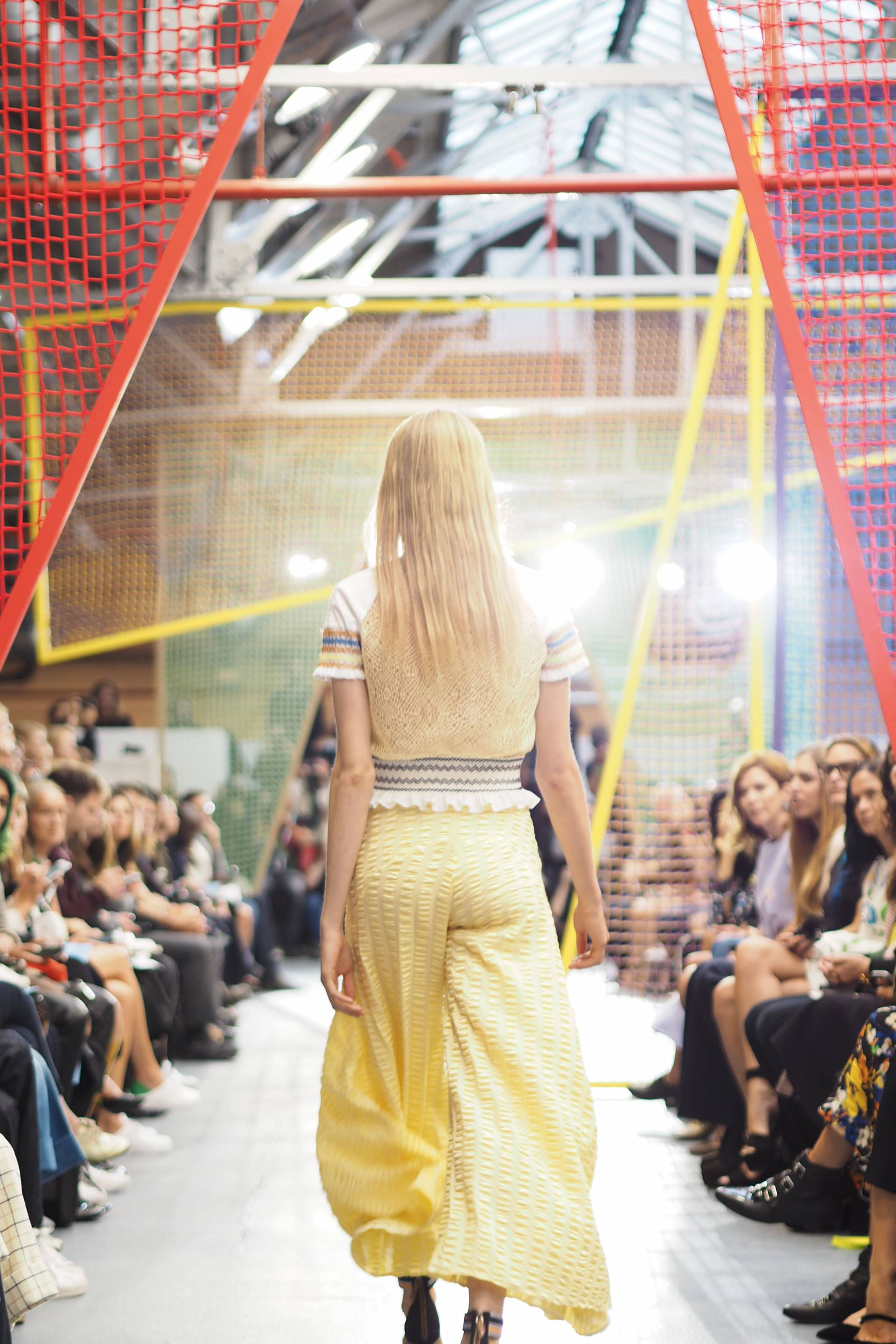 Hair by Anthony Turner for L'Oreal Professionnel
For the hair, Anthony mentioned that the hair is natural, yet aerodynamic with a feeling of sportiness. This girl means business. The hair is prepped with
L'Oreal Tecni Art Pli
with
Mythic Oil
added to the ends for zero frizz. The hair is then blow dryed backwards, as if she has pushed back her hair in a hurry on her way out for the day. The parting is centred and natural with the back of the hair fluffed up with
L'Oreal Infinium
for a natural finish before she leaves.
–
Summer Pastels and Ruffles from Peter Pilotto
This was such a colourful collection. With so many designers this season, opting for neutral and monochrome tones with splashes of colour here and there, it was lovely to see a catwalk of colour. Textures were used throughout the collection with ruffles, layers, gathering and frills, with a beautiful and delicate lace fabric used prominently through the collection. There was a feeling of sportiness with the use of stripes and geometry was also used through print, shapes and motifs.
The colours were spring like, with pastels of lemon, baby blue and cream mixed with deeper tones of navy, black and green, but the whole collection formed a story unlike some of the shows that I have seen.
For me, the heels were the piece I cannot wait to get my hands on first!–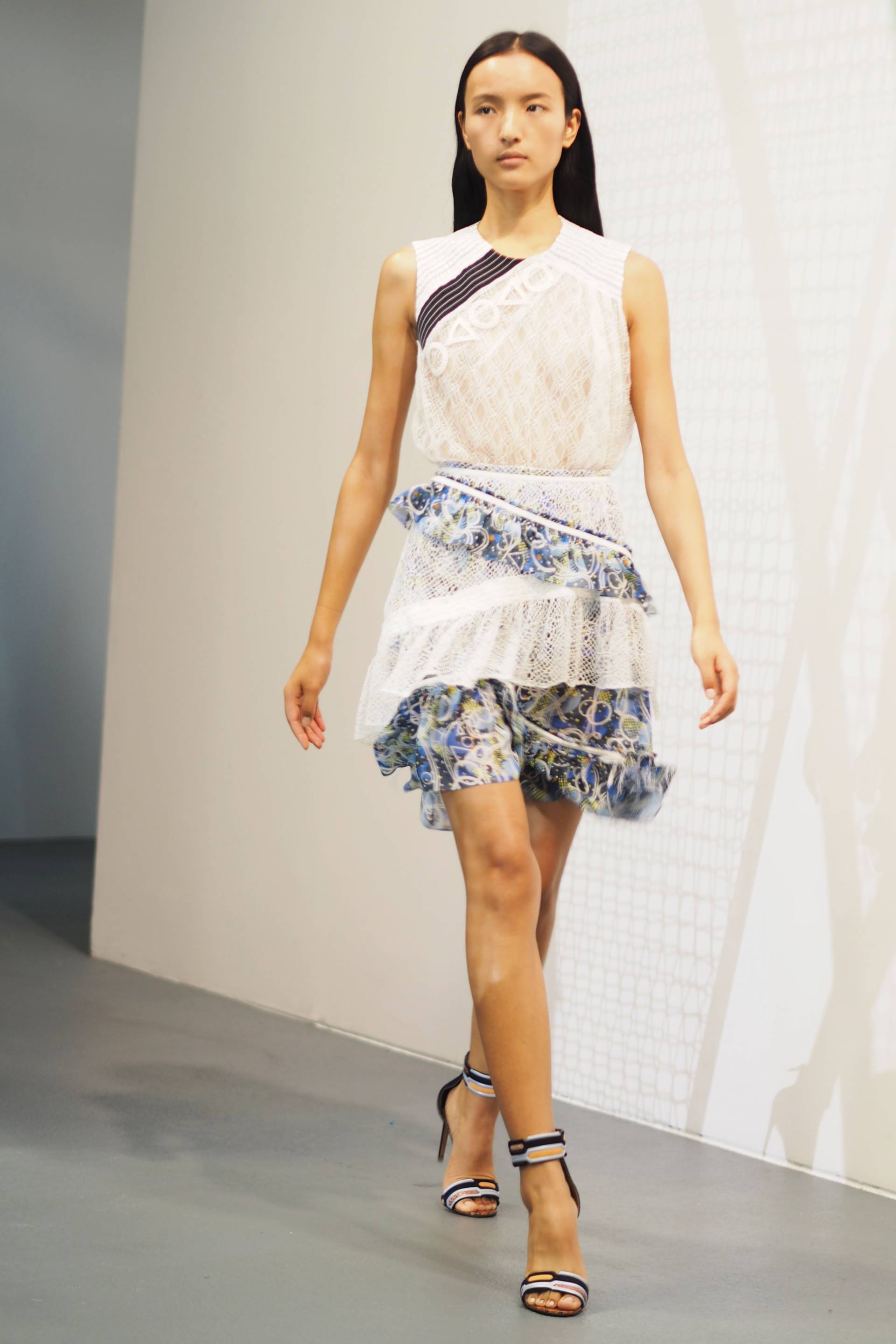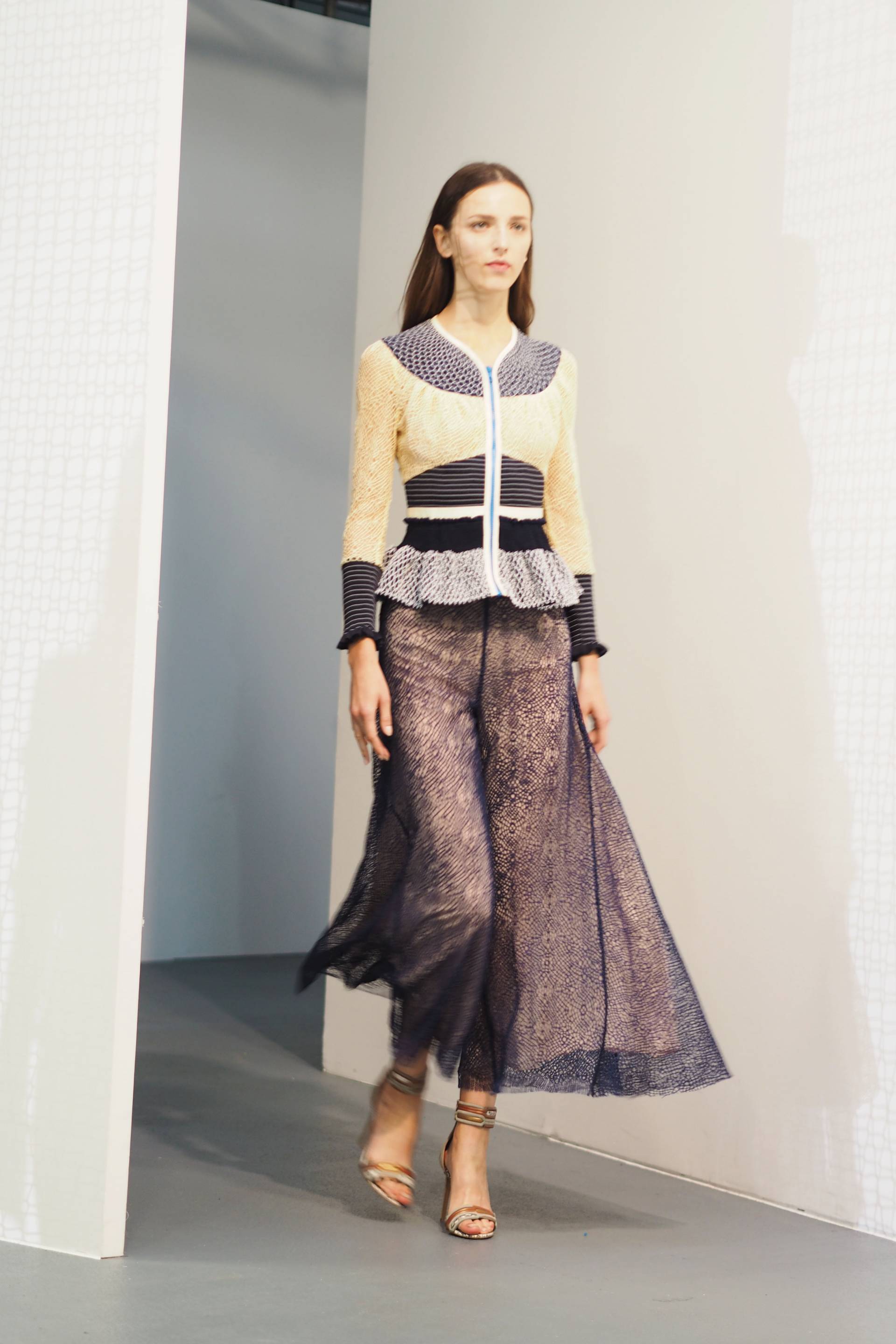 Taylor Morris Afternoon Tea
Taylor Morris is an eyewear brand that I have coveted for over a year or so. I have a few pairs of their shades and every time I wear them I get so many people asking where I got them from. With signature styles in the range that are classic and recognisable, the brand have recently began selling out of styles within days due to the demand rising so rapidly. So much so that even I couldn't get my hands on a particular pair that I fell in love with.
I went along to their afternoon tea to chat about their newest styles and what they have coming up for the brand and it was such a pleasure chatting with Hugo and Charlie about their passion for their brand. I tried on a few styles, drank champagne and relaxed for a few moments in between shows.
They have some really exciting plans coming up soon, so its definitely a brand to keep your eye on. Here are a few of my faves from the current range: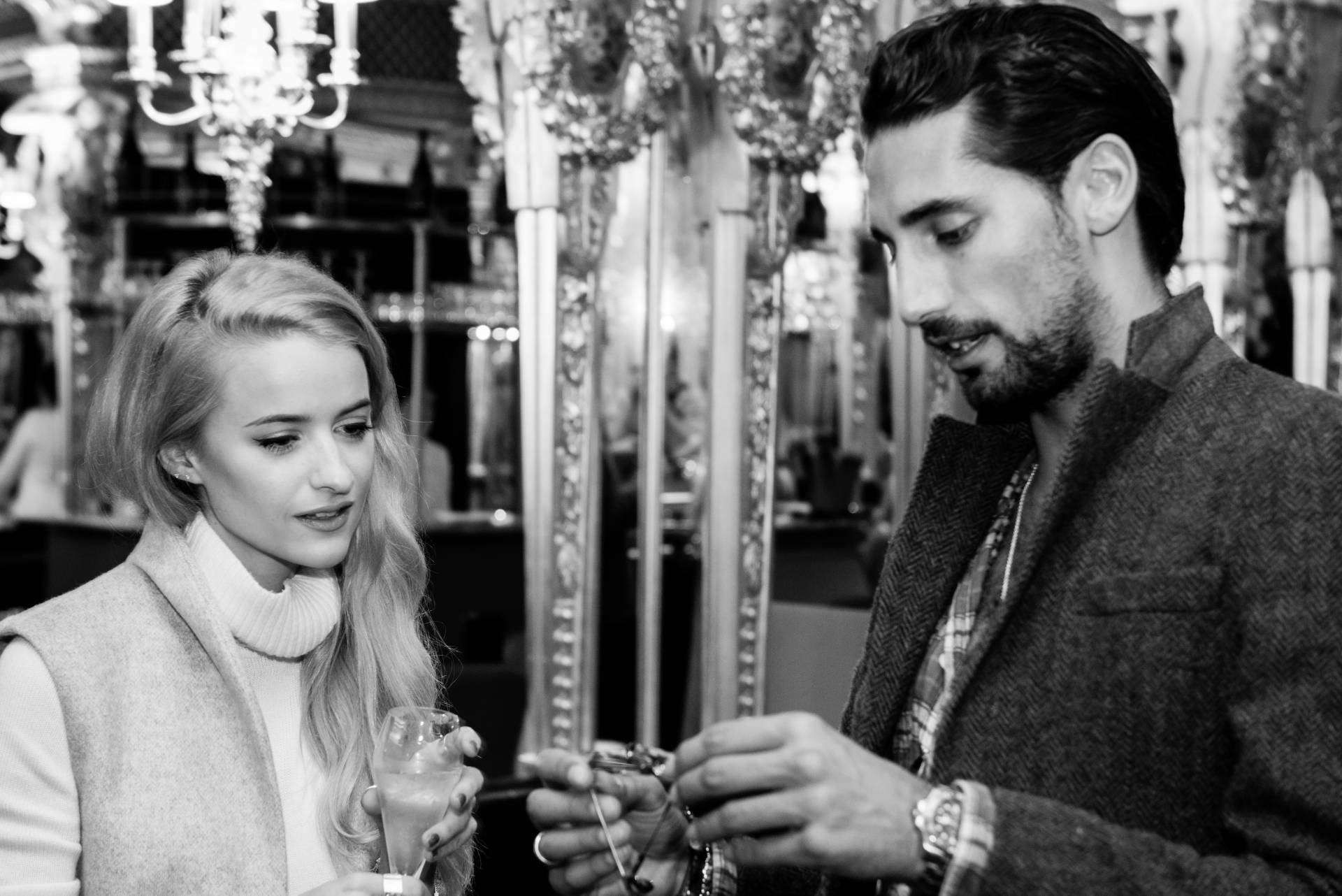 Only two more posts to go before the end of my LFW coverage! Which has been your favourite post, outfit or designer so far?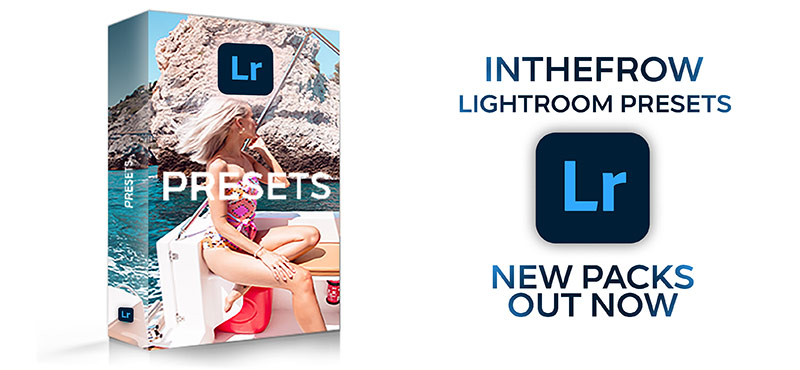 Sign up here for a weekly catch up of everything Inthefrow