London, UK
LFW S/S16 Day 1
It only feels like five minutes ago that I was writing coverage of February's A/W 15 Fashion Week. You might remember just how many posts I wrote that week. Trying to cover each and every show that I watched, to bring you the latest information and keep you up to date on the latest trends and collections.
Well now it's September, and since July I have been planning how I would approach the upcoming events. I think a lot of you really enjoyed reading my take on each designer's newest collections, so I didn't want to remove that aspect. And from my point of view, I love capturing the shots of the newest clothing, so a lot of photographs of the shows were a must for me. Yet I wanted to make the posts much easier and thorough to read, and therefore I have decided to culminate all information into just one post per day.
Starting with day 1. Although I had seven shows to go along to, I only managed to make it to three, due to traffic, being stopped for street style photos and bumping into people I hadn't seen for six months and chatting for too long and realising I had no more time to make it to the next venue. But I did manage to make it to three shows that I was extremely excited about. J.JS Lee in the morning followed by Bora Aksu and Jean Pierre Braganza in the afternoon.
Hair by Adam Reed for Loreal Professionnel
With "Next Day Hair" as the theme, Adam Reed created undone, beachy soft waves using the Loreal Tecni-Art Pli fixing spray for L'Oreal Professionnel. Braiding the hair into three large sections, he applies the product to his hands to reduce its intensity, before working the hands over the braids for a loose hold. After a short time, the braids are removed to reveal natural kinks and the appearance of textured, natural, next-day hair. The type of hair we all dream of waking up with, when in fact it's apparently this easy.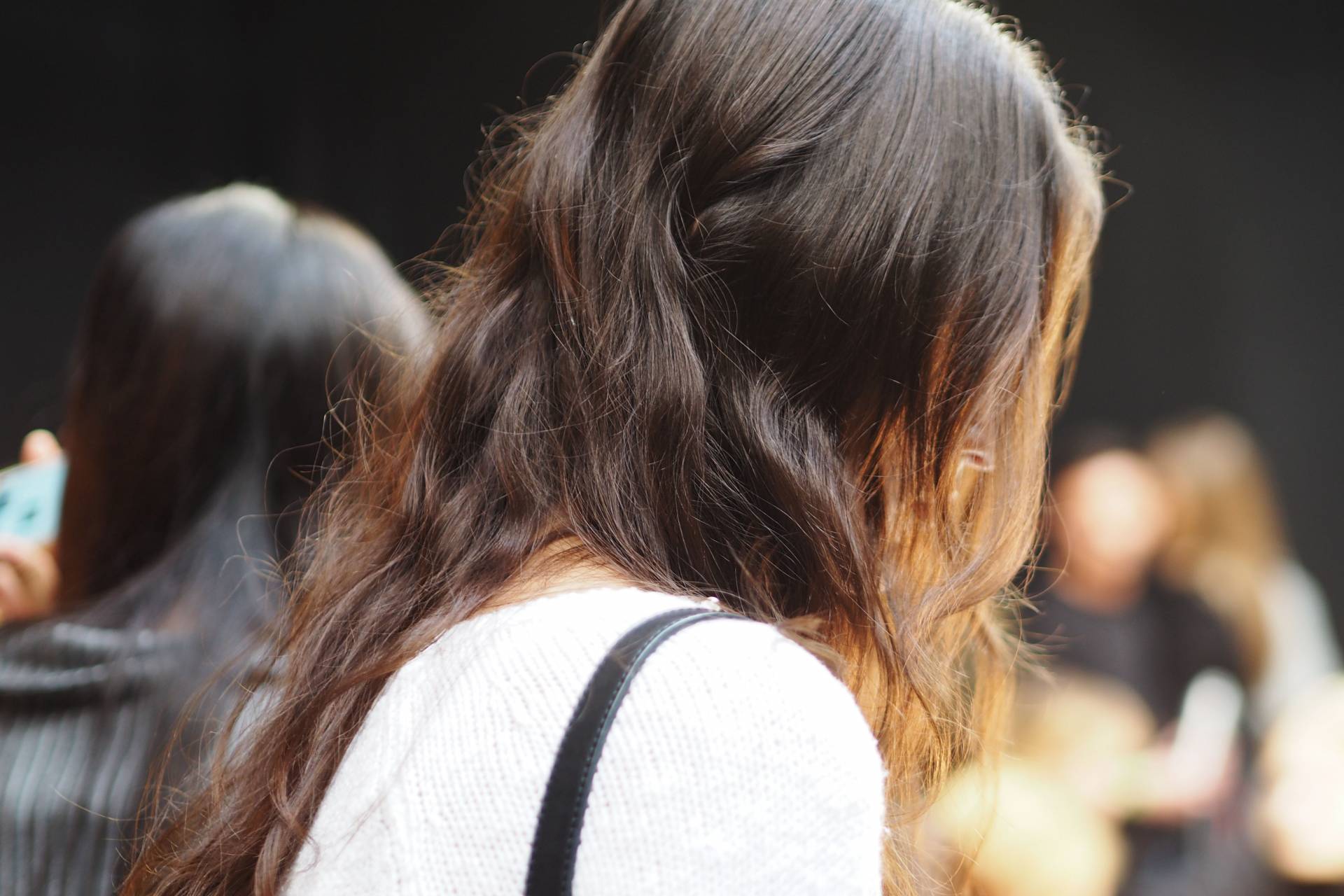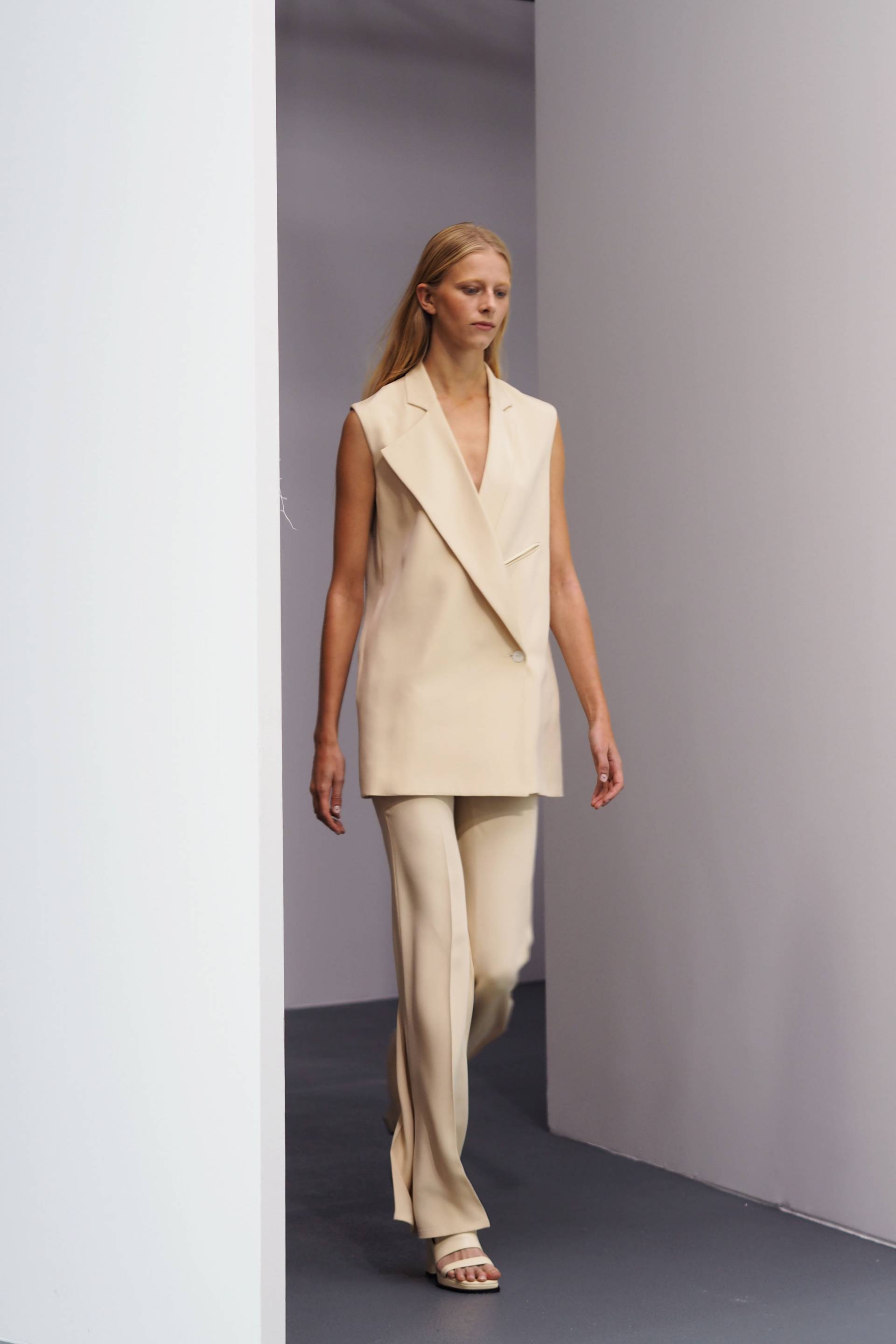 Freedom and Liberation by J. JS Lee
Baby blues, sherbet pinks, vanilla cream and a deep lime green were the stand out colours in the collection amongst a mixture of white, black and greys. But for me, there were textures in this collection that really caught my eye. Laser cut outs fluttered as the models strutted down the runway and I was in adoration of the detailing and femininity of the pieces. So much colour amongst a range of black and white micro bird printed dresses, shift dresses with swooping collars and a sense of fluidity.
J. JS Lee was inspired by street art and birdcage structures, representing her own new-found carefree attitude, that has transferred into a 70's Californian inspired relaxed silhouette with the movement and fluidity of a free bird.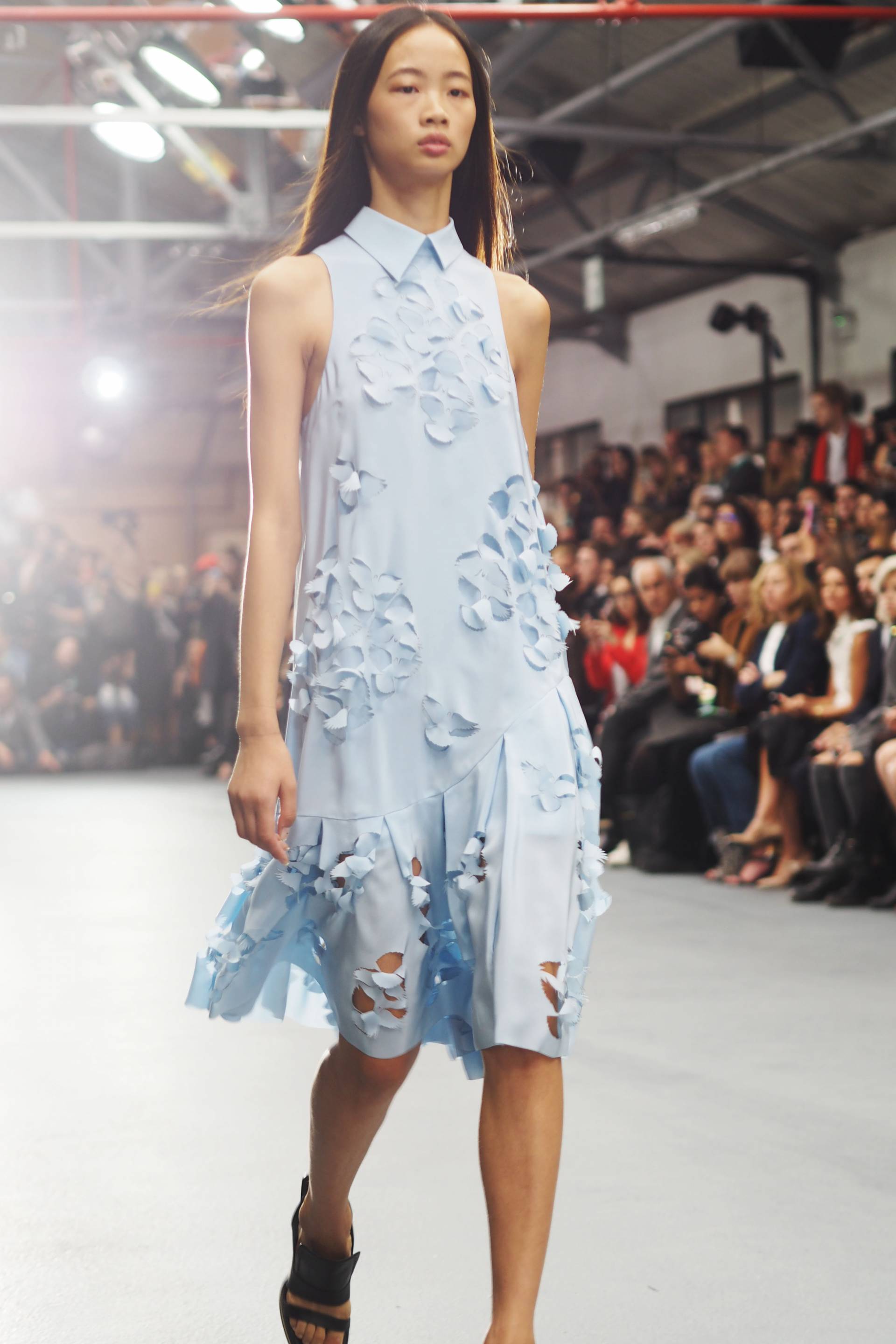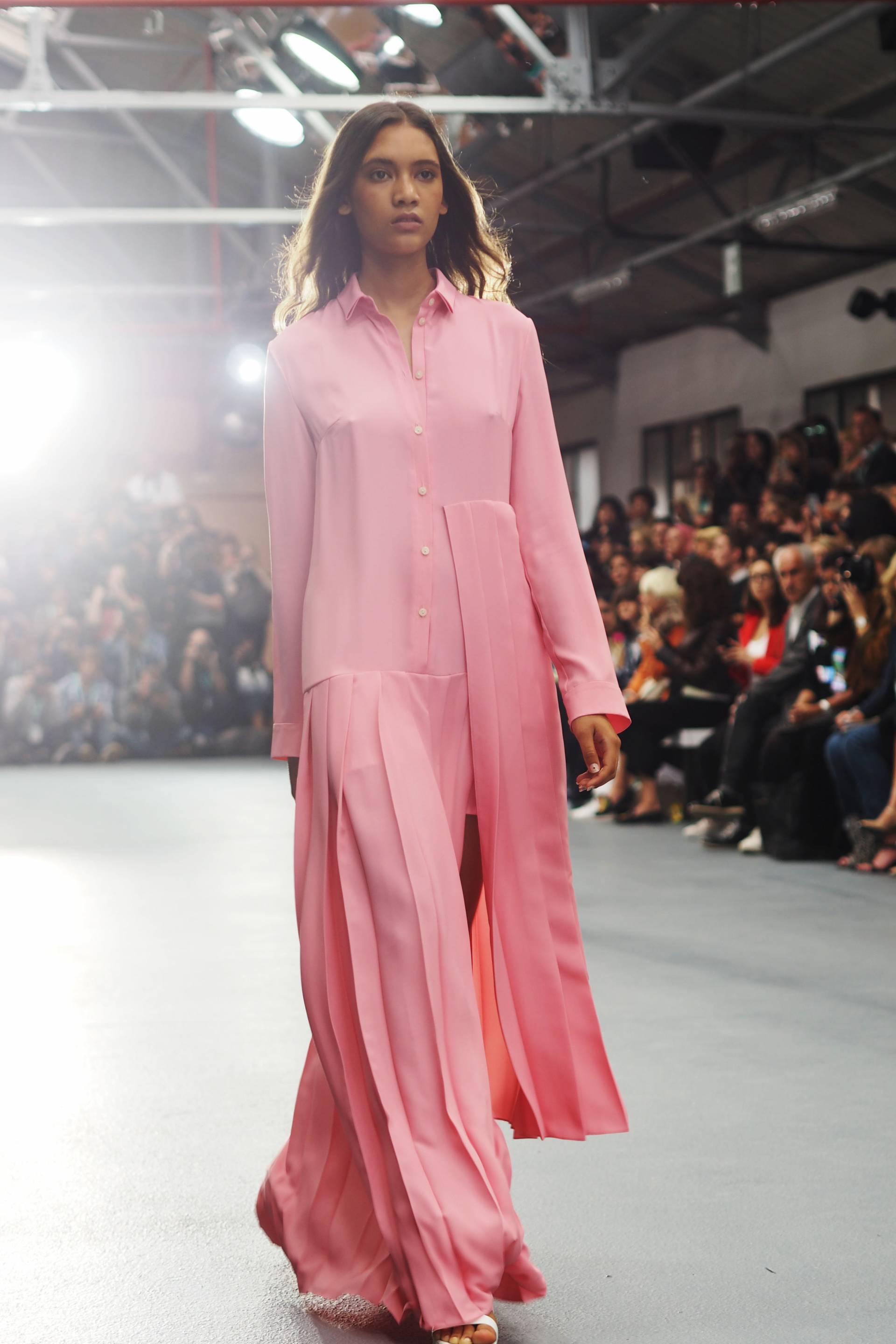 Face Lace by Phyllis Cohen
With an illustration background and MA in Fine Art, Phyllis Cohen launched Face Lace as an accessible method of obtaining beautiful and intricate stencils or illustrative designs for facial adornment. She has worked with a plethora of fantastic beauty brands and fashion designers through advertising campaigns to editorial shoots, dedicating time and skill into perfecting her artistic makeup style. And now those beautiful intricate designs are ours to buy online, perfect for parties, Halloween or fancy dress.
Delicate Face Lace pieces were applied to the models faces along the hair line, as well as over the hands and forearms for an ethereal and fairytale finish. The soft, feminine lace complimented the macrame lace clothing beautifully and almost provided the feeling of a continuation of lace from clothing to skin.
The clothing in this collection was truly something else. Macrame lace of all styles and forms, in a number of sunset shades, with mesh details and ruffles of tulle. Black and white statement dresses were amongst bright yellows through to burnt orange with a beautiful baby pink layered with bright sunshine yellows. It was the ultimate feminine feast for the eyes and as a fan of this style of lace, I was swooning everytime a new colour walked by. I recently bought a dress of a very similar style from Maje so now I'm extremely excited to wear it again next summer. It was intricate, delicate and completely girly.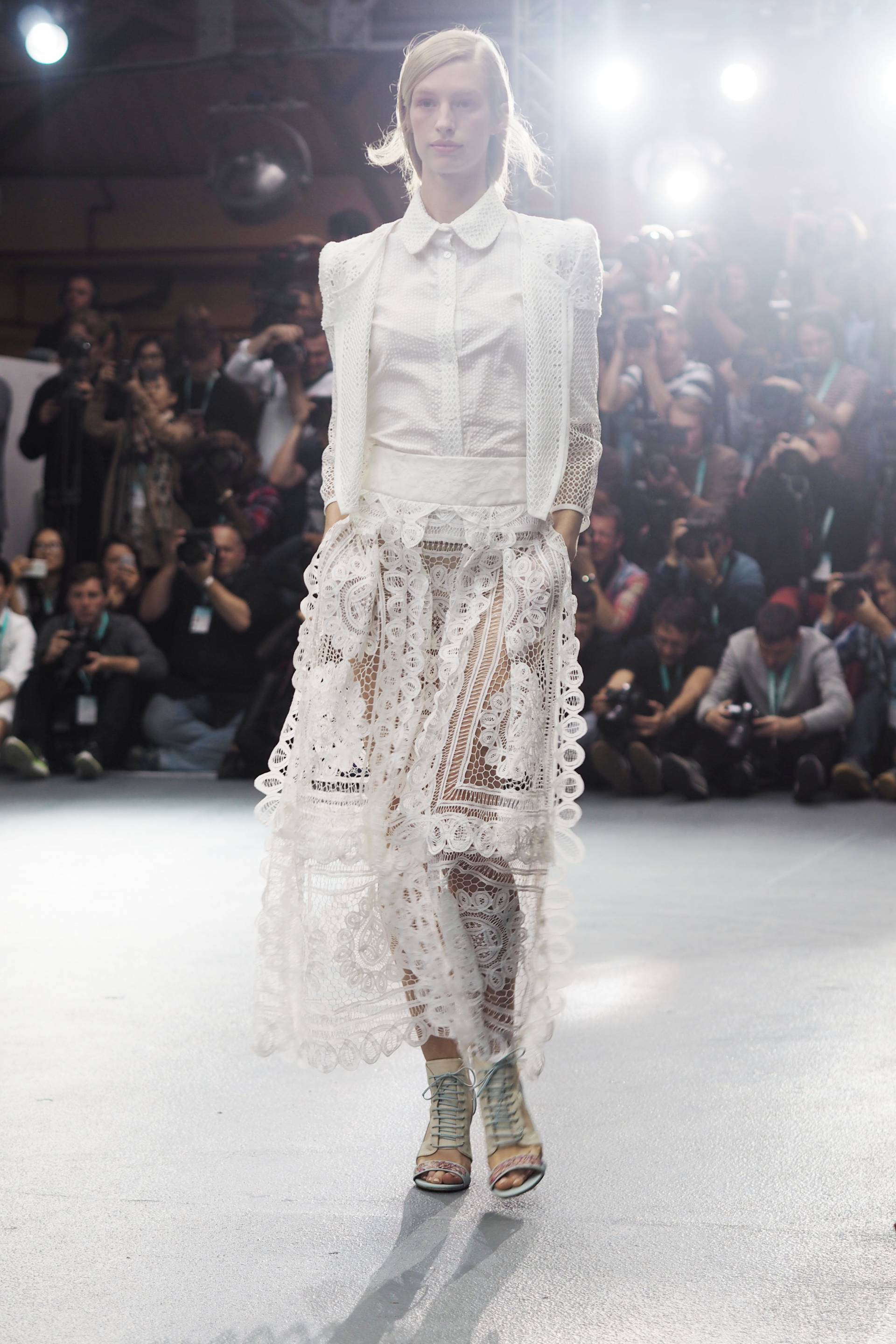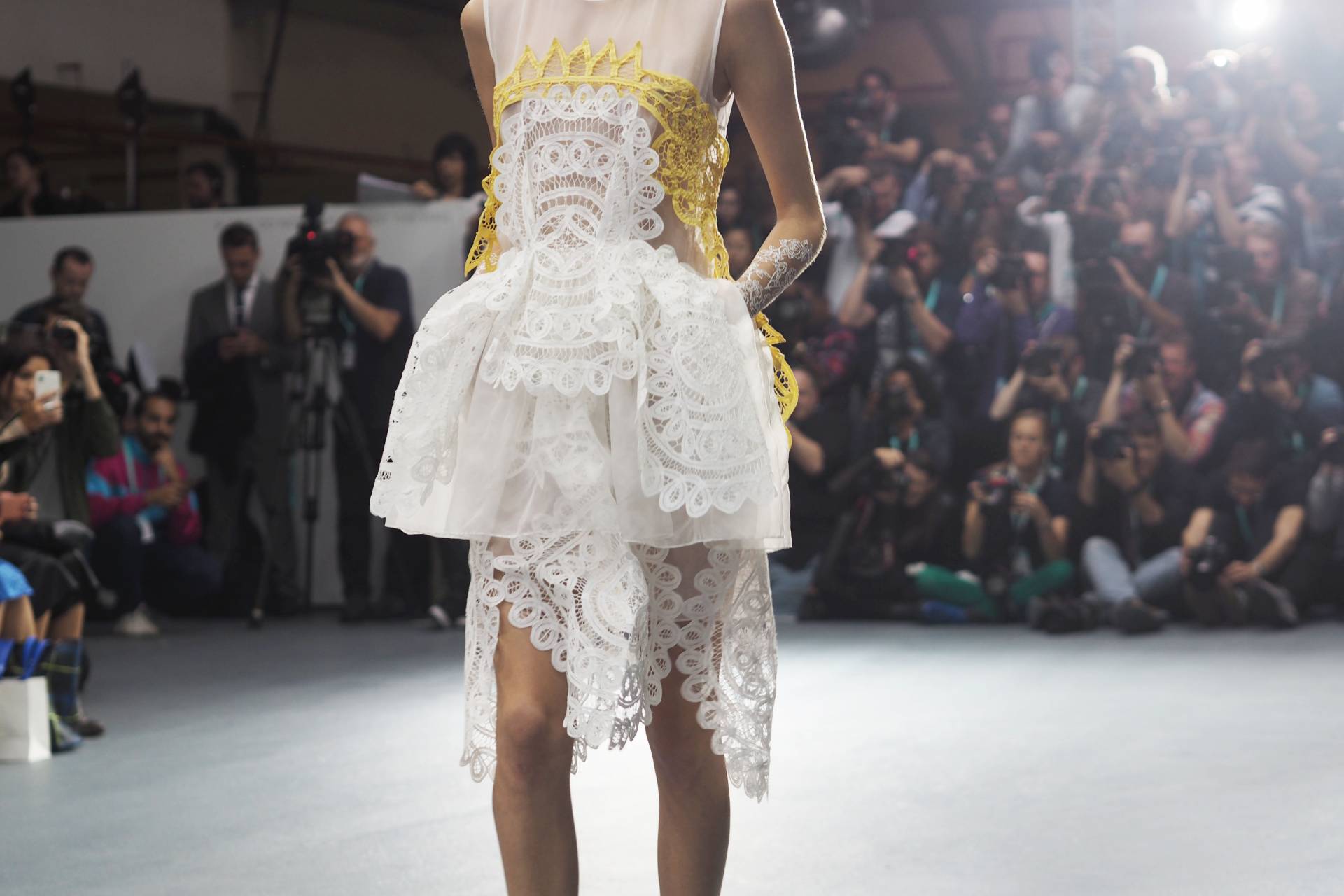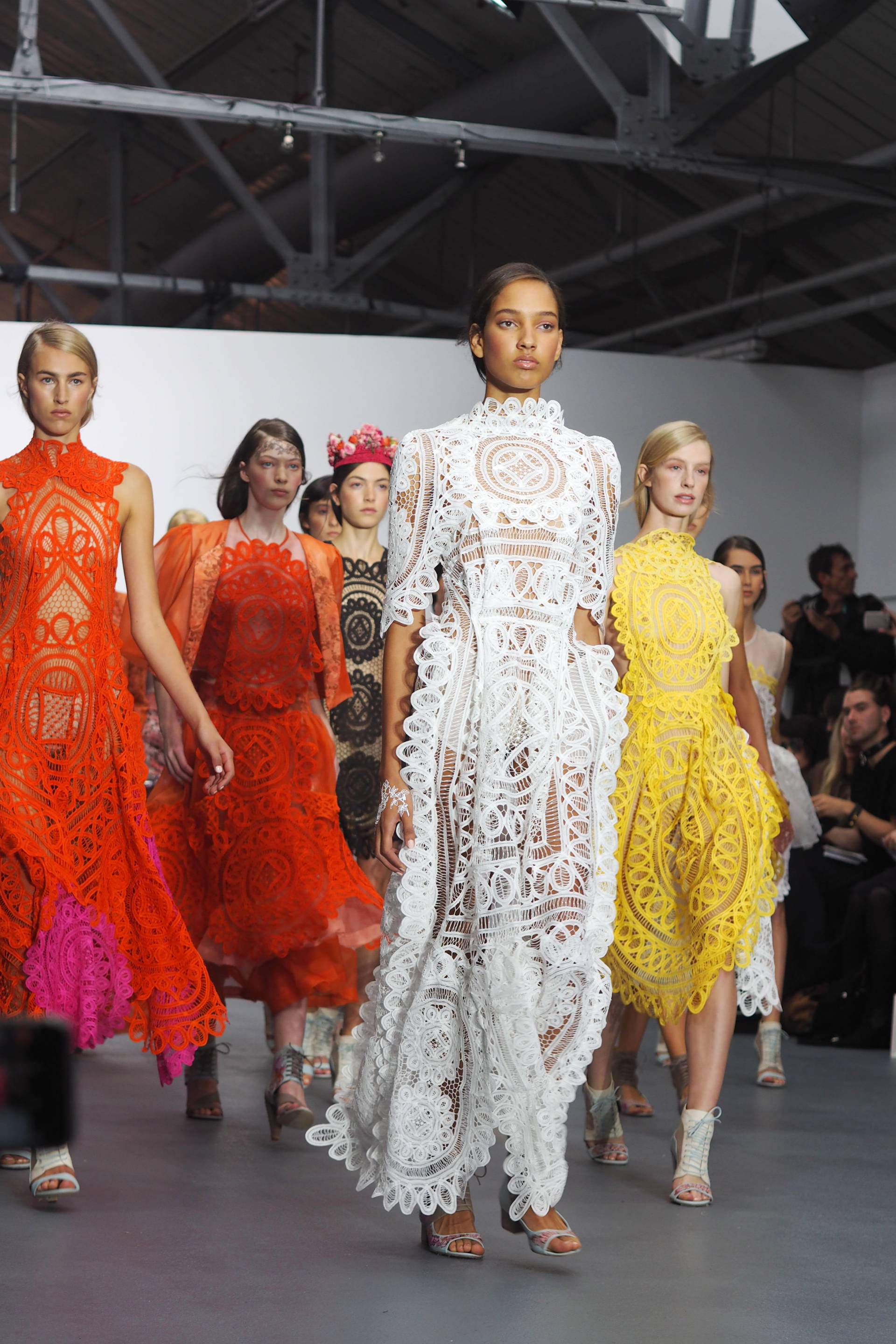 Print and Paint by Jean Pierre Braganza
The Spring Summer 2016 collection from Jean Pierre Braganza was led by colour and print. Royal blue silks finished with a watercolour red and yellow print, that seemed to form the colour way for this entire collection. With half of the collection mixing black and white in bold colour blocks, the watercolour red, yellows and blues was a contrast from a geometric black, red and white crosshare print, but somehow they sat together as a body of printed silk garments. Further asymmetric dresses included the sunflower yellow and cherry red to pull the colours through the collection and to consolidate the designers colour choices for the summer seasons. I absolutely cannot wait to wear one of these prints next summer; just tell me where I can get my hands on one!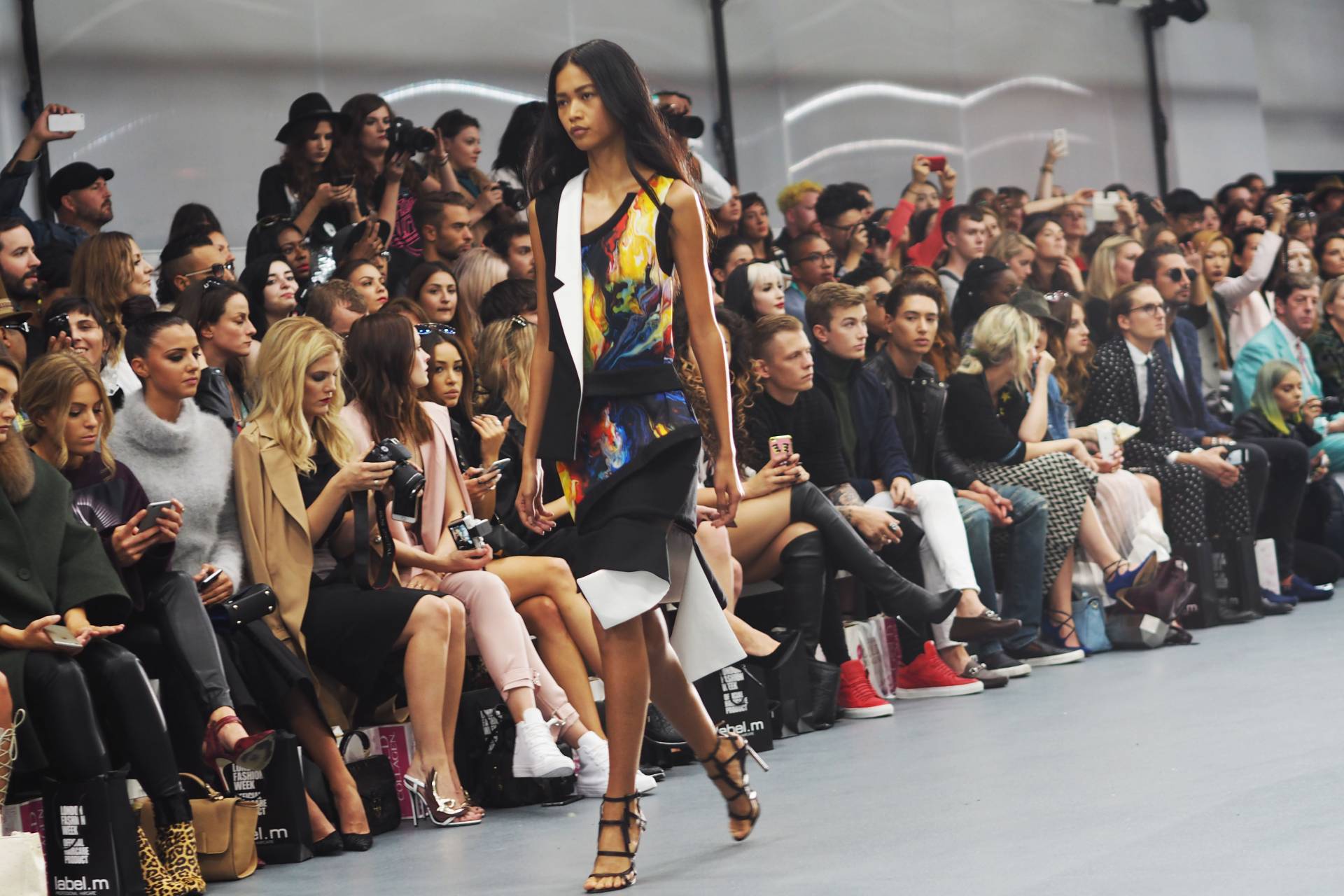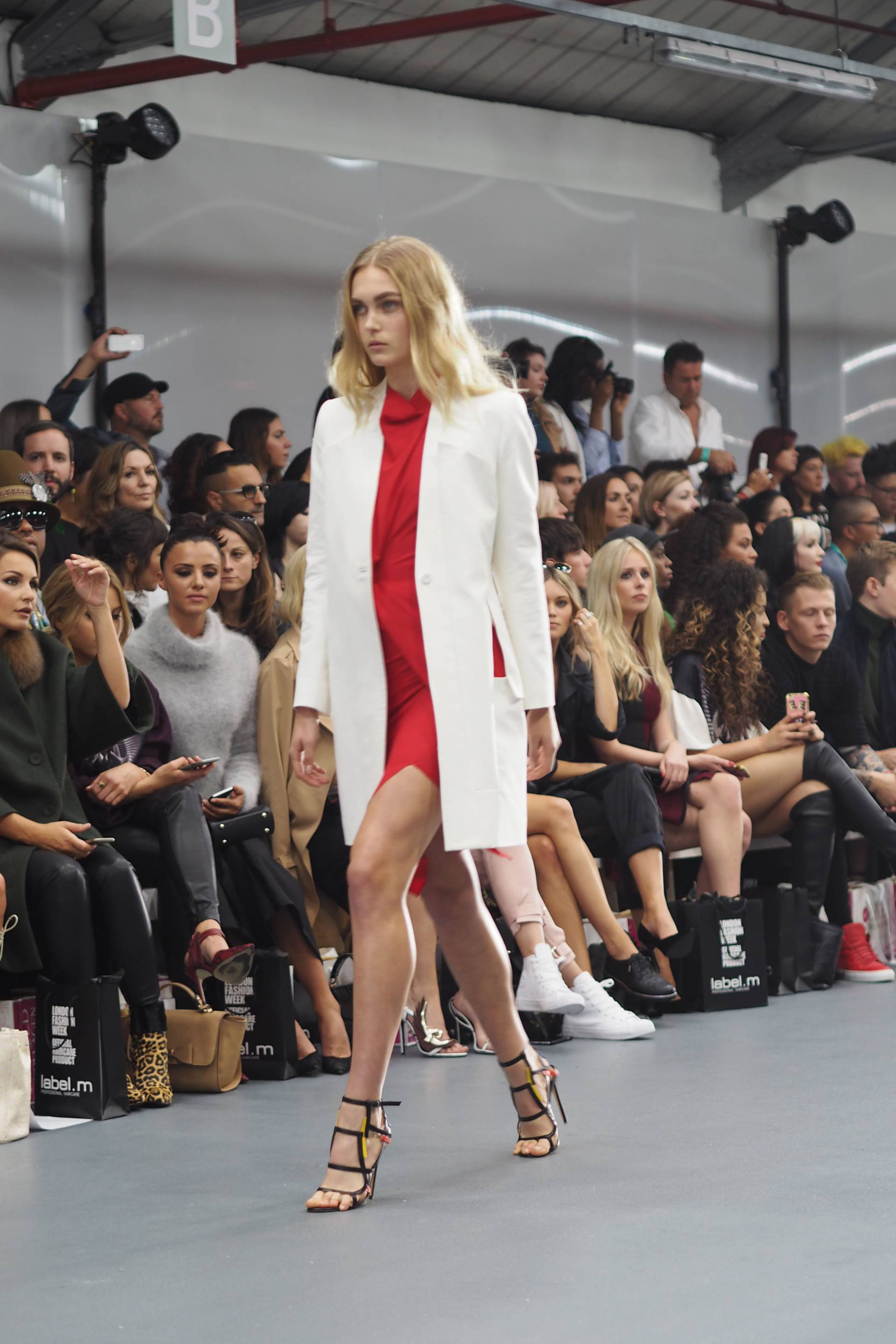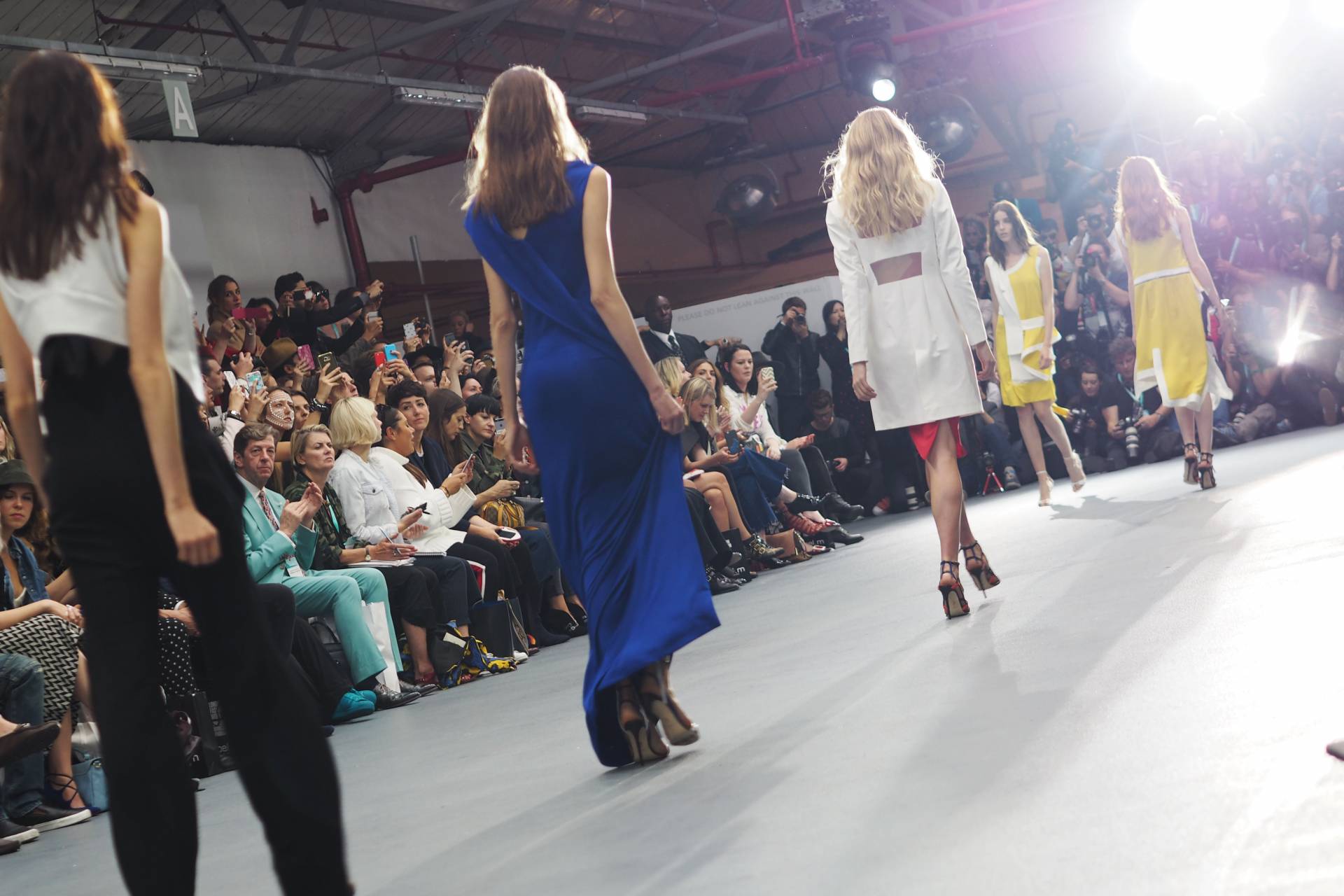 More daily coverage is on its way tomorrow and for the rest of the week, so please be sure to let me know in the comments if you enjoyed the post and any other feedback! Which designers are you most looking forward to reading about this season?
Sign up here for a weekly catch up of everything Inthefrow