Perfume Cabinet
Scent Dressing for the Weather
Honestly, my perfume cabinet is overflowing. I am a committed fragrance hoarder, being too scared and loyal to dismiss scents that I have worn and adored for years. And thus, my collection has grown and grown and my love of fragrance only continues. The scent market is absolutely huge, not just from the luxury fashion houses and scent connoisseurs at Chanel, Hermes and Dior, but from so many emerging talents, celebrity fragrances and brand extensions into complimentary fragrances.
It is not yet Winter, and I feel that Autumn can forgive us wearing lighter and brighter fragrances for just a few months extra. Whilst the really summery fragrances might sit in the back of your collection for a few months, there are a few newbies to my collection that I feel are going to be my go-to transitional perfumes.
In truth, celebrity fragrances always filled me with doubt, even before lifting the bottle from the counter. I never trusted in the logistics and skill that went into celebrity fragrances, when they were being churned out every few weeks from one celeb to the next. Yet, I hold up my hands and say that there have been a few celebrity fragrances that have actually surprised me, and thus, I have certainly eaten my words. The Cheryl Storm Flower being one of the few.
The bottle is beautiful, elegant and a statement bottle for your cabinet. But even better is the scent inside, that reminds me of scent you would find from a luxury fashion house perfume. Notes of mandarin and nectarine that are covered by peach blossom and freesia, with vanilla, sandalwood and white musk to the base for a warm and sensual scent. Nothing too sweet or in fact too fruity, but a wonderful mixture of the two that creates such a hypnotic blend. I am smitten with this fragrance and I think its definitely one to try!
As much as I switch up my summer wardrobe to autumnal pieces when it reaches the cooler months, I also tend to mix up my fragrance go-tos. Some very floral fragrances aren't quite as perfect for when you're head to toe in snoods, woollen socks and knitwear. And whilst there are some perfumes that are fantastic enough to be worn all year round, others are not so versatile. Yet, after discovering the new Anja Rubik fragrance, I have found a new transitional fragrance.
This is a smokey, woody and bold scent that is entirely unique in my collection. Woody amber notes are blended with white lily, green tea and pink peppercorn, so whilst there is this almost smokey mysterious side to the perfume, there is a brightness from the lily that offers a sexy, feminine edge. It is an enchanting fragrance and one that I cannot wait to wear with a little black dress and killer heels for a date night.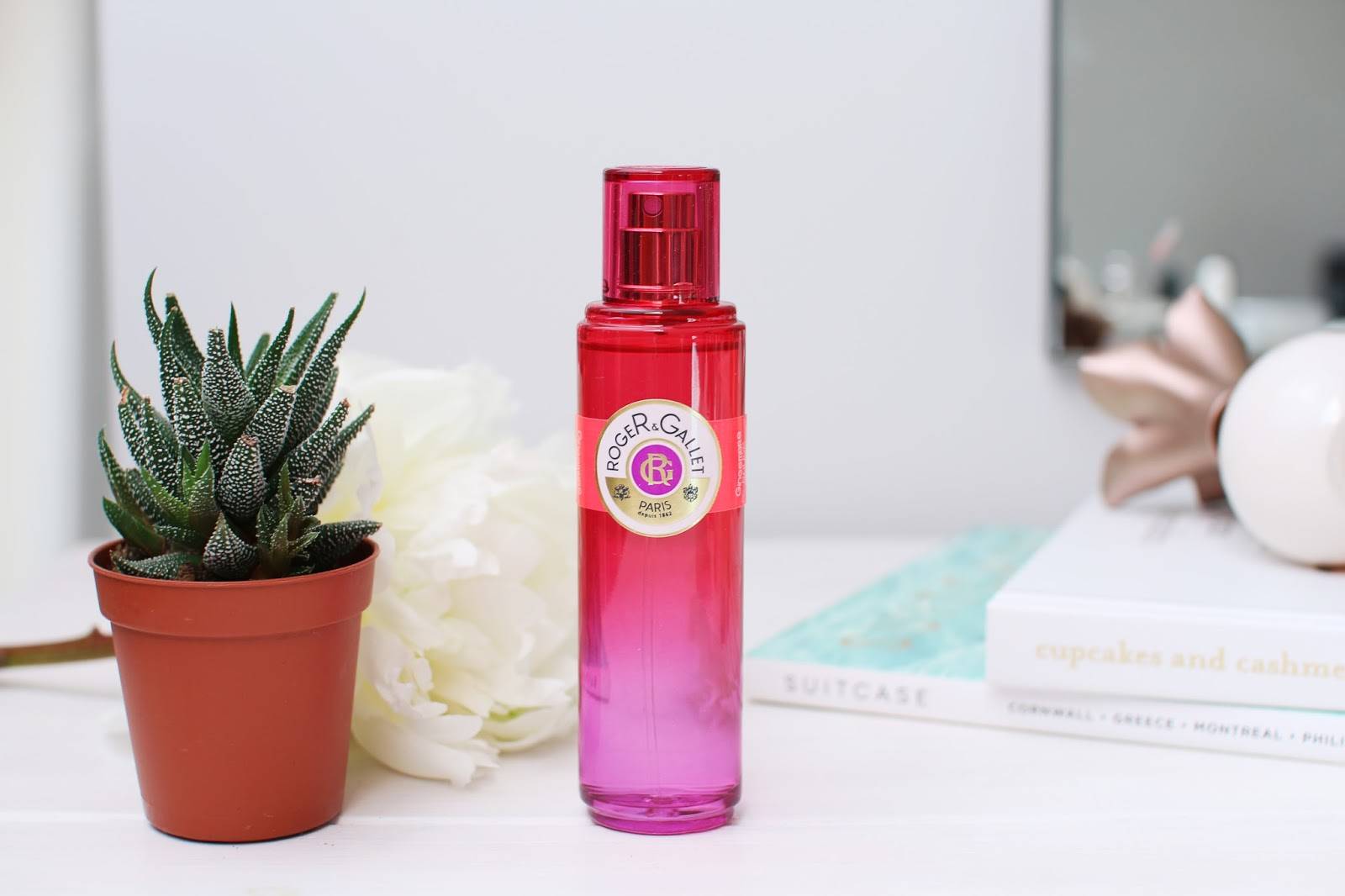 Roger & Gallet Gingembre Rouge
The most vibrant of the bunch, the Roger & Gallet fragrant water spray reminds me of a mojito cocktail with an edge. There are spicy notes from the ginger complemented by mandarin and pomegranate which add the fruity base. Lychee, ginger flower and crystallised ginger are all apparent  and although this sounds like you should be smelling like a ginger biscuit, it is actually far from it. The fruity notes take over with the lychee being quite prominent, which I personally love. Plus, the tiny size of the 30ml bottle is a fantastic shape and size to slip into your clutch.
I think for an autumnal scent, this ticks all of the right boxes. A mixture of warmth and light, spice and fruit that would be uplifting as a daywear fragrance.
Eccentric Molecules – Molecule 1
If you're a long time reader of Inthefrow, you will have seen this scent featured previously. I have been a loyal fan of this fragrance for years, after being introduced to it by a male family member. As a unisex scent, there is a criteria it needs to satisfy, being neither too feminine nor too masculine, and having notes that appeal to the majority, whether male or female. And as you can imagine, that is a rather large feat.
Yet Molecule 1 is a fragrance that blows me away every time. Every time I wear it, I receive a new compliment, as it truly lingers on the skin with this mysterious essence. It incorporates just one single ingredient, known as Iso E Super; a chemical that adapts to the unique wearer, and thus everyone smells slightly different when they wear it. But the underlying fragrance is unmistakeable. So many times I have noticed this scent on strangers and passers by, and I remember just how intoxicating it can be. It is the most unique scent on the market and will truly magnetise you to the wearer.
I picked up this particular bottle from the Sue Parkinson store, which is one not to be missed. A luxury online department store that sells beauty, fashion and homewear from the best brands in the business. Forgive me if you lose the next few hours on the store.
So, what is your Autumnal fragrance going to be?!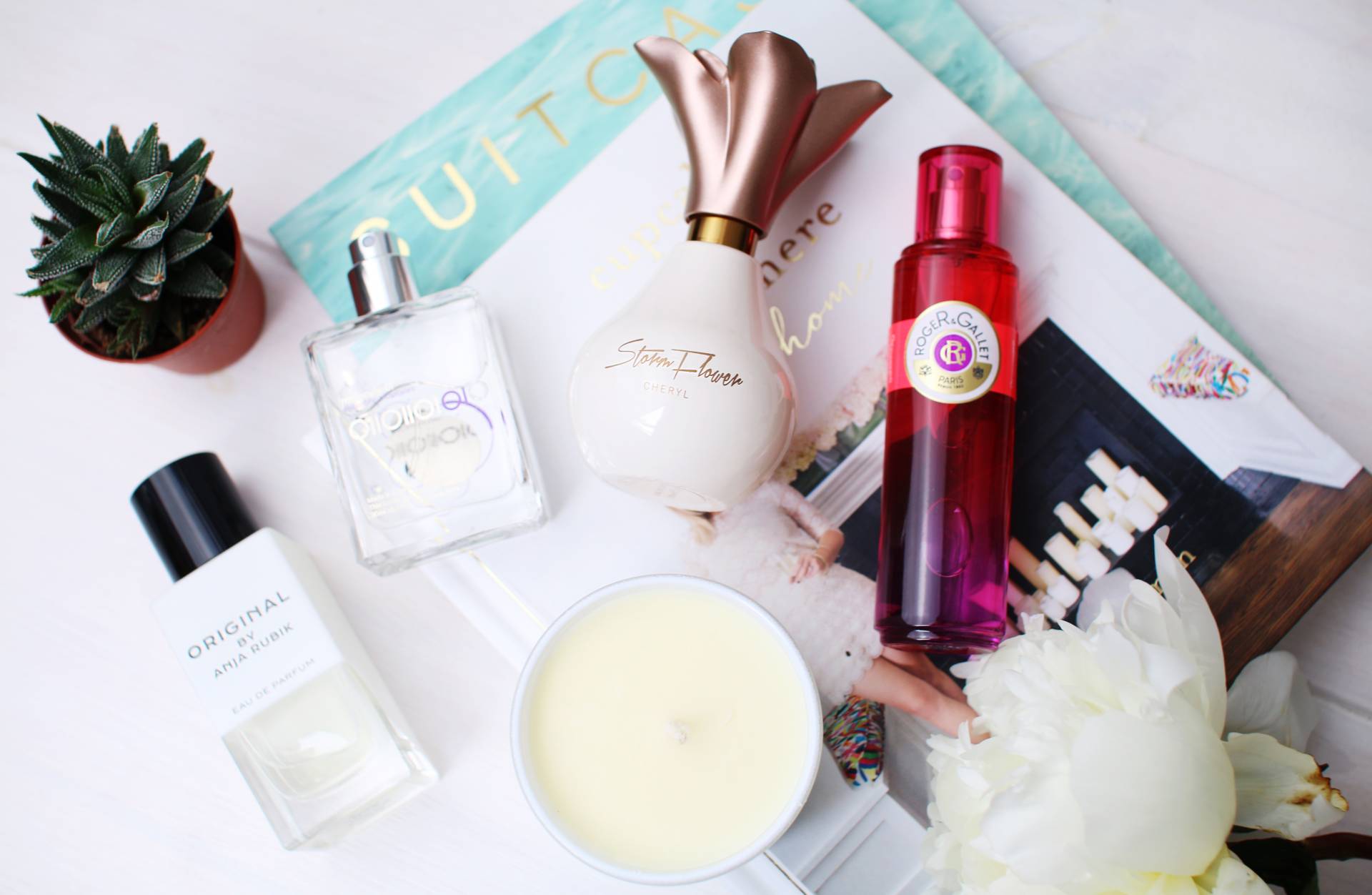 Sign up here for a weekly catch up of everything Inthefrow