London, UK
Burberry Spring/Summer 2016
I think if you asked any fashion journalist about their key aspirations for London Fashion Week, they would name Burberry as top of their list. It is an icon in British Fashion, one of the most recognisable brands in the industry and a name that represents sophistication, heritage and luxury.
I remember when I was around the age of 14, buying a Burberry neck scarf to wear in my hair, and the excitement it gave me to wear a garment from such an aspirational fashion house. Years later, at the age of 26, I bought my first Burberry trench coat and again I felt so inspired that I had entered into a group of people who truly appreciated luxury, classic style.
This year, to be invited along to the Burberry Prorsum Womenswear show for Spring/Summer 2016 was the highlight of my London Fashion Week career. I have attended so many incredible shows over the years that I have been fashion writing, but this was the show that I had dreamed of attending. That golden ticket to get you into the most highly anticipated show of London Fashion Week, and I was holding one between my fingertips.
The Honest British Girl by Wendy Rowe
To be invited backstage for the Burberry event was a beauty writer's dream. As my interests and writing span across beauty and fashion topics, it means that I am able to combine the two regularly, especially when it comes to the coverage of Fashion Week shows. To be invited to watch the makeup application, up close, and to hear the artist's inspirations and thought processes behind their concept, is a really interesting and inspiring experience.
Wendy Rowe is the Artistic Consultant for Burberry Beauty and having met her recently at a Burberry Beauty product launch, I was looking forward to listening to her ideas and concept for the show.
She told us that it was all about the lip. Incorporating Burberry's iconic Oxblood shade, she spoke of her inspiration being "honest" make-up, for the confident, British girl. The lady who reaches into her backpack and pulls out a dark red lipstick and applies it in her own way. It is wearable, not entirely perfect, soft around the edges, refined but not precise. The way that every normal woman would wear it. The dark lip just provides the "embellishment for the face."
Wendy described the skin as gorgeous. Lightly covered and perfected but natural. Lightly sculpted cheeks with the new Burberry sculpting pen and sheer concealer underneath the eyes to lighten any marks or darkness. Stone Effortless Kohl was added to the waterline with no mascara or dark liners. Everything was light and fresh with a bold Oxblood lip.
Make-up for the normal, honest, British girl.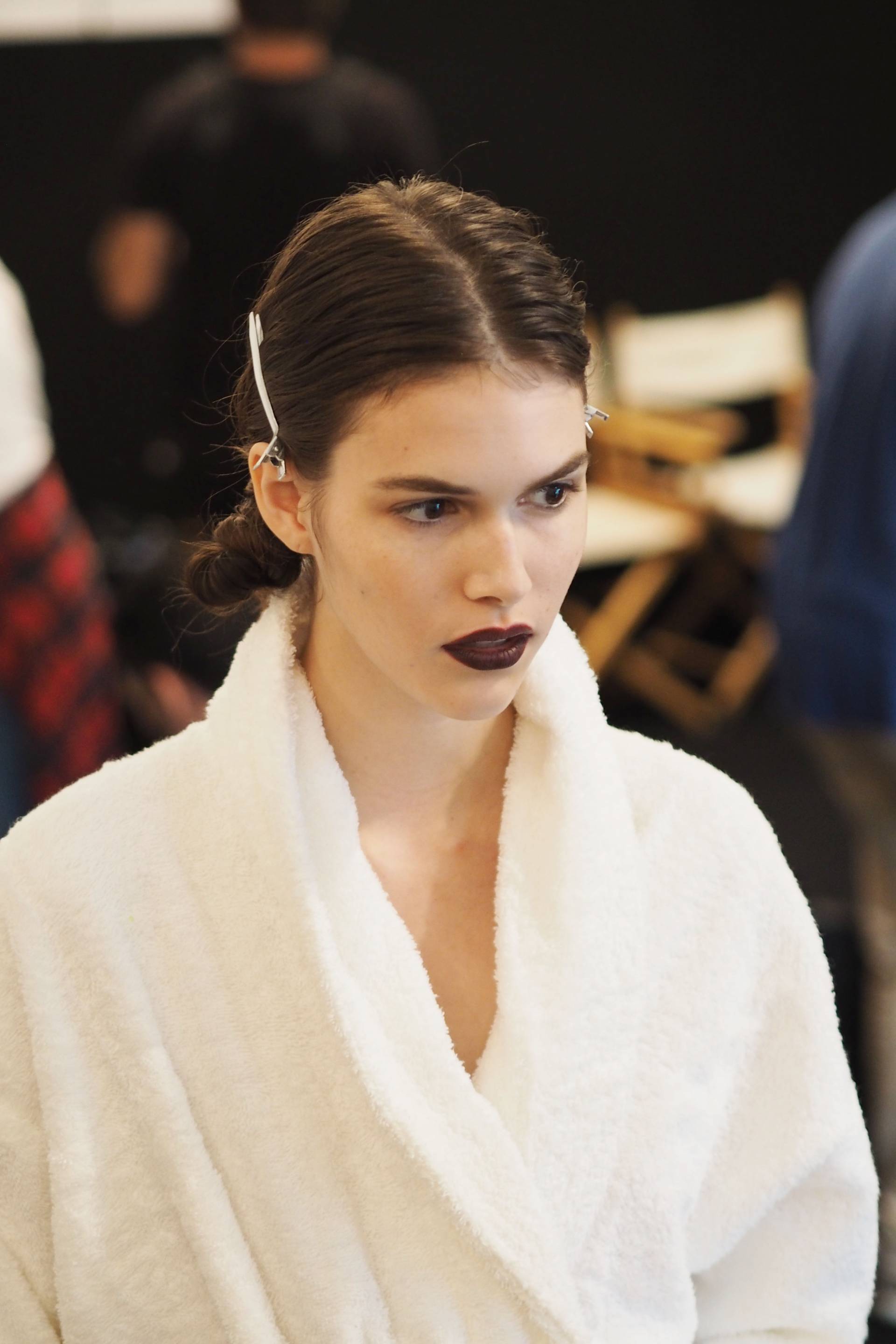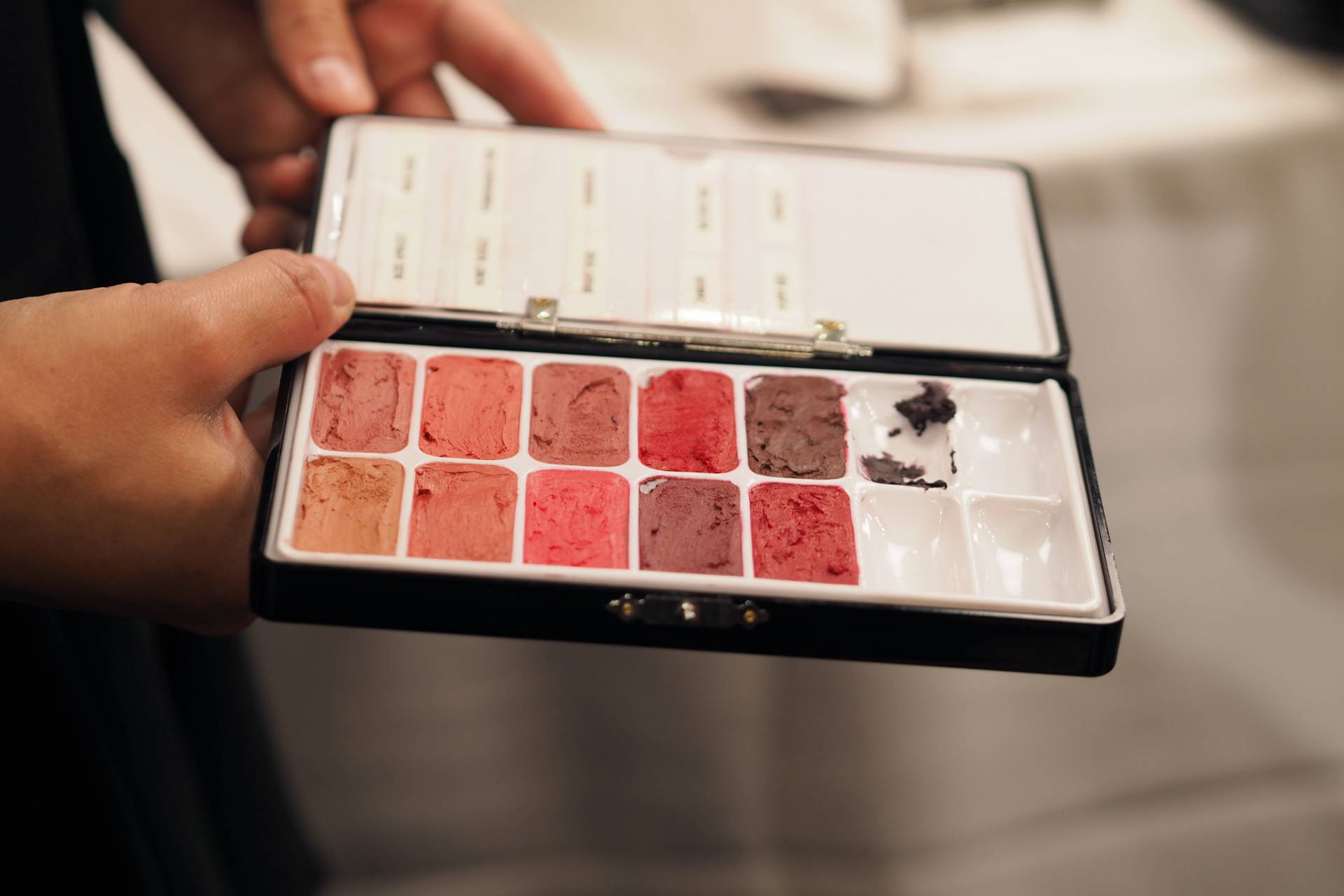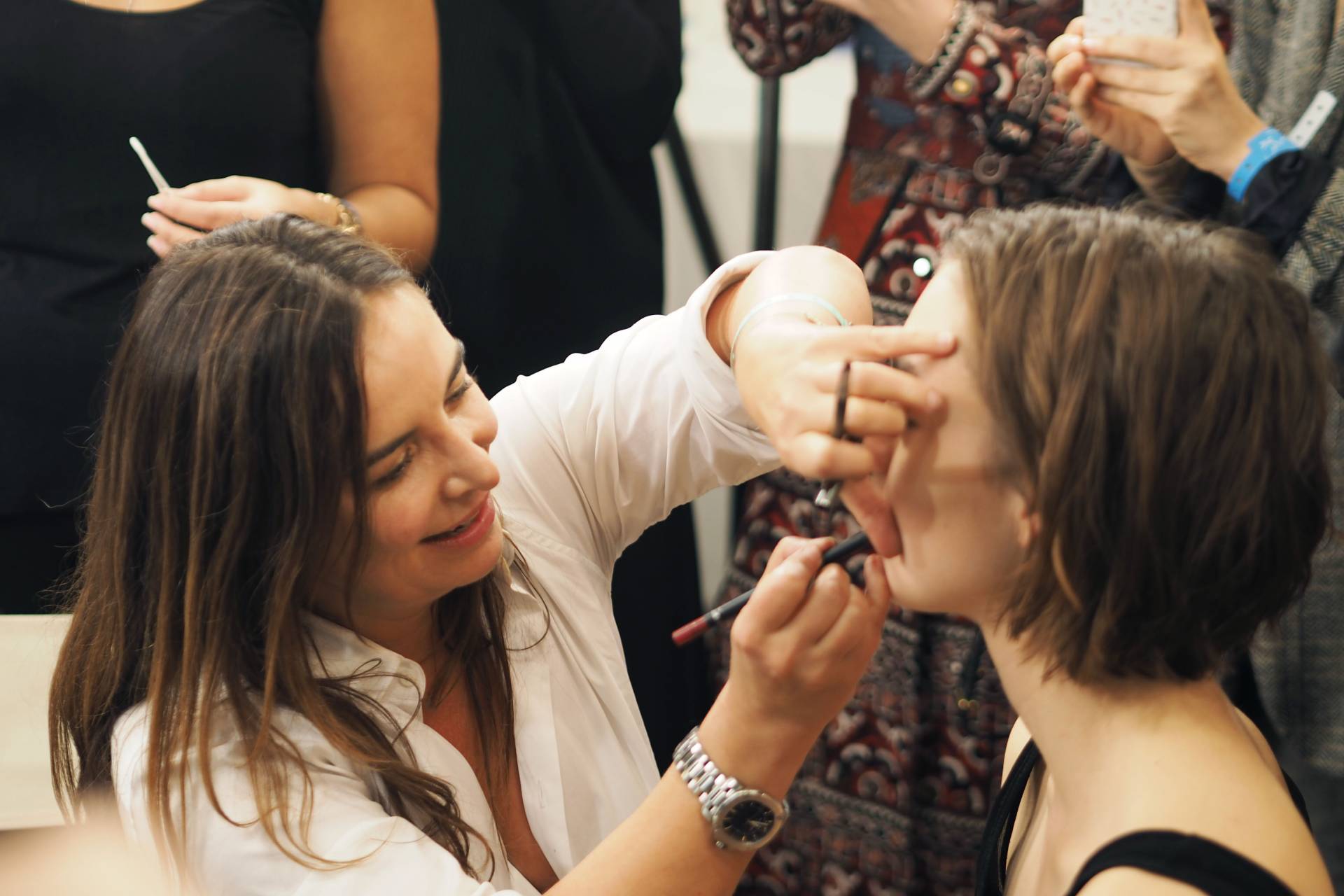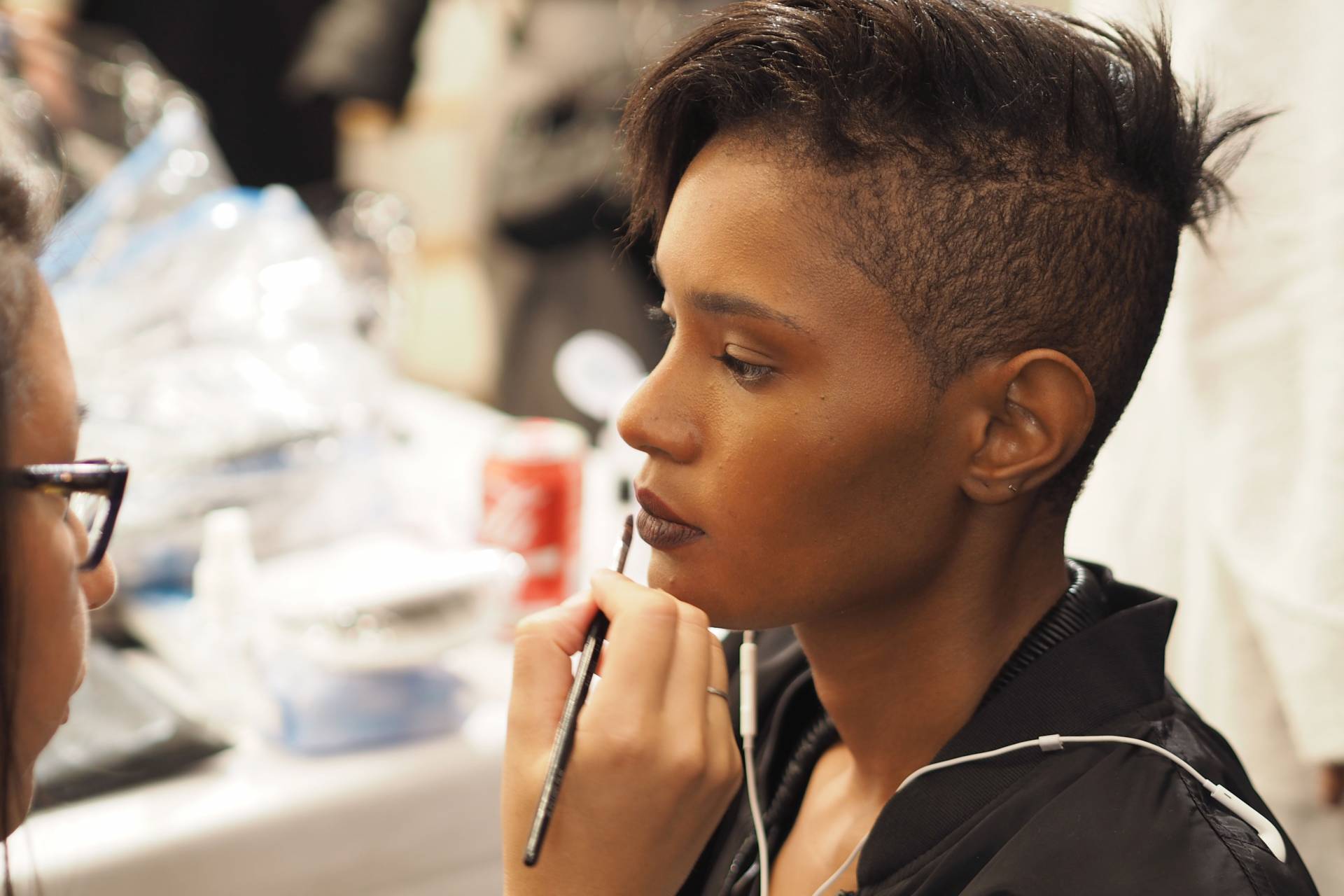 Function Regalia by Christopher Bailey
Incorporating Burberry's signature colourways of black, cream and beige, there were small injections of colour placed sporadically throughout the catwalk; pastel shades of lemon, green and rose. A plunge neck, rose pink mini dress with intricate lace and beadwork caught my attention and will surely be a sell-out garment for next spring. Lattice cut out ankle boots were another item I couldn't keep my eyes off, with the lattice and mesh work being used throughout the collection within dress necklines, hem details and shoes.
Contrast piping was spotted along the edge of the heels, necklines and jacket edges, as a pop of spring colour amongst a sea of classic neutral tones. With further summer influences being incorporated through large abstract sunflower and poppy prints and textured flower pattern fabrics. Regalia detailing was also noticed through embroidered motifs, metallic piping and crested buttons offered a luxury British finish to the tailored garments.
But the key piece that I think most will remember from this collection, was placed on the backs of the majority of the Burberry models. The Nylon and Leather Rucksack with tan leather details and golden hardware and straps was the introductory piece that brought the collection a functional and wearable theme. As Wendy Rowe had mentioned with the makeup, this collection appeared to be designed for the normal, British girl. The girl who throws her essentials, and her lipstick, into her rucksack for functionality and utility.
A number of these items are already available to purchase, with a wait of 12-18 weeks, further cementing Burberry as a brand that understands the industry, its audience and the future of fashion.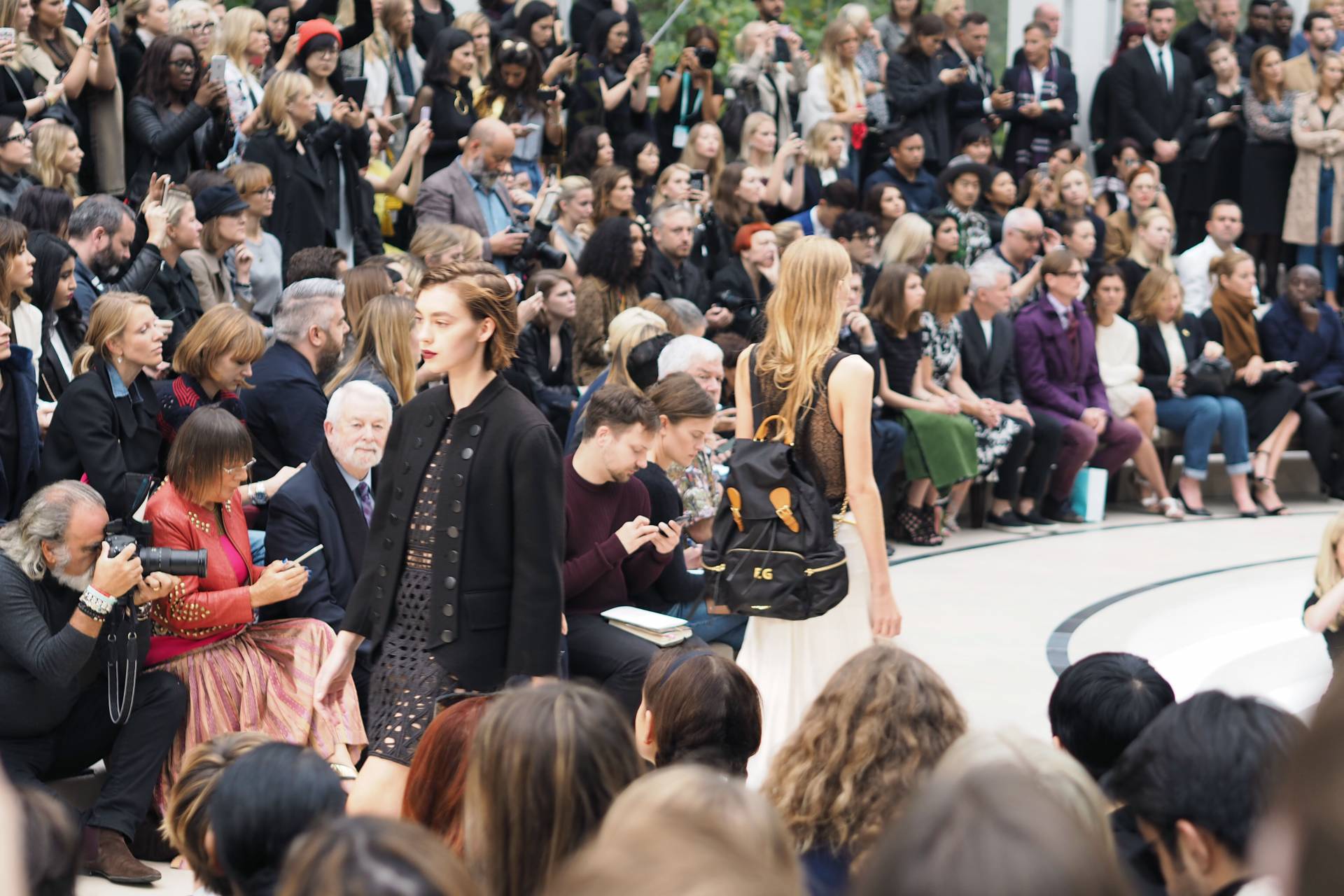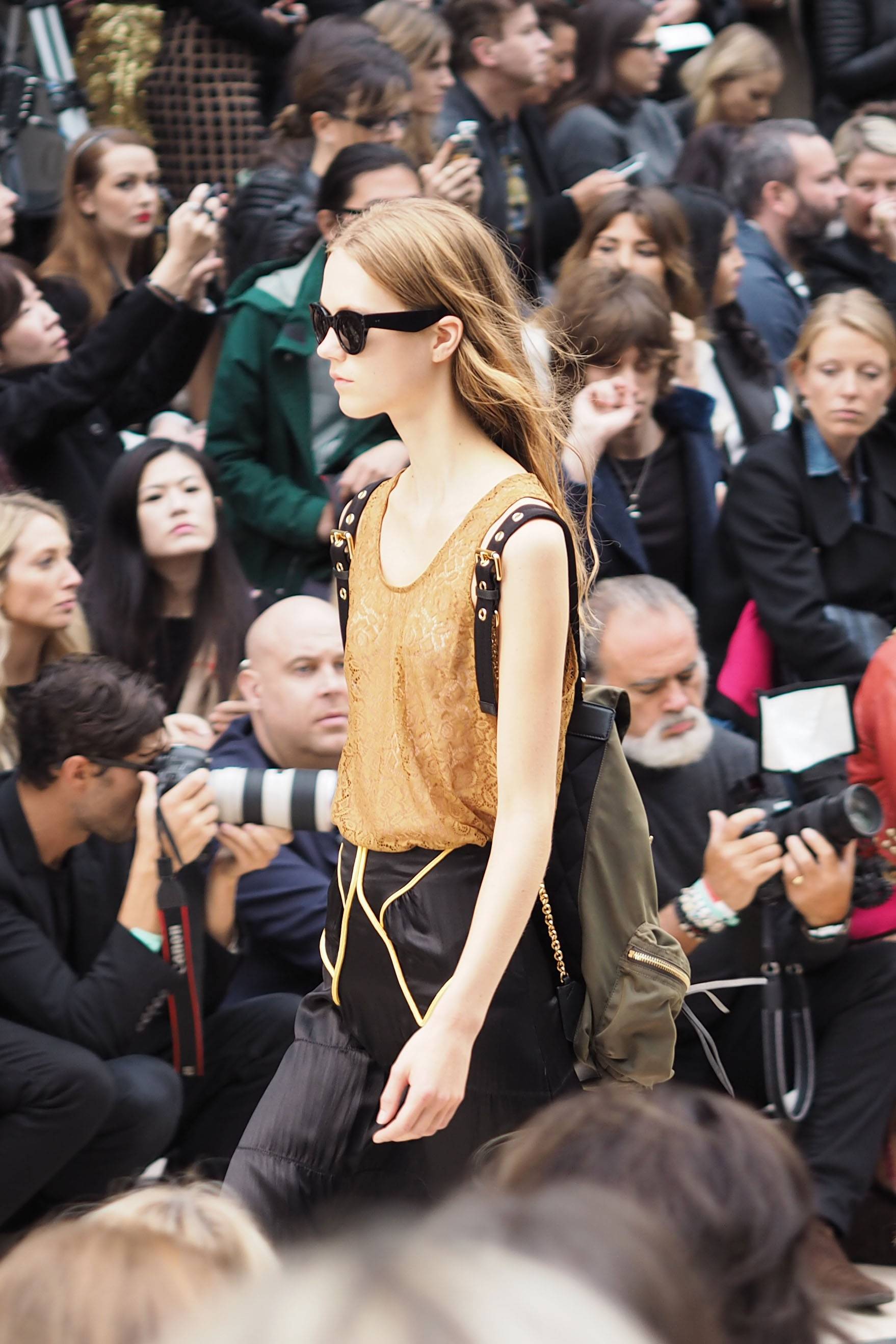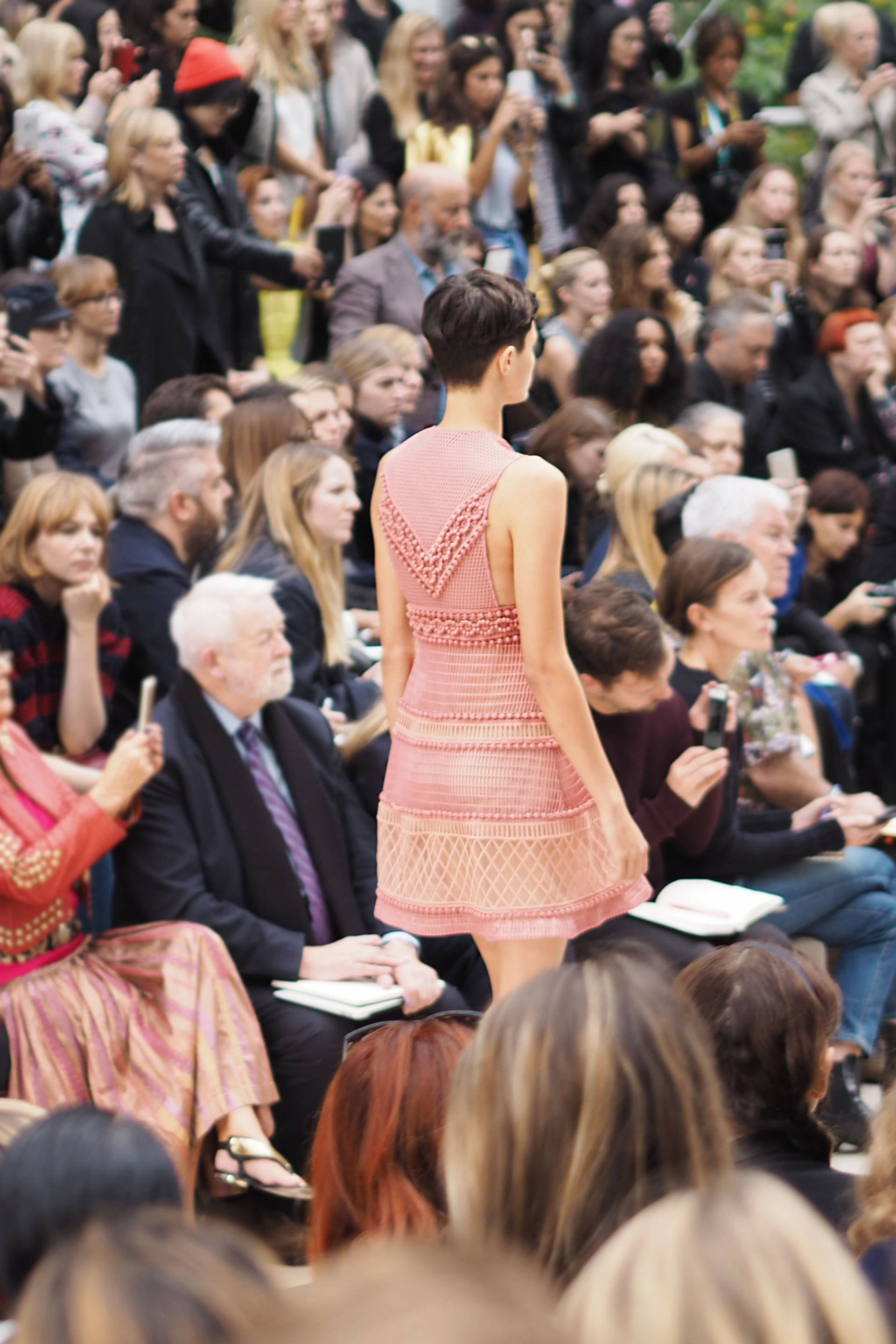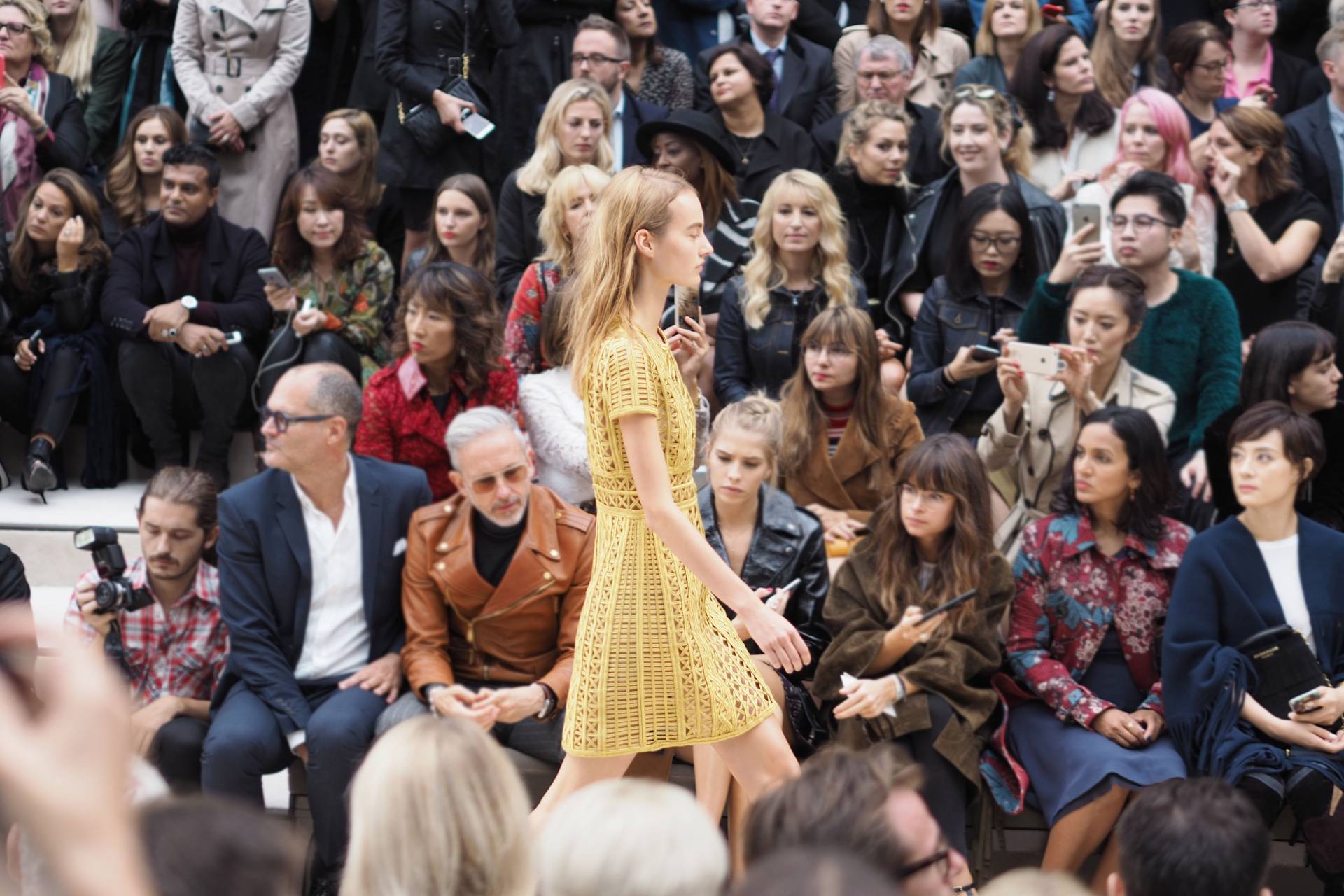 A true highlight and a show to remember. Make sure to catch up with all the rest of my London Fashion Week coverage over on the Fashion Insider area.
What was your favourite piece from the Burberry collection? Are you as tempted by the Rucksack as I am?
Sign up here for a weekly catch up of everything Inthefrow