Ibiza
Sun Worshipper
Big hellos from the beautiful Isle of Ibiza. This trip was unexpected and completely amazing. Me and five of my favourite ladies in the blogging biz, spending a few days in a villa tucked into the Ibiza hillside.
We arrived at the Villa on the Tuesday, early afternoon, and made our way into the three bedroom palace with the biggest balcony you have ever seen. It wrapped right around the villa looking out over a 180 degree view of the lush Ibiza countryside, with an epic valley carved into the terrain to reveal the sea on the horizon. And what do you know, right in front of that was our private pool complete with luxury sun loungers and the blazing hot sun.
Me and the ladies were invited along with Teresa Tarmey, a skincare expert and enthusiast who is soon to open a new beautiful store in Notting Hill. She has looked after so many Celebrity faces and is famous for creating the flawless red carpet skin we are used to seeing. The trip was a fantastic way to get an insight into skin and find out all of the best tips to keeping our skin looking as wonderful as possible…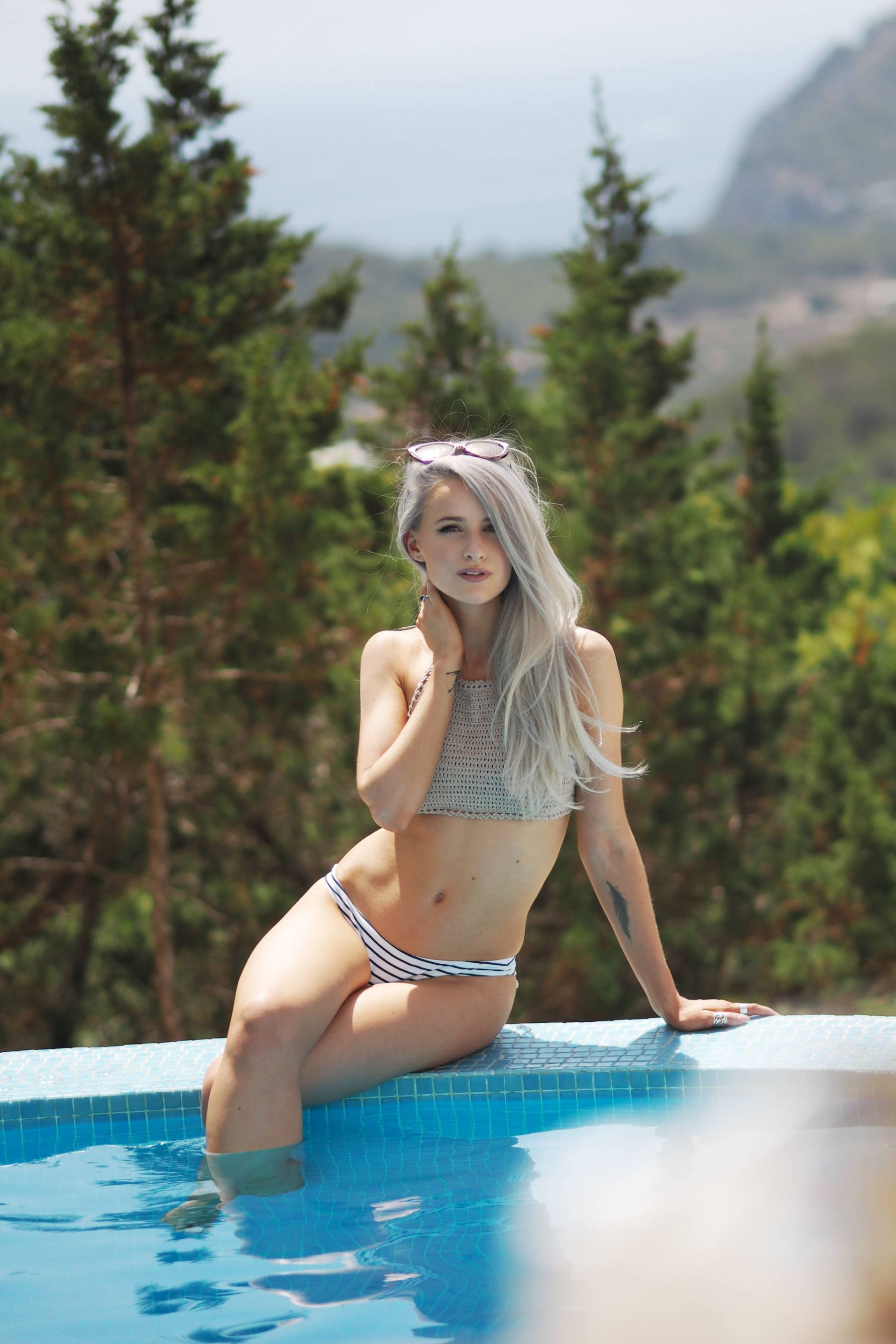 Teresa's Top Tips
We were spending a lot of time in the blazing hot sunshine, and by hot, the sun was seriously on fire this week. Whilst we are all guilty for sometimes sitting in the sun too long, it really can take its toll on the skin and over the years I have really become that lady who prefers to look at the sun from the shade. After a skin consultation with Teresa, she pointed out a number of freckles across my nose and tops of my cheeks, which if I am not careful in future years, may begin to join and cause unwanted pigmentation issues. But it's not just our face we need to look after, as all of the body is prone to not only wrinkles, but harmful diseases. So I wanted to offer up some of Teresa's expert top tips that she gave me whilst I was being treated to one of her wonderful facials.
1. Keep your skin cleansed, exfoliated and clean. Pampering the skin using mask, such as the Charlotte Tilbury Goddess Skin Clay Mask will really help to moisturise and soften the skin, whilst Cleansing brushes such as the Clarisonic, which Teresa recommends, will help to clear away dirt and massage the skin at the end of the day. Clarisonic have also just released the Smart Profile brush for face and body, that you can buy here,  which is perfect for cleansing and brushing the body before fake tan!
2. When your skin is cleansed and exfoliated, using a self tanner is far safer than sitting in the sun and frying your skin for it to bronze. So many people, do not realise how damaging the sun is for their face, especially younger girls who are desperate for a tan, when in 20 years time they will be wishing they had slapped on the fake tan and a much higher SPF on their poor facial skin. I would highly recommend St Tropez 1 Hr Express and the Dior Self Tanner Natural Glow for your face.
3. The higher the SPF the better and Teresa recommends Kiehls, especially the Daily UV Defense with SPF50. I always prefer to wear a very high factor 50 on my face, and most days even in London, I wear SPF20 in my moisturiser! The more that you expose your skin to the UV, the more likely you are to gain pigmentation spots, freckles which may become dark spots and wrinkles, not to mention skin cancer.
Now that the skincare tips are out of the way, you and me can both enjoy the sun without a care. SPF applied all over, me and the ladies spent the day by the pool, taking in the view, reminding ourselves several times how grateful we are for every opportunity, and gabbing about stories past and present.
All the while, this is what I wore…
Crop Knit Lvndr
Bikini Top Melissa Odabash
Bikini Bottoms Melissa Odabash
White Wide Brim Hat Melissa Odabash
Sunglasses Jimmy Choo
Lipstick Mac Honey Love
Seriously, that view though!
And of course, constant water in the sun will keep you hydrated when you're continuously sweating. It is so important to just keep drinking throughout the day, and a bit of ice and lemon in there are always a lovely touch.
Sign up here for a weekly catch up of everything Inthefrow