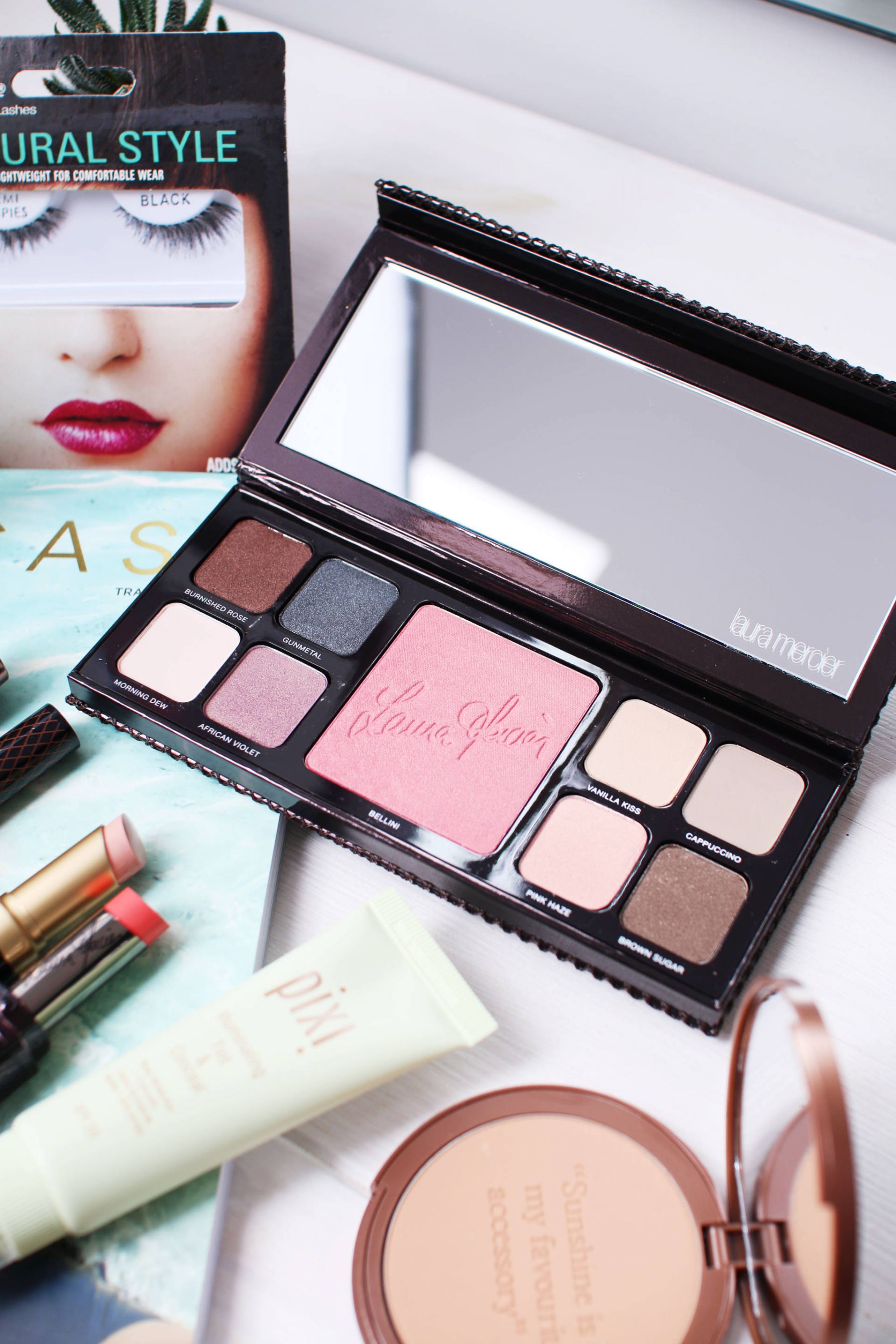 Rodial Skin Tint and Laura Mercier Get the Look
I find the best way to really try out new products, is to experiment using them as a full face, to gather a first impression of every product. Which I loved, which I would integrate into my beauty drawers for the future or which really did not leave me astounded.
Here I try out the gorgeous new Laura Mercier Art of Colour Palette alongside the Rodial Skin Tint+ with added SPF, as well as a number of other products new to the shelves and my beauty drawer.
Here is my verdict on which I loved the most!
The Rodial Skintint+ is a refresh of a current product, with added SPF 20 for days in the sunshine. In the lightest shade Capri, it was a pretty close match for my non-tanned skin and blended easily with a brush and a sponge. The coverage was light, yet buildable to a medium coverage, and although the formula wasn't as yellow toned as I usually prefer, it also wasn't too far on the pink scale either. It sits nicely between the two, covering redness and adding a light layer of product to the skin. My skin still felt and looked like mine, which is part of the purpose of the Skin Tint.
I did enjoy using it, although I have only used it a few times since. It's the sort of product I would wear before the gym or for a day at the beach, rather than an everyday base.
Not only is the packaging super cute on the Bagsy Sunshine Bronzer, it's also a brand I had never come across before now. It reads 'Sunshine is my favourite accessory' across the pan (how quaint), and comes in a thin and compact little casing for travellability. I used the product to contour and bronze up the temples of the face and really liked the subtle and not-too-orange finish.
How enticing is this palette? I haven't seen Laura Mercier create something like this before and it was top of my list of new products to try when I got my hands on it. The Laura Mercier Art of Colour Palette includes a shimmery coral pink blush to the centre, surrounded by eight eyeshadows; three matte and 5 shimmery finishes in wearable tones. For the makeup lover who prefers their richer eyeshadow shades, this is such a beautiful collection and can provide such a variety of alternative looks. I completely fell for the duo-chrome finish of the African Violet shadow mixed with the light matte of Morning Dew to the inner corner of the eye and Cappuccino to the crease.
Pixi Illuminate and Conceal
This is such an unusual product and unlike anything I have tried before. The Pixi Illuminate and Conceal is packed into a large dome applicator, almost like a thick rounded pencil nib, that applies the product directly onto the skin before you blend. The lightest colour is great for my skin tone with quite a high coverage, a thicker consistency and the ability to blend easily into the skin. I was actually really impressed with the way it covered my undereyes whilst adding a fresh and illuminated look.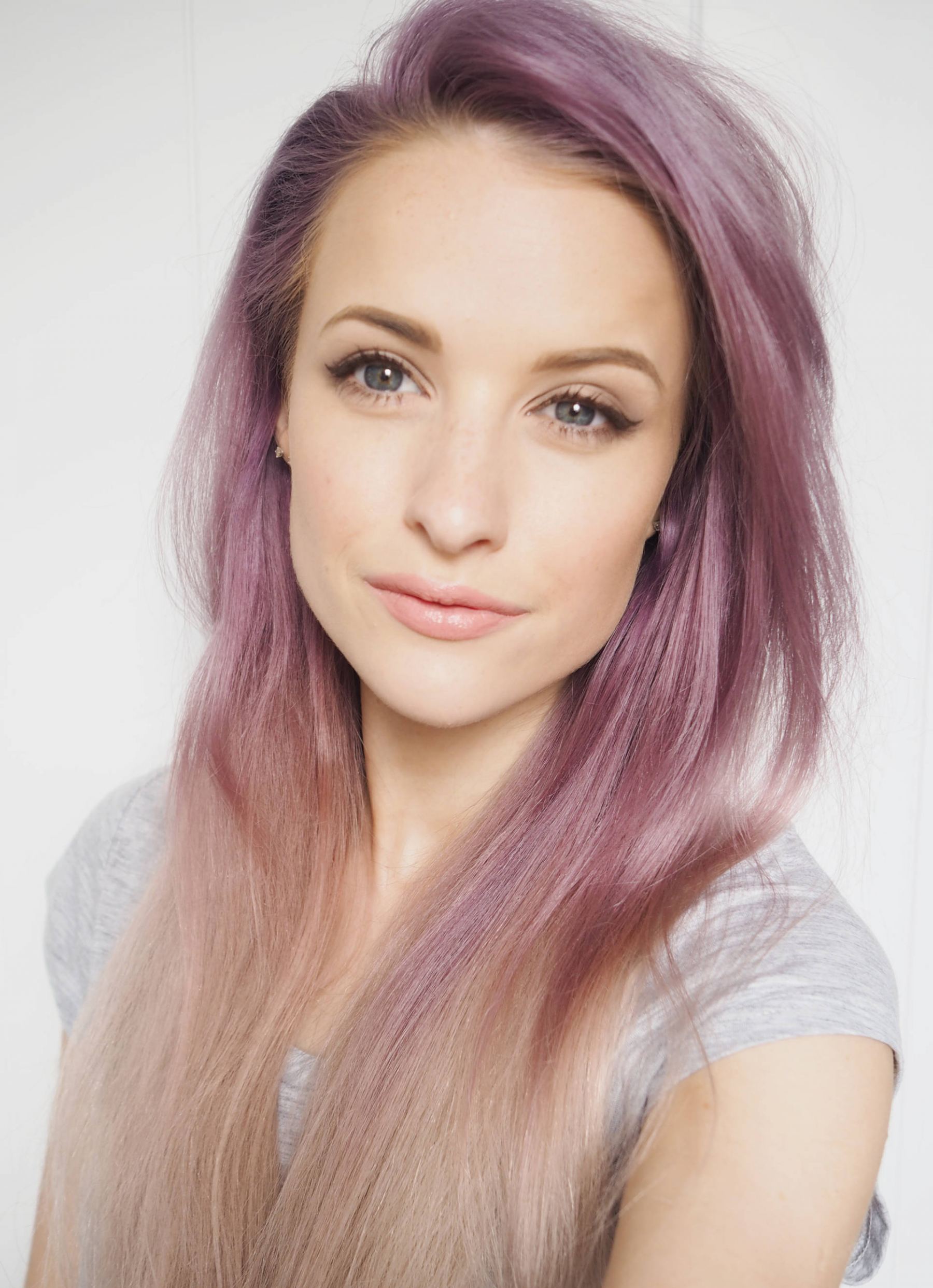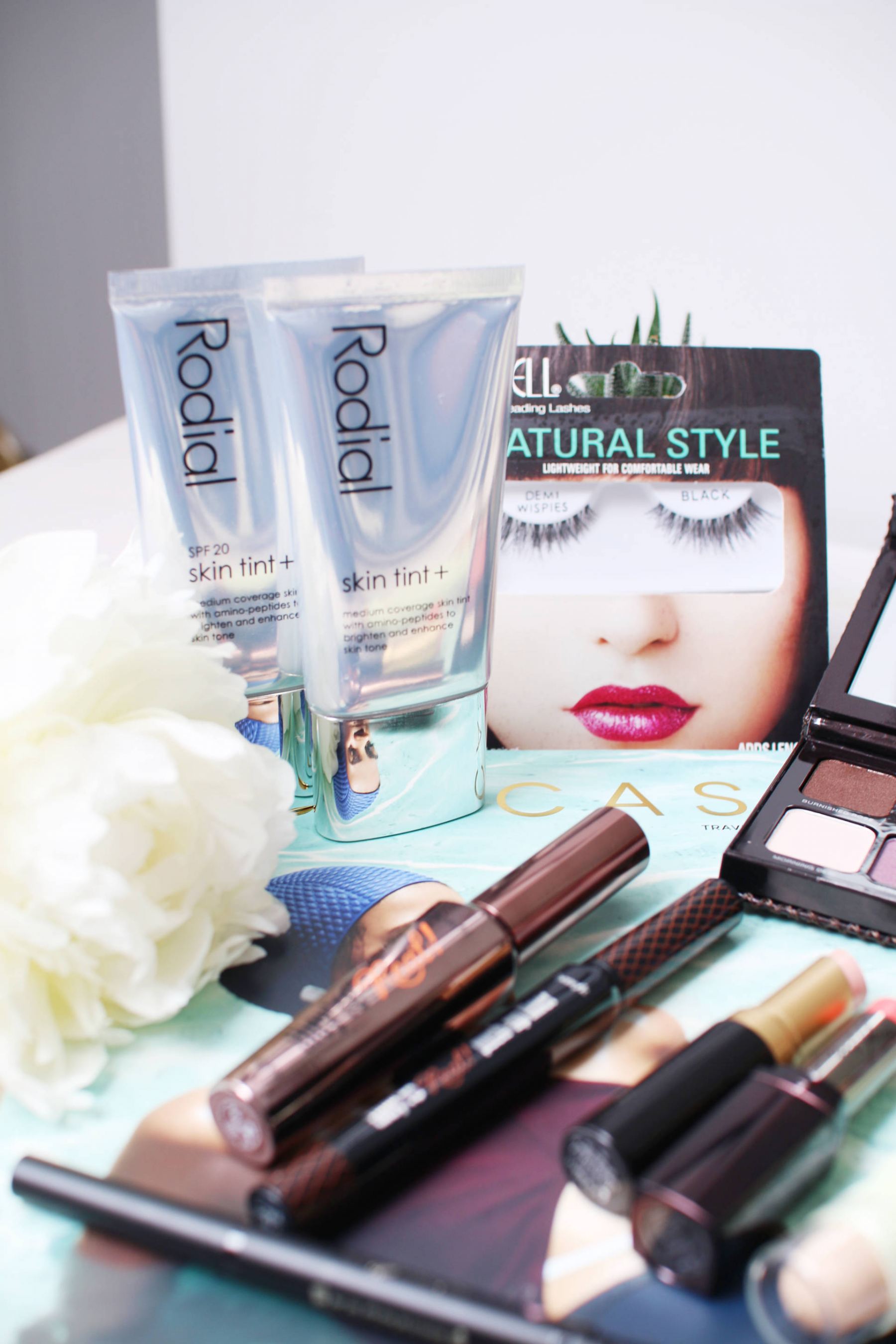 In the images of the full face, I'm wearing the Kevin Aucoin Lipstick, that I mentioned in a recent haul. The nude shade of Evermore is that 'perfect' nude. No pink tint, no beige or honey finish, but that nude pale lip that you often spend a lot of money on lipsticks, trying to find. Here I have layered it over the Miranesse Crazy Coco liner that I haven't stopped drooling over recently, which has provided a shinier and pinker finish to the lipstick blend.
The coral toned lipstick in the additional shots is the new Lip Parfait from Laura Mercier in Creamsicle. My goodness, the formula of these is so wonderful. They are described as colour balms, as their consistency is reminiscent of a hydrating balm mixed with a pigmented lipstick. It coats the lips in such a fantastic coat of colour, a glossy shine and a soft, moisturised finish. I'm smacking my lips together as we speak, and I'm thinking I may need some more shades in this!
So here we have the best selling Benefit Mascara and Eyeliner, in a brown update. Some days you just don't want to go for the harsh black finish, and brown is the perfect way to subtley define the eyes. Benefit They're Real is a great mascara, but still doesn't hold a curl for me. It is stubborn to get off and has a formula comparable to a waterproof mascara, yet it doesn't have the curling power of some of my mascara faves. If you have curly lashes already, chances are you're quite fond on the separating and lengthening effects of They're Real.
The They're Real Eyeliner isn't my favourite though and I found myself using a thin brush to line my eyes after dabbing it into the nib of the liner. I just find that the consistency of the liner product doesn't allow for a smooth line to be drawn, in the way a felt tip would draw. It's just not that easy for liner rookies.
The Ardell lashes are also photographed above, but I didn't get chance to wear them for this look. But rest assured, Ardell are the only lash I wear that you can buy from stores, especially in the Demi Wispies and Demi Pixie styles!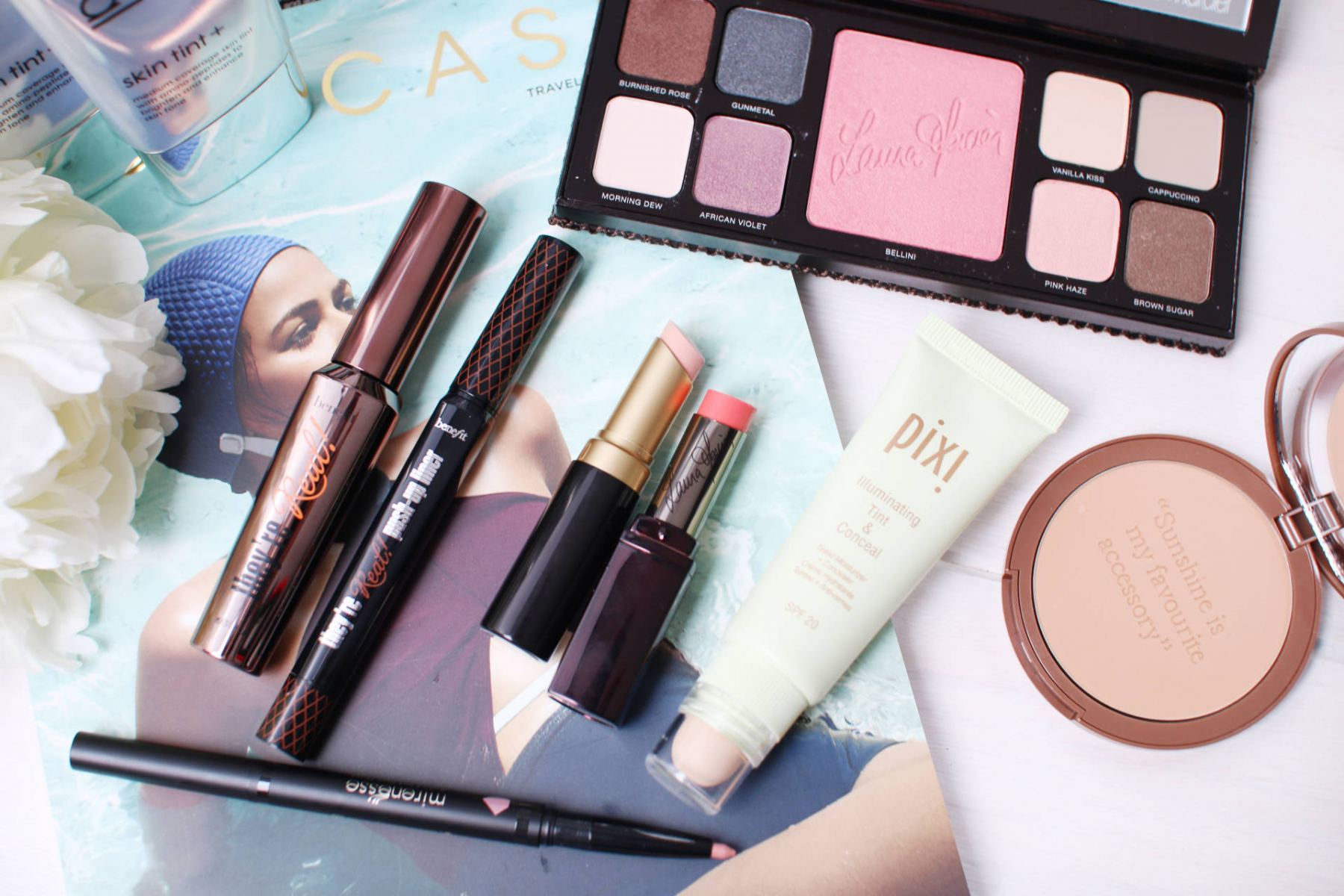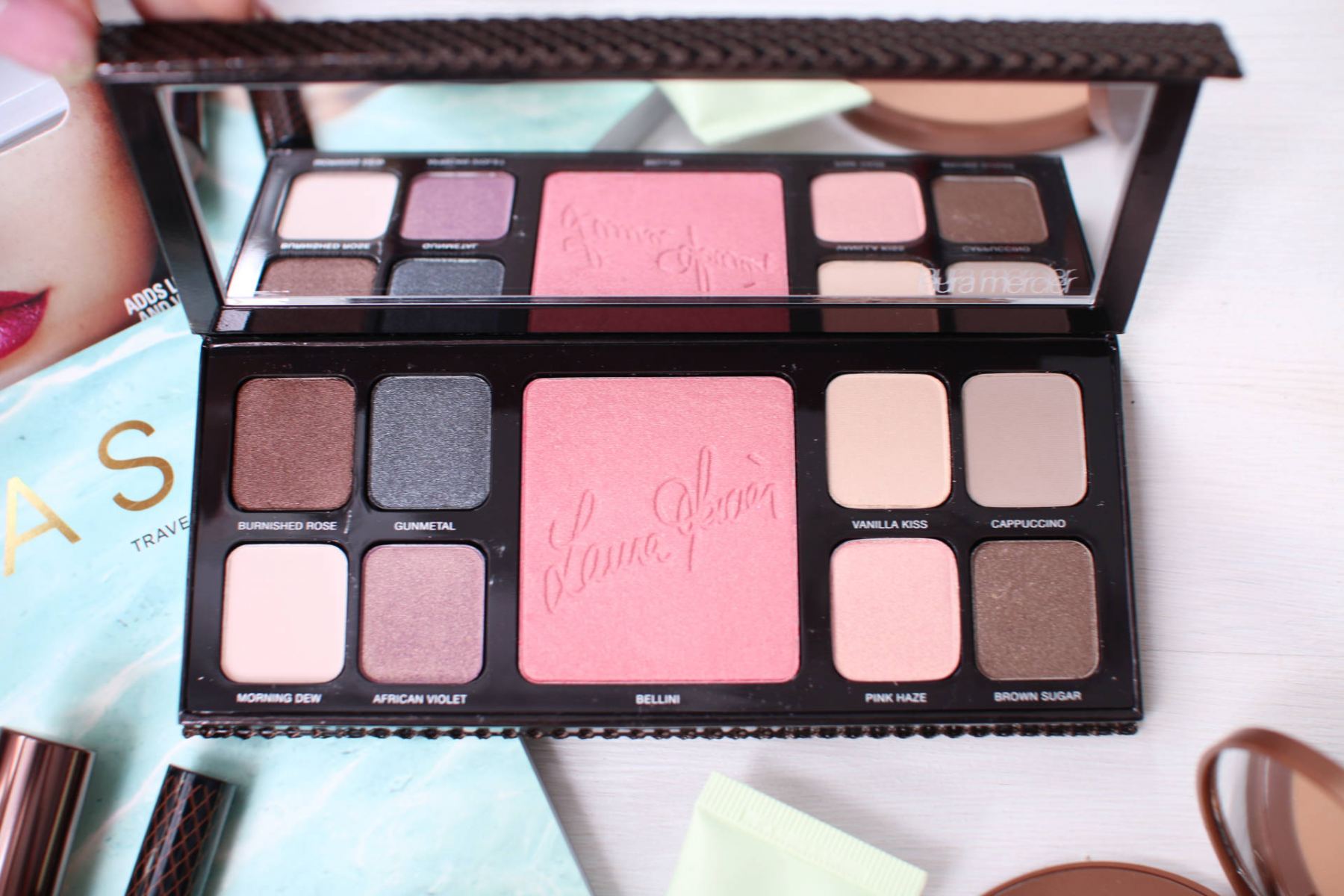 So which products are worth your investment?
My favourite product here is the Laura Mercier Creme Parfait Lipstick in Creamsicle, and after wearing it for a whole evening recently, the shade and texture of my lips was near perfect after around 5 hours. Really hydrating with amazing colour pay off.
I'm also a big fan of the Pixi Illuminate and Conceal, due to how unusual the product is from anything I have used before. The coverage and shade is pretty great for my skin tone and it's something I'll definitely be using in the future. Best concealer I've ever used? I don't think so, but certainly a product I would recommend.
And finally, the Laura Mercier Art of Colour Palette is such a beautiful product, I have to mention it as a key recommendation for this post. The range of shades are really pretty for someone who prefers deeper tones and mixed with the blush for on-the-go top ups, this is a lovely collection of powders.
Are you tempted to try anything new?
Sign up here for a weekly catch up of everything Inthefrow