The Beauty Cupboard
Naked Smoky Palette
Well, what do we have here. A new addition to the best selling, cult Naked Palettes from the vibrant and innovative artists at Urban Decay.
There is no way that you won't have heard of the original Naked palette if you're a make-up lover, or even Naked 2 and Naked 3. Three palettes that contain 12 shades in neutral tones. Naked 1 being warmer, Naked 2 being cooler tones and Naked 3 being all about the rose gold and blushes.
The Naked Smoky however, seems to have taken the best shades of the bunch and thrown them into a 12 shade palette for the person who loves their smoky eye. Neutrals and golds to the left running through cool blues, purples and, greys and browns and running back into the matte neutrals to the right. Five obviously shimmery shades, three with a subtle glisten and four mattes.
I am so smitten. And here's why.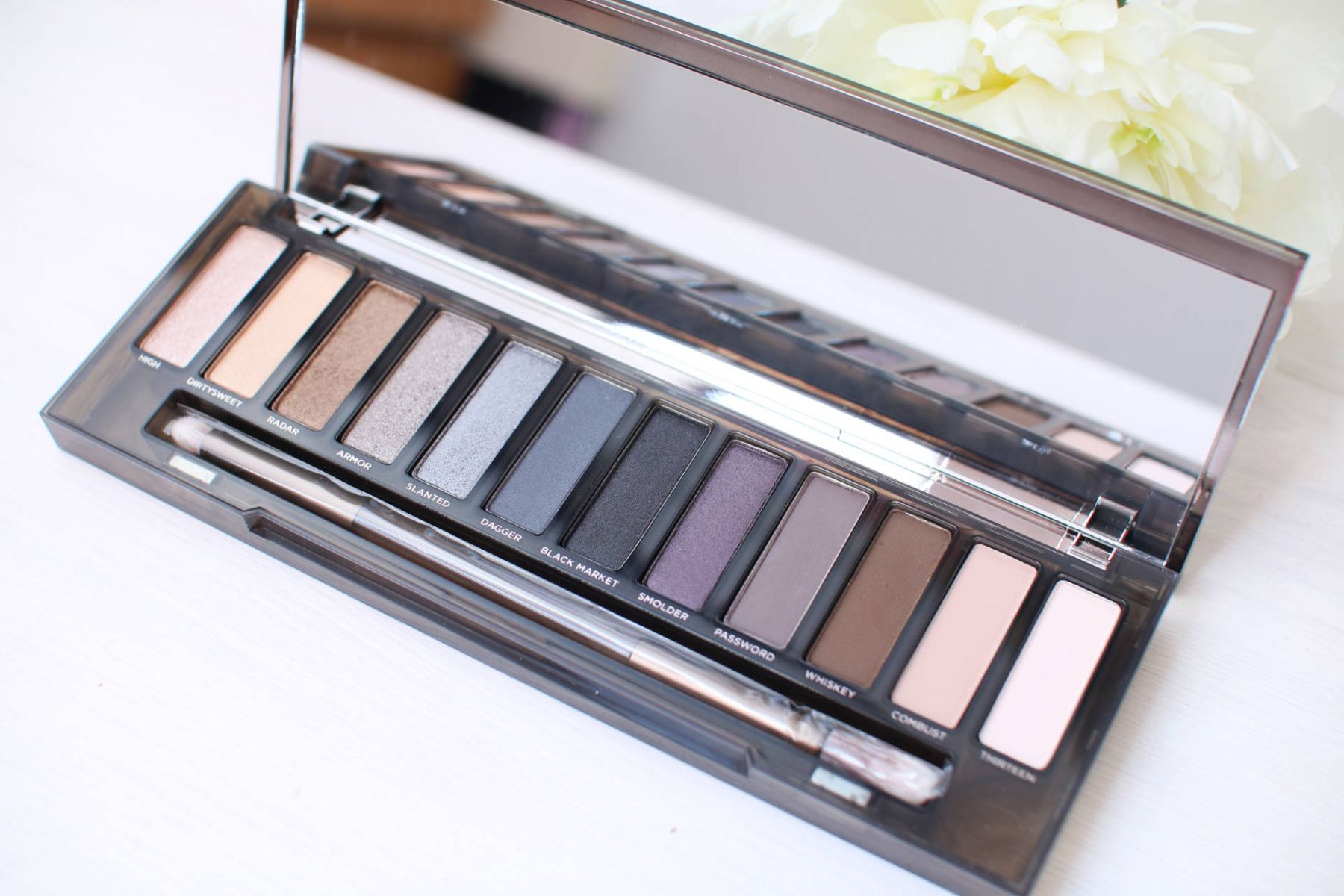 Without stating the obvious here (it's blatantly gorgeous), I feel like Urban Decay have created a winner here. Their palettes have become that cult, hyped product, for a reason, and when someone catches wind that a new one is being released, all beauty hell breaks loose.
For me, I was shown this palette before I had even heard about it, so the excitement was mixed with holding it my hands before anyone else had. But as soon as I played with the shades, noticed the pigmentation was the same as I would expect, and mapped out new colour combinations in my mind, I could not wait to get this into my makeup drawers for my next tutorial.
My favourite combination is definitely using the peach beige toned matte shade 'Combust' in the crease, the champagne shimmer of 'High' over the lid and inner corner and building up the copper gold of 'Dirtysweet' over the middle of the lid with 'Radar' to the outer corner. The shimmer of Dirtysweet is out of this world and I cannot get enough of using these shades together.
In case you were interested as to what other products I was using this palette with on my face in these shots, here is a run down:
Laura Mercier Tinted Moisturiser in Natural
Mac Pro Longwear Concealer NW20
Mac Prep and Prime
ABH Contour Palette
Estee Lauder Bronze Goddess Bronzer
Miranesse Lip Liner in Crazy Coco
Nudestix Lip Pencil in Love
Clarins Waterproof Mascara
Eyeko Magic Liner
Illasmaqua Brow Pomade in Awe
Charlotte Tilbury First Love Blush
Becca Champagne Pop Highlighter
So, you have Naked 1, 2 and 3, do you need this palette?
Honestly, if you've already bought all three Naked Palettes, you're going to buy this regardless of what I'm about to say. For me, yes. This is my favourite palette of all four. Just because of the shade combinations and range of smoky evening to sultry day looks you can create. Plus the silver smoked out packaging is beautiful.
If you haven't bought a Naked palette before, but you're intrigued, I'd honestly say start with this one. It's not too out there and outrageous and you will get a lot of use of it.
If you're in the USA, you can buy the palette here, here and here.
If youre in Europe and UK, try here, here and here.
These are going to sell out like hotcakes!
Sign up here for a weekly catch up of everything Inthefrow