Pieria, Greece
Greek Socialites
This week would not have been the same if it hadn't have been for the people. Of course Alex was with me, but hanging out with our favourite couple Leon and Carly really made the trip special. Accompanied by Julia (Stylo Nylon) who I absolutely adore and Erica (The Edited) who made me howl with laughter so many times, the group was the perfect size, with the perfect people.
On this day, we spent a memorable afternoon at Kourtis Estate Winery in the tiny village of Rachi. We pulled up to a small estate, with quaint Greek houses overlooking a vast countryside scape and trees and grapes overhanging a small courtyard. This is where we sat and were served beautiful wines from the winery alongside a Greek homemade buffet. Before we got there, we were all exhausted and on the verge of sleep, but after a bite or two and a glass of wine, we were all in the highest spirits. A local group of musicians were playing some classic rock ballads beside us, and mixed with our singing and toasting with wine glasses held high, the atmosphere was incredible.
Here are a few shots of the afternoon, the beautiful food and inspiring scenery.
But it was on this trip that I realised what convivial and sociable people the Greeks truly are. Their lives are spent with friends and family, enjoying the day in groups and sharing memories. And it was so fun to share in that sort of relationship with new friends.
The day at the Winery was really special, but there were so many moments on this trip that stood out. Scuba Diving on Platamonas Beach was another highlight and although my paranoia could only stand fifteen minutes underneath the water, it was an experience I won't forget. We took the Olympus Tough camera beneath the water to capture the best moments, and although I've pumped the colours on these images in Photoshop, for an underwater camera, this is pretty darn clear!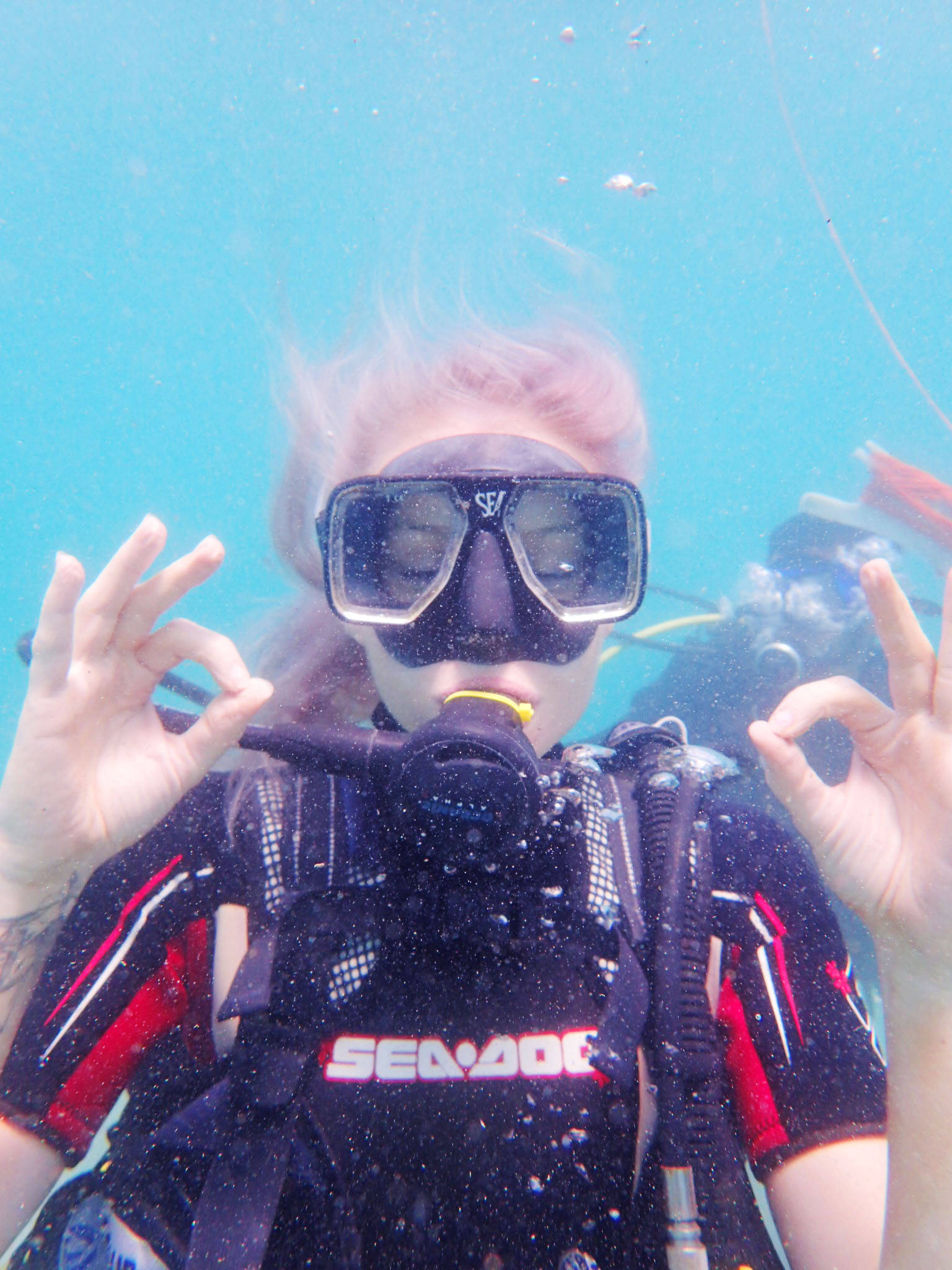 Whilst the Greek Islands are thriving in tourism, it seems that a lot of people have forgotten about the beauty of the mainland. It really does have some exciting sights to offer and although Thessaloniki was a destination I wasn't aware of previously, it was a quaint and very authentically Greek spot to visit. Hiking Mount Olympus, visiting local Greek ruins and historical museums, scuba diving, swimming or spending the day by the sea, were all amazing moments and some completely new experiences.
A big thank you to Discover Greece, Aegean Airlines and Olympus for taking away six enthusiastic travellers and opening their eyes to a beautiful country.
Sign up here for a weekly catch up of everything Inthefrow