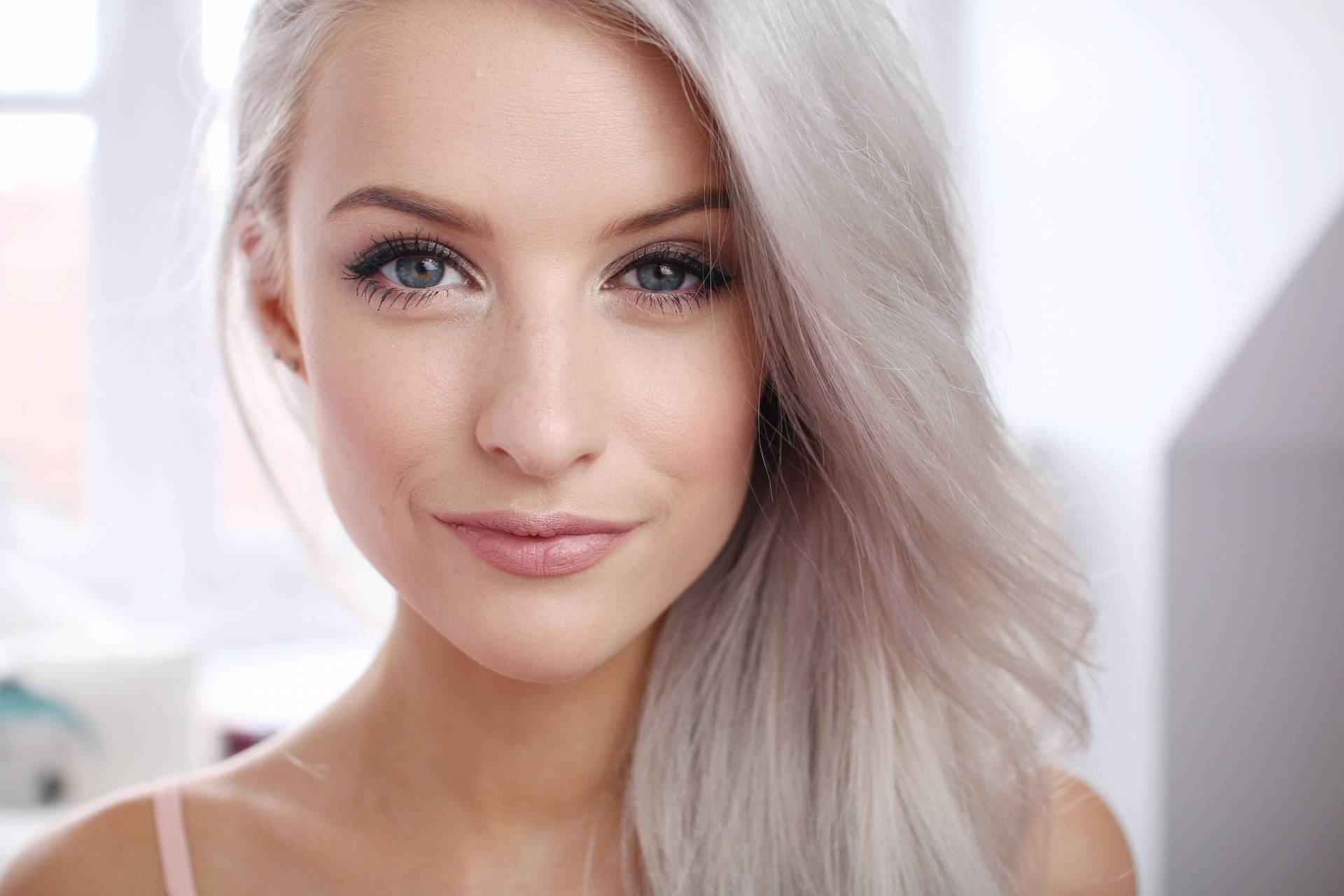 The Beauty Cupboard
Four Tips for Glowing Radiance
Whilst summer is slowly drawing to a close and those tell tale signs of Autumn are creeping in quietly, highlighted features will be a part of my makeup routine all year round. Who's to say I haven't been away to Barbados in November and caught a glowing tan that enhances my cheek bones and makes my skin radiate light?! I know that that is definitely false, but my face doesn't have to say so.
Contouring and highlighting have been a firm part of my everyday makeup routine for the past few years now. Ever since I realised how much of a difference it made to my face shape and overall appearance. Plus, a fresh and perfected face of makeup can kick up your confidence levels by ten notches. And over those years, I have experimented with product after product, searching for a highlighter that can offer me something unique.
That is why I have recently become an avid user of radiance serums, boosters, base layers and gels. Anything I can use for multiple purposes to make my skin glow from within. And I have a new and exclusive radiance product to show you. Keep on reading to the end and you could win your very own, even before they launch!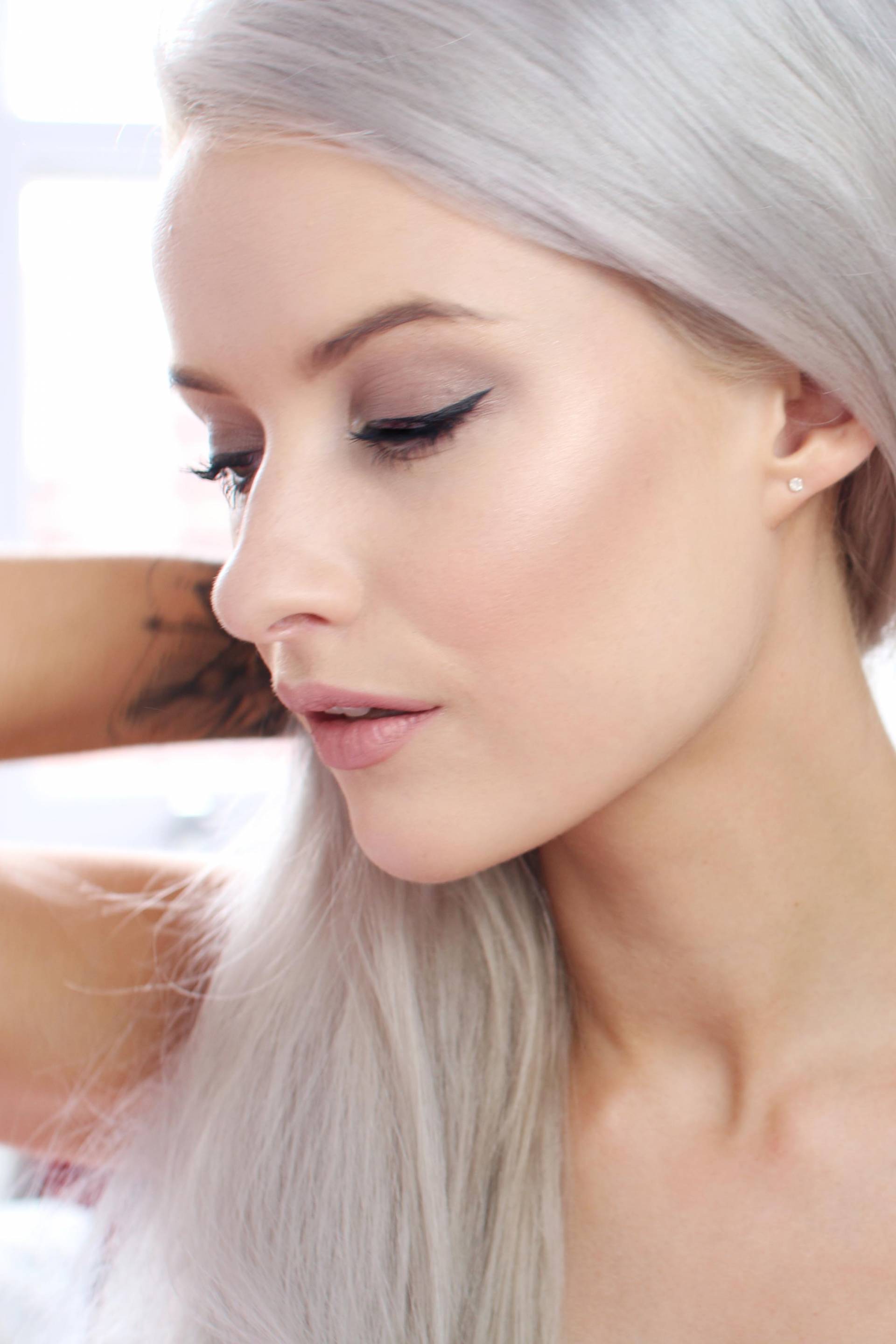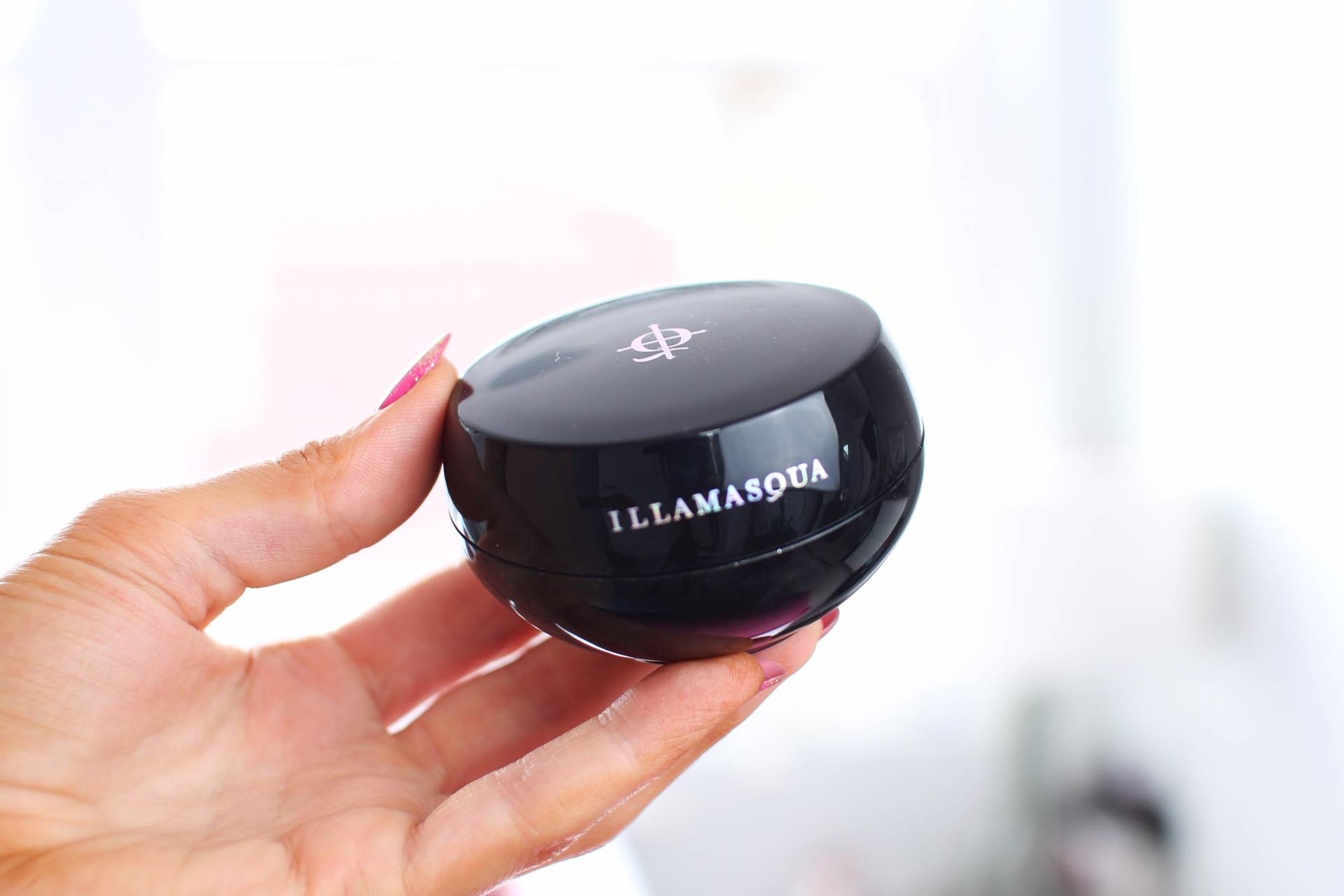 This is the new Illamasqua Radiance Veil. The third product in their trilogy of best-selling priming and moisture Veils. Although, as the name suggests, this is a Veil with a whole lot more to offer. Encased inside the black rounded packaging, the three products house a specific type of priming potion. The Matte Veil for oil control priming, Hydra Veil for moisture, dewyness and priming for dry to normal skin types, and now there is the Radiance Veil.
The Illamasqua Radiance Veil is a universal usage product, offering not only a primer oozing with light particles, but a highlighter and illuminator in one. This product can be used over moisturiser as a primer, brightening and illuminating the face before foundation. It can also be mixed in with foundation, to enhance the glow of the finished base. And, it can be used over makeup on the highest points of the face, as a highlight. But why only use it on your face when you could highlighter your shoulders and collar bones. This product will become your one stop radiance product.
With Vitamin E for added skincare benefits of moisturisation and enhancing the healthy glow we all aim for, Alex Box, Illamasqua's creative and adventurous founded has coined the product as giving your skin a new born look. And it truly does light the skin from within, with its unique velvet cream formulation, it glides onto the skin and provides a full radiant coverage unlike any other radiance primer I have tried.
Below,  I take you through the stages of application, usage ideas and a full Illamasqua look incorporating the Radiance Veil in four glowing steps.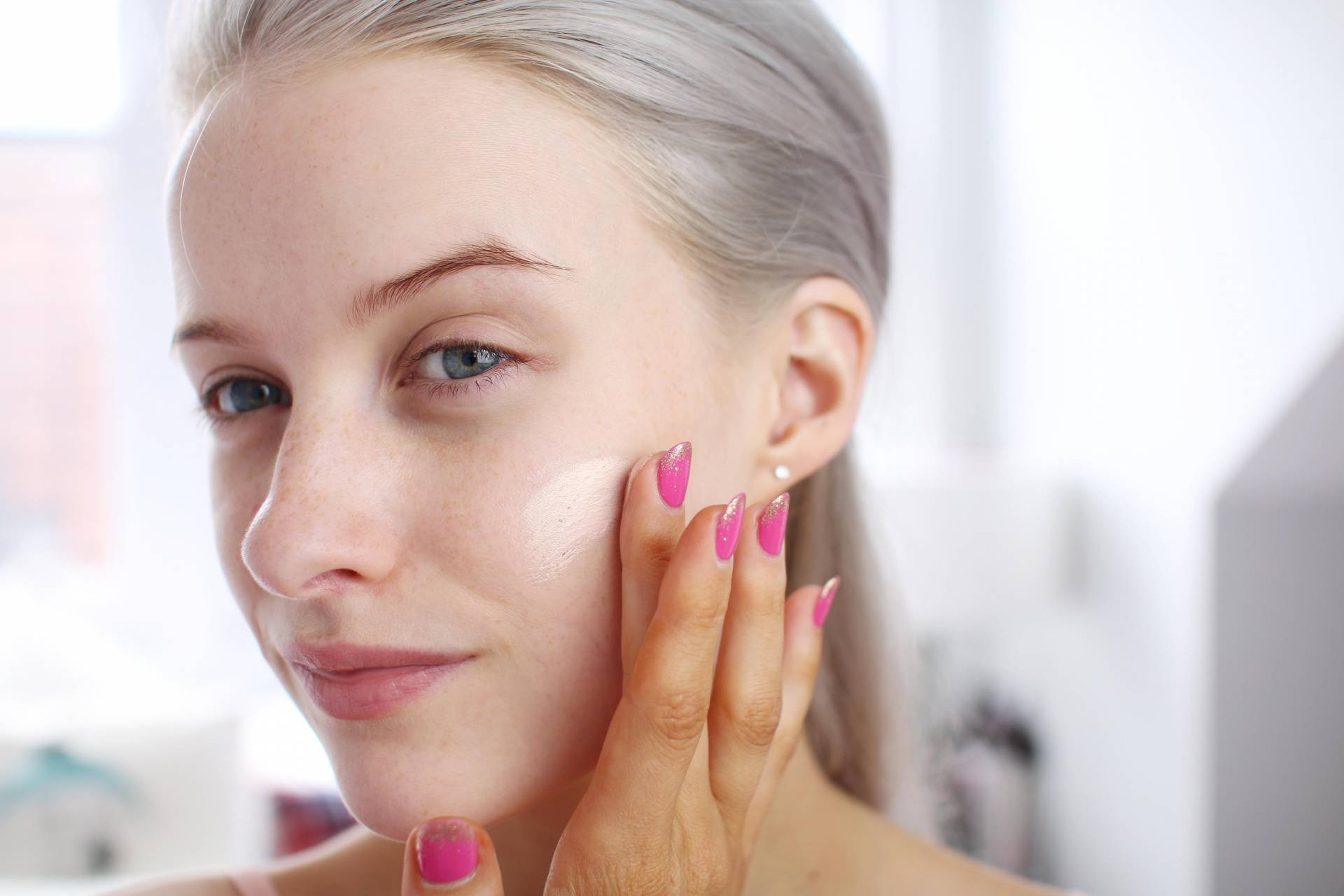 1. Over bare skin, serum or moisturiser, take a small amount of the radiance primer onto the finger tips and massage into the skin. Work over each cheek, the forehead, chin and nose, depending on whether you prefer your primer to cover sections, or your whole face. I prefer to apply it all over the face for an even coverage.
2. Be sure to blend the product into the skin, using circular motions to massage the product in fully. This step will ensure that the foundation will blend flawlessly over the top of the radiance veil.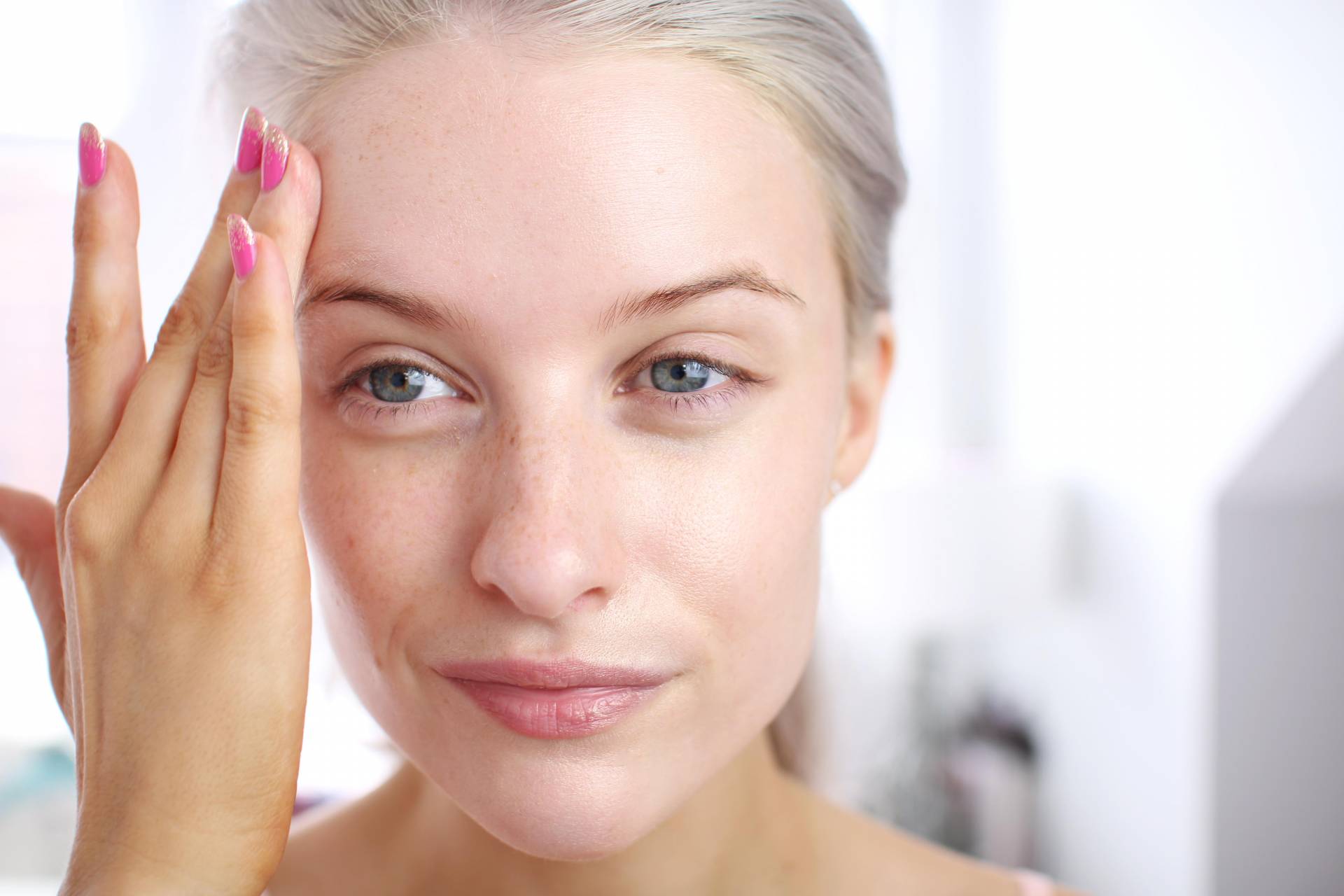 The veil illuminates the skin from within, offering a highlighted and radiant finish to the skin unlike any primer I have used previously. The product has a gel feel on application and an almost bouncy consistency inside the tub, offering a weightless application. The Radiance Veil not only primes the face for foundation, offering a long lasting hold for a full day of makeup wear, but adds an unrivalled amount of light and glow to the face.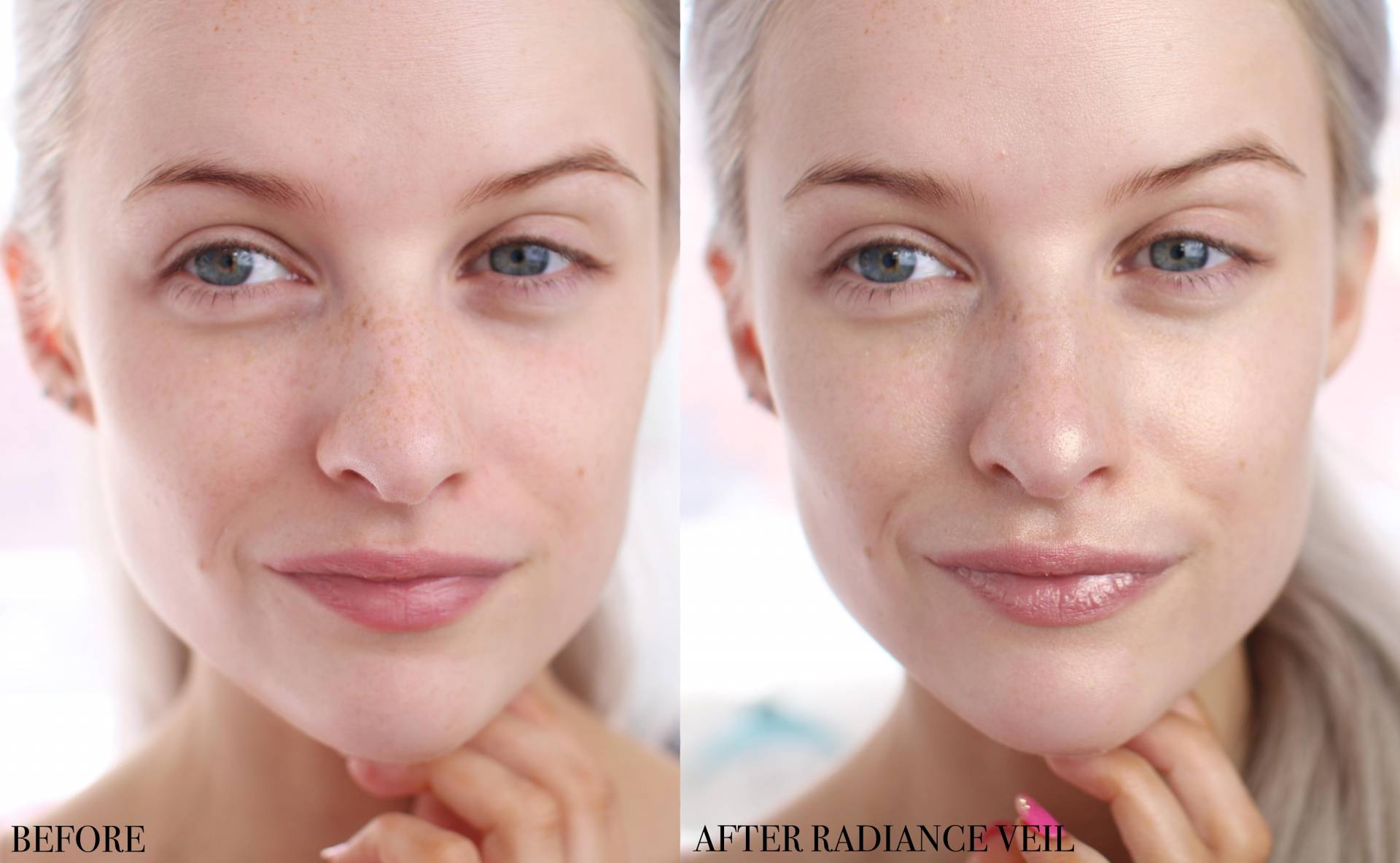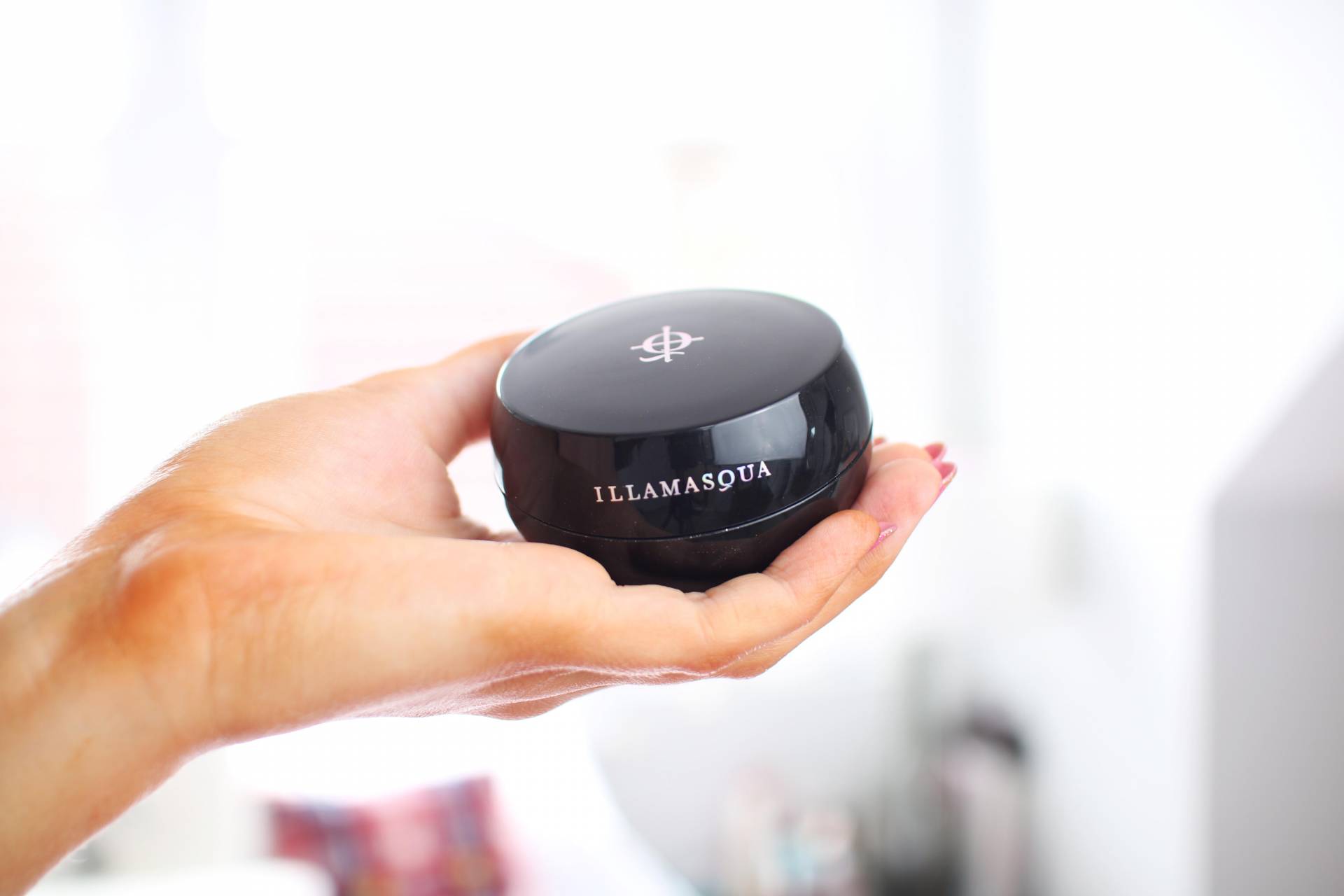 3. When the radiance veil has been blended well into the skin, apply foundation as normal. Or, if you have missed the first step, or as an additional radiance step, mix your foundation on the back of your hand, with a small pea sized amount of the Radiance Veil. Mix well and apply onto the skin in round buffing motions. In this instance, I applied a mixture of Illamasqua Skin Base in 4.5 and 5.5 with a small amount of the Radiance Veil, for a flawless and medium-high coverage, radiant finish.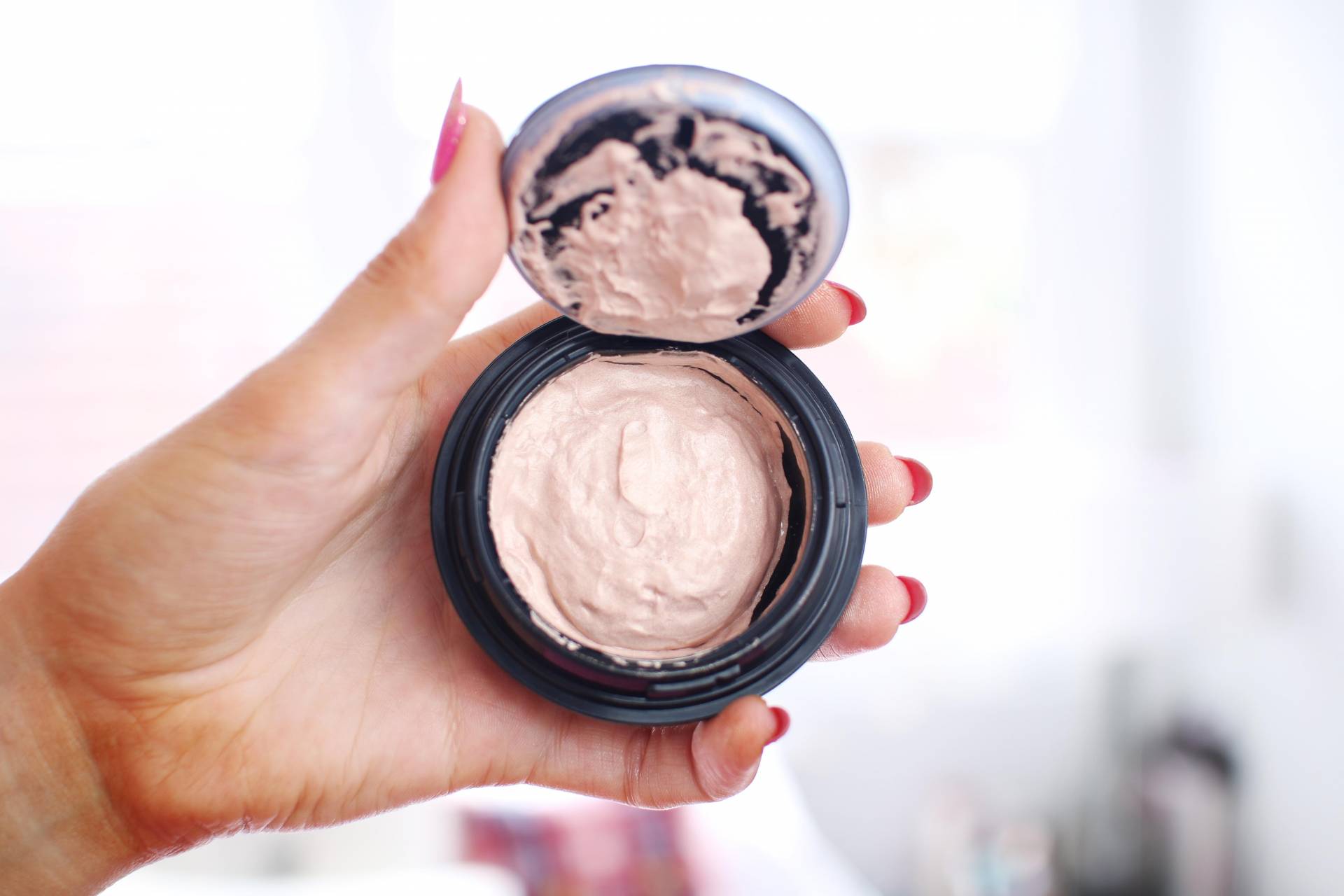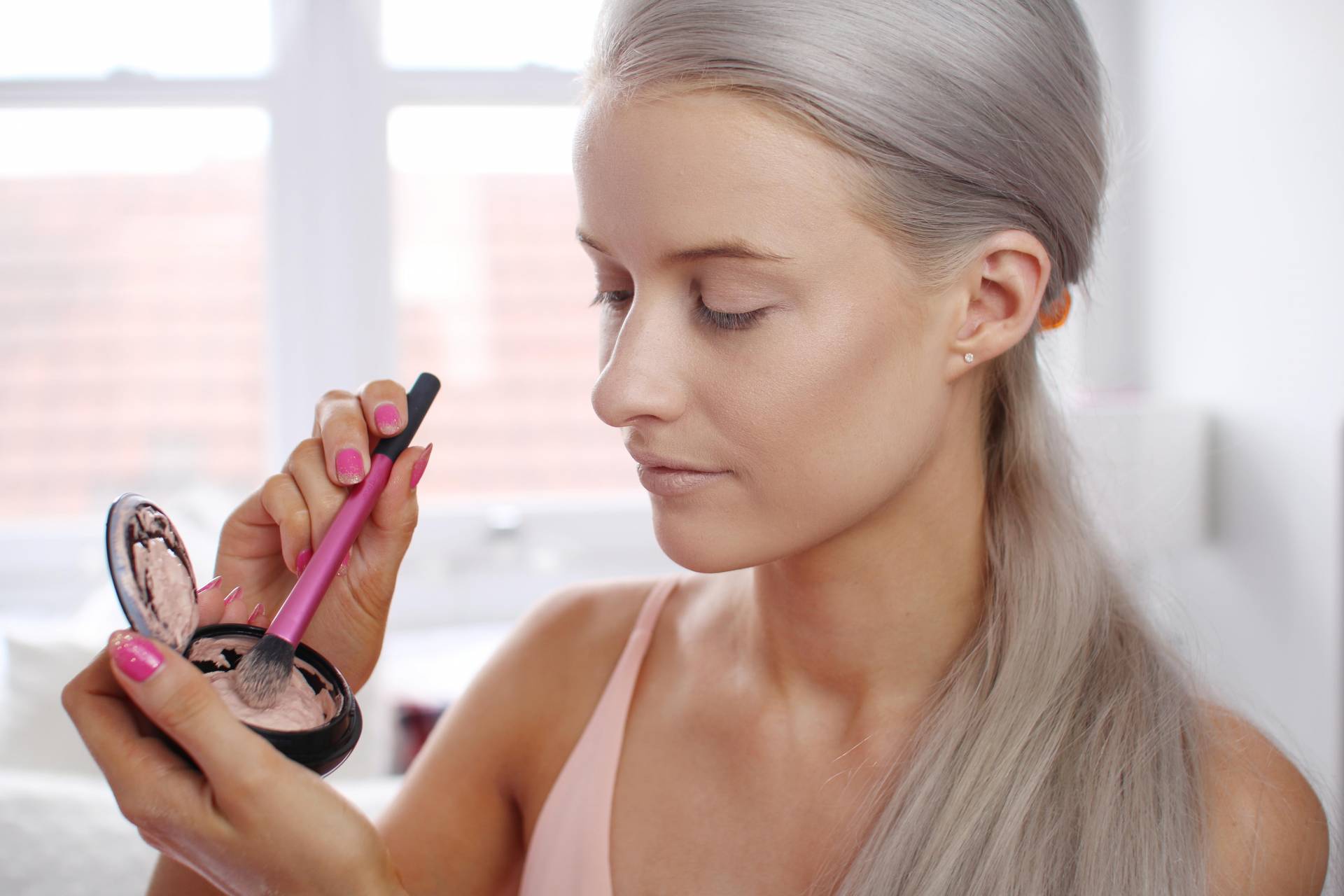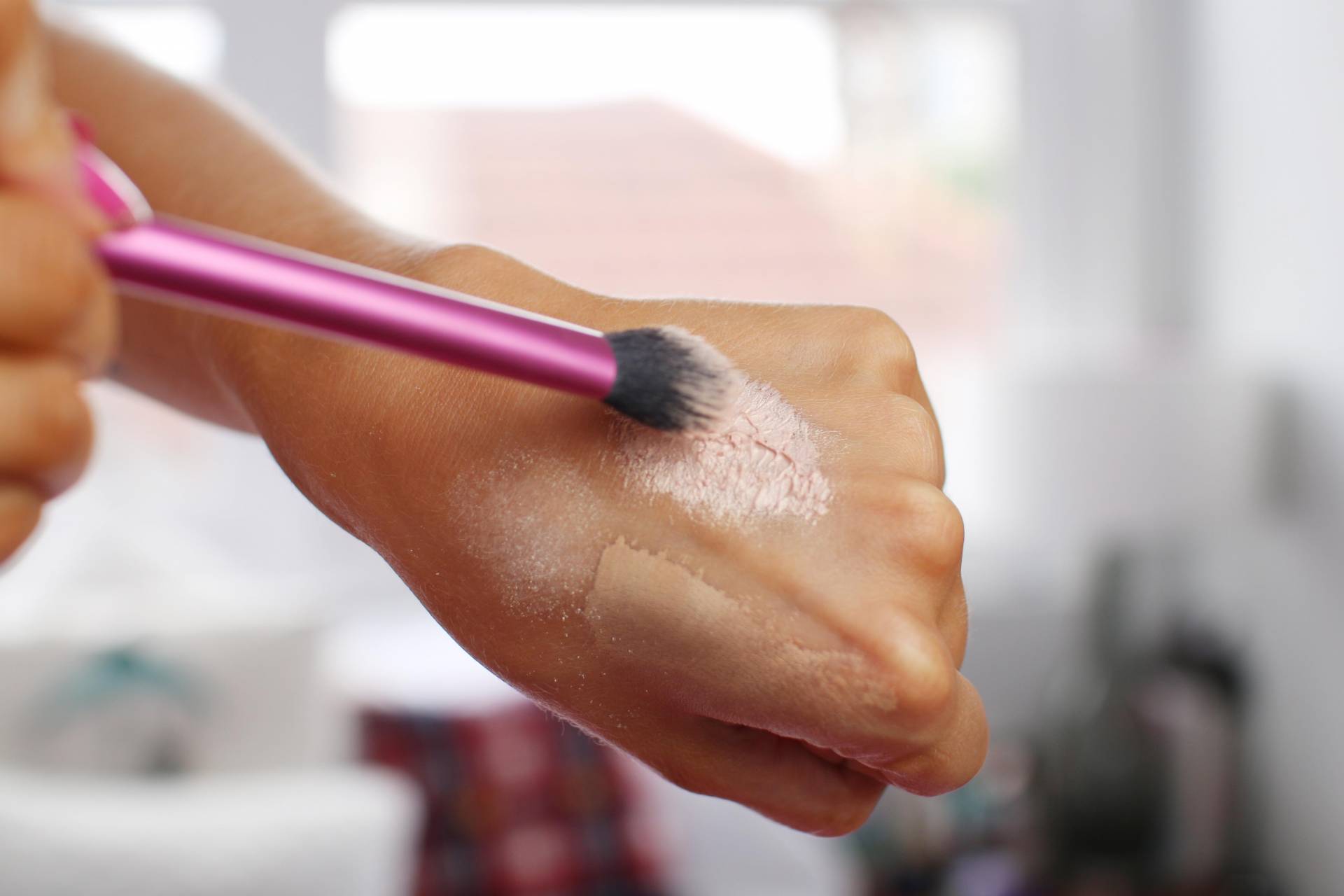 4. After the foundation has been applied, apply a contour powder and bronzer over the high points of the face: temples, nose and cheek hollows. Before applying blusher, use a brush or your fingers to apply a small amount of the Radiance Veil onto the back of your hand, before using a small brush or your finger tips to stipple the Veil onto your cheek bones, eyebrow bone and cupids bow for a brightening highlight.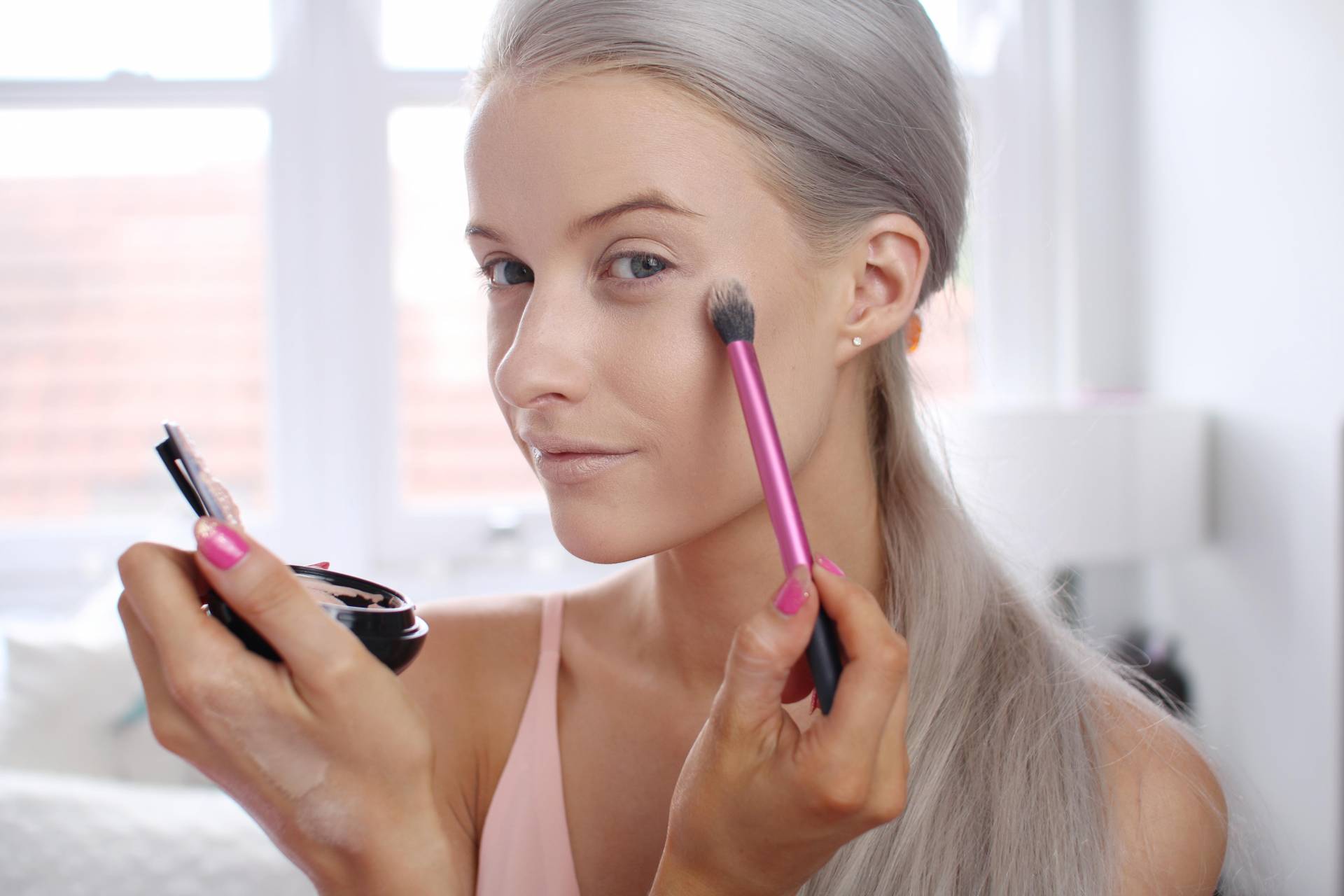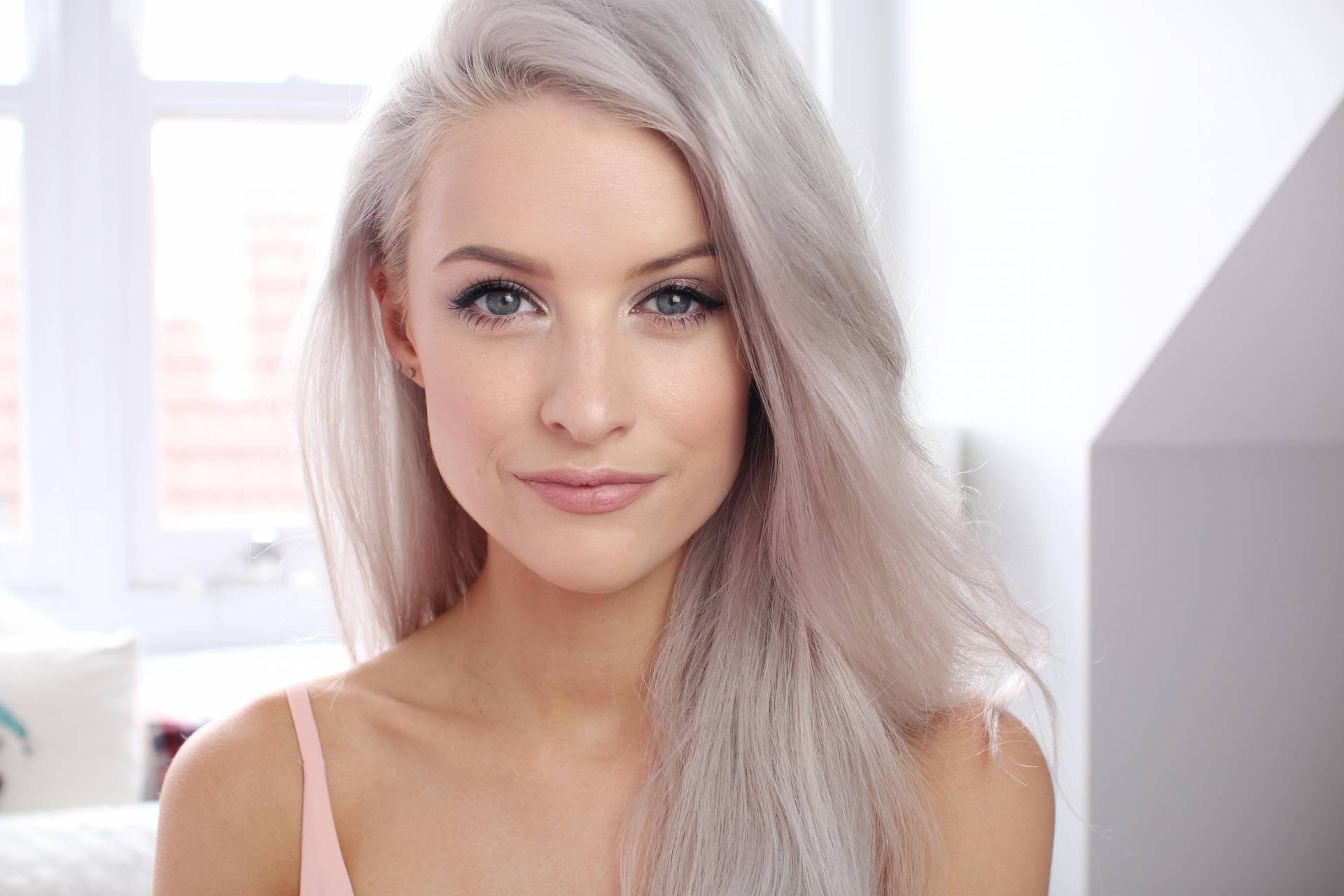 Without providing too much shimmer or glitz, the Veil is a natural and lit-within finish. Due to its moisturising yet non-oily consistency, this product works well for many skin types and for those who aim to create a radiant yet refined finish. Using it as firstly as a radiance booster, secondly as an illuminator mixed with foundation, and thirdly as a finishing highlight, the product offers three ways to wear and could easily become every make-up lover's secret weapon.
For this completed look, I used a full face of Illamasqua products to show you just how glowing and radiant my skin looked after a full makeup application. I felt like a total goddess all day.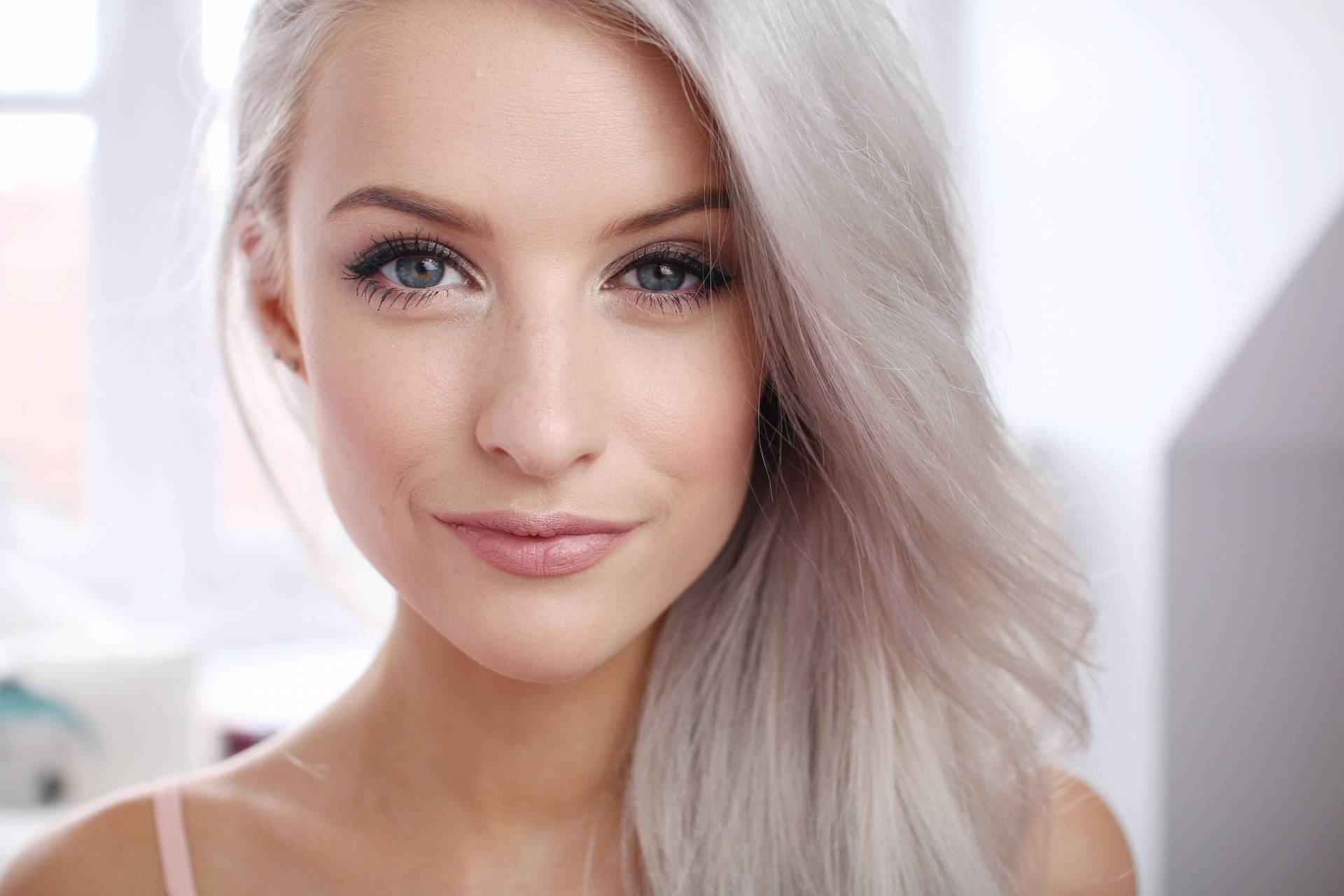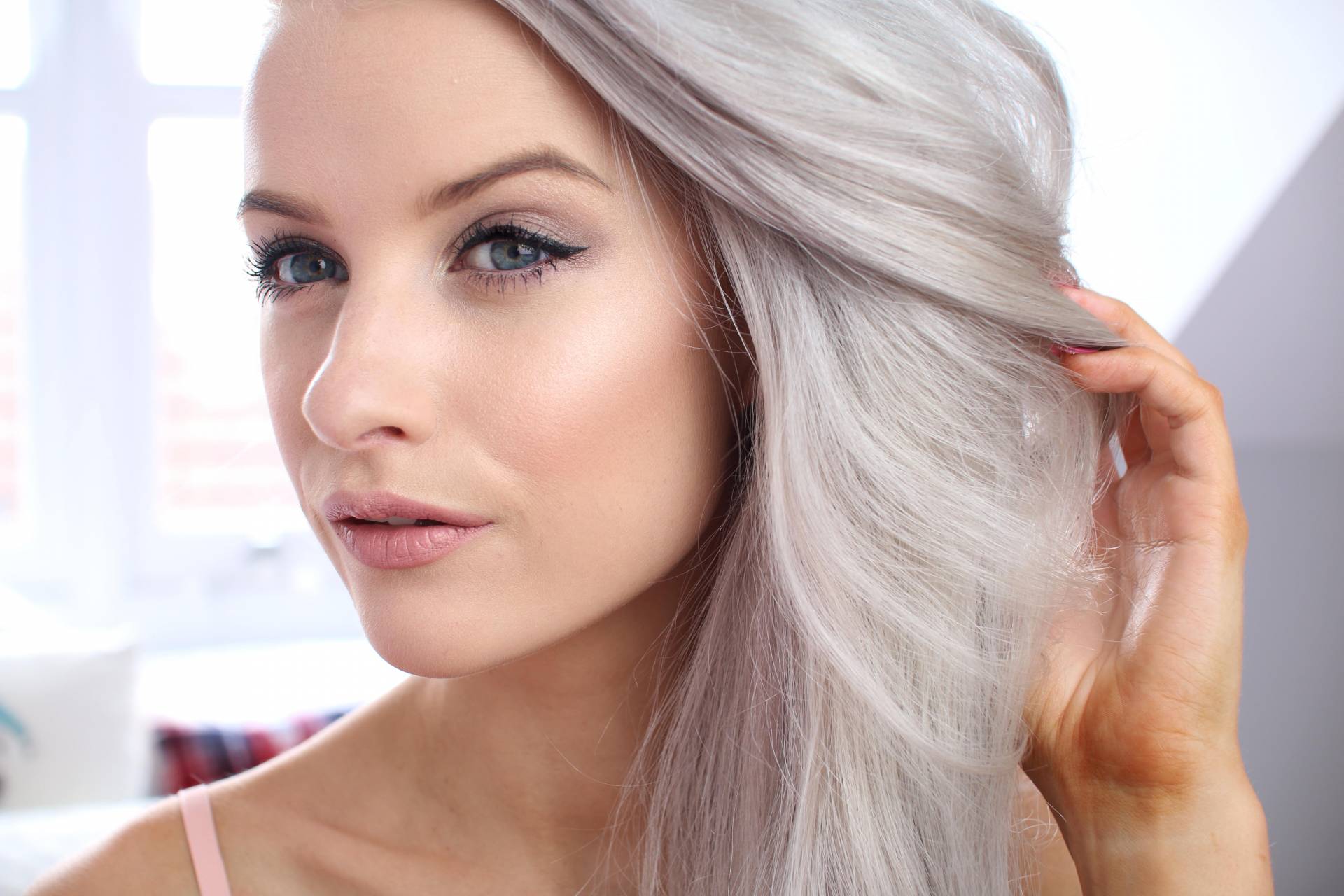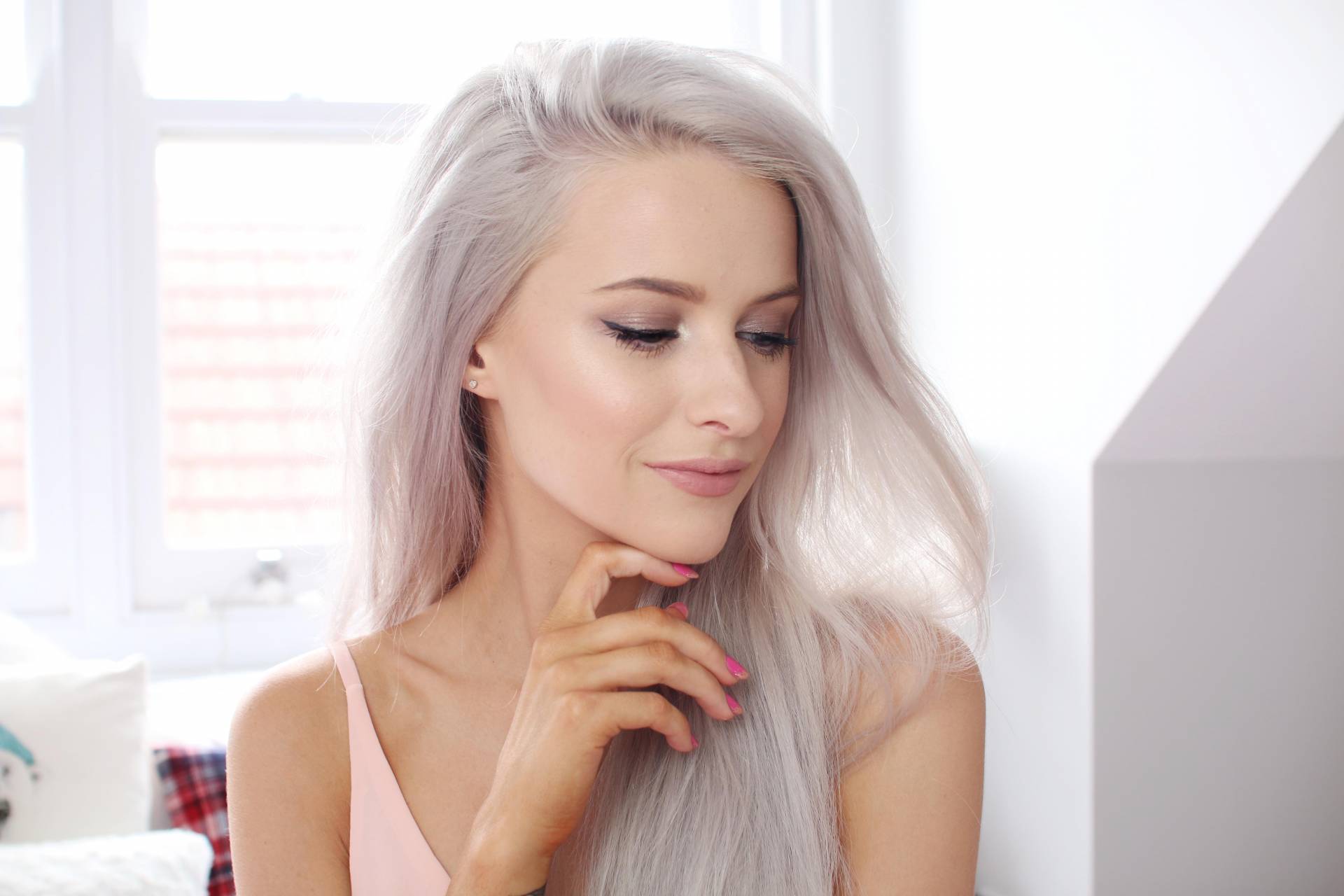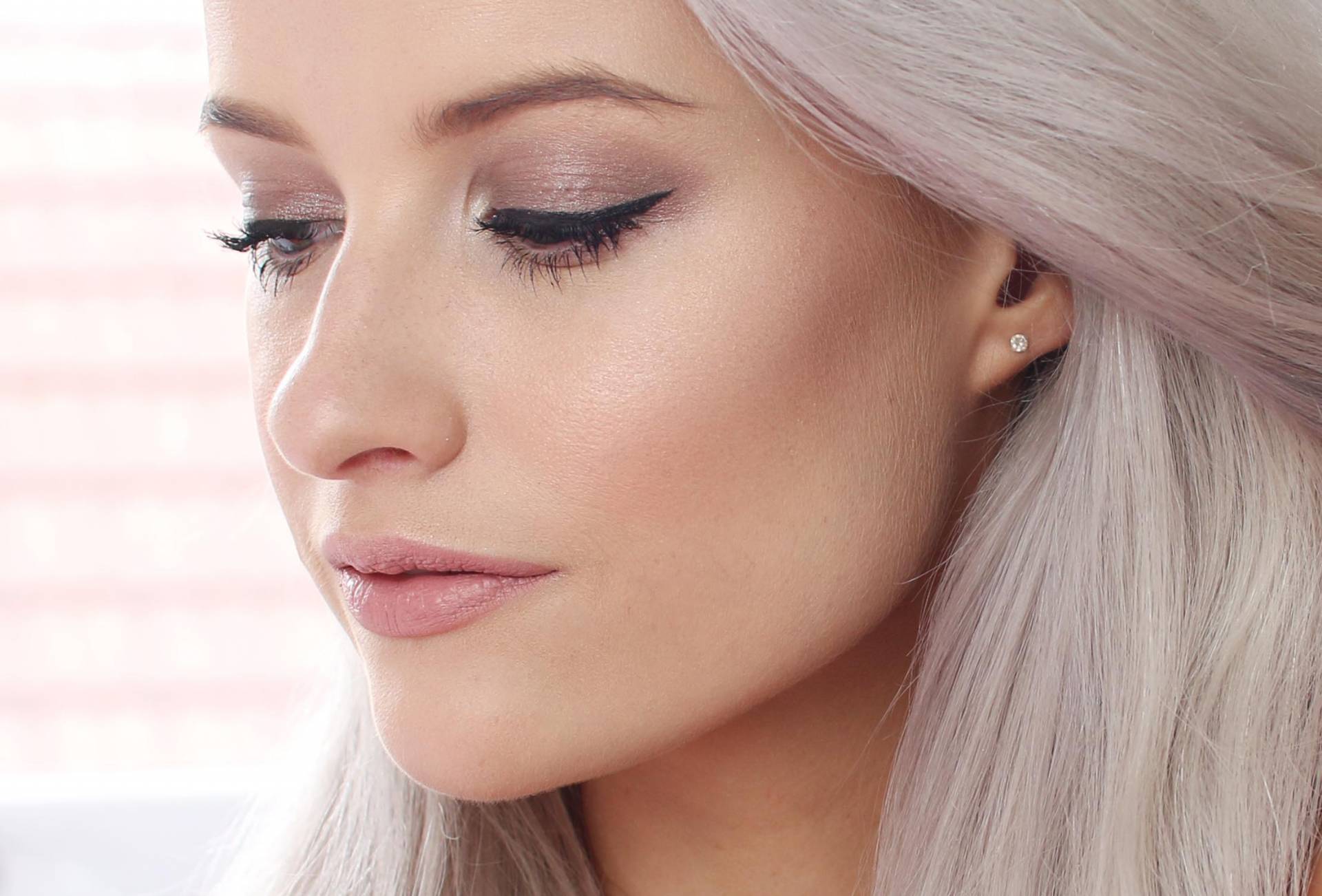 WIN AN EXCLUSIVE RADIANCE VEIL
And this is the extremely exciting part! The Illamasqua Radiance Veil launches exclusively at Selfridges on the 10th of September and globally on the 24th. However, as I have the exclusive scoop on this product, (you saw it here first), Illamasqua are offering 5 of my amazing readers the chance to win their own on Monday 7th!
The five winners will receive one full size Radiance Veil 30ml £32. All you have to do is enter the competition RIGHT HERE for the chance to win the Radiance Veil before anyone else in the world! Winners will be announced on the 7th of September at 12pm GMT, so enter as soon as you can!
Best of luck guys! You are going to love this product, I am completely smitten!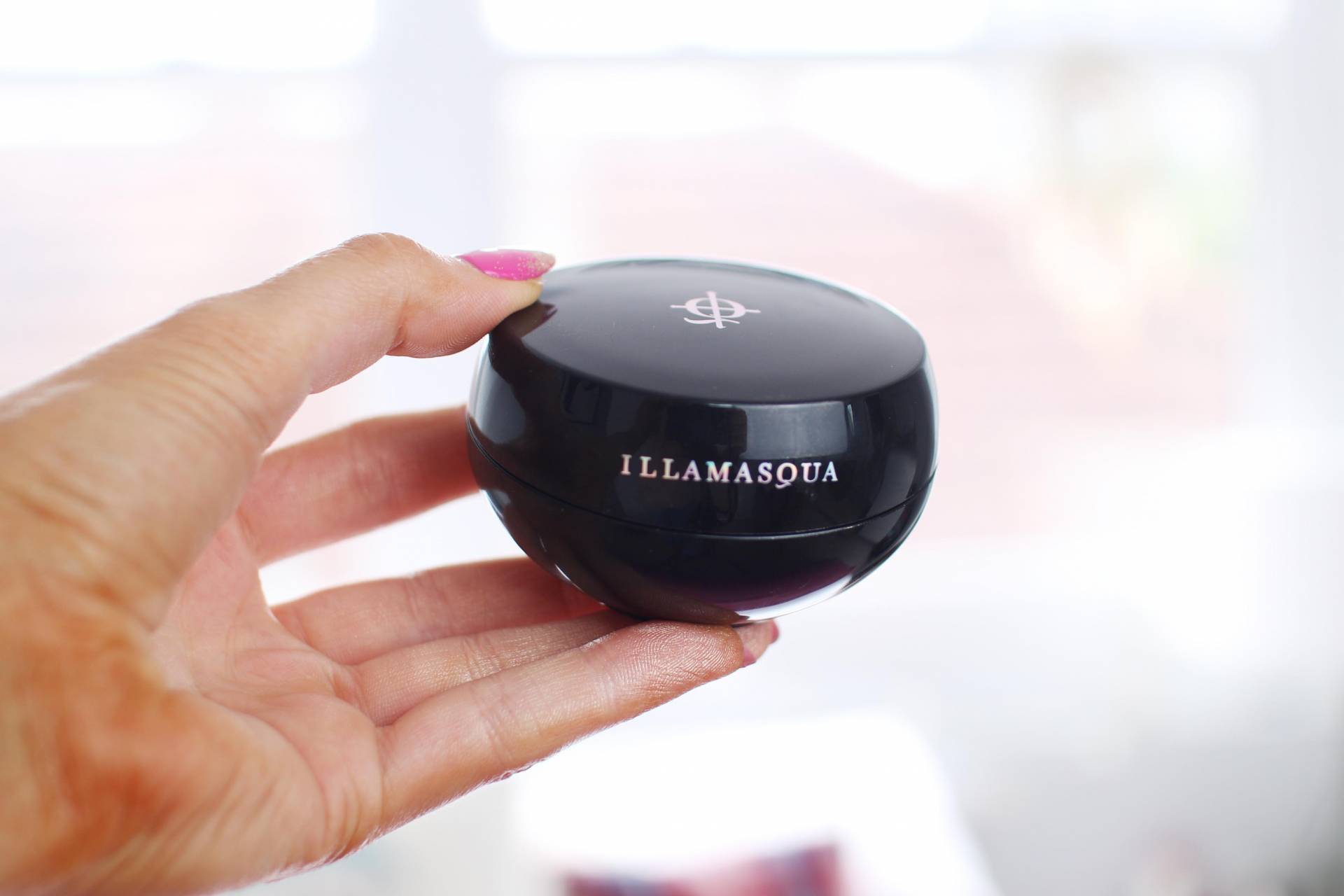 Kindly sponsored by, and in collaboration with, Illamasqua.
Sign up here for a weekly catch up of everything Inthefrow