I have been planning LFW outfits in my head for the past month, wandering around Selfridges lusting over all of their newest collections and wishing I had all of the money in the world. Selfridges and Harvey Nichols are probably my favourite stores for their huge variety and prestigious appearance and I still get so excited every time I step inside for a browse. Last night I was browsing for hours, choosing new pieces that I'm totally in love with and dreaming up outfit combinations, so of course, I decided to share them. Whilst I wish I could afford everything on these wishlists, I am probably going to indulge in at least one of the pieces from each, as I'm starting to feel extremely spendy and Fashion Week is definitely calling. Better get saving!
Day 1: City Slick

Sophia Webster Jessica Watermelon Courts
Topshop Button Up Culottes
Victoria Beckham The Victoria Buffalo-Leather Tote
Olivia Burton Rose Gold Watch
ASOS White Slouchy Oversized Coat
This outfit is the one I've planned for the longest time. I already own three pieces on this list, the white oversized coat, the Topshop button up culottes and the Olivia Burton watch, but I have been lusting over the Sophia Webster Watermelon Courts for over a month. They're incredible, totally unique and a true statement shoe. They would add such a fun element to this outfit and create an alternative focus. As would the Victoria Beckham bag, which again I am trying to convince myself I need. At £2000 it really is an investment, but as a lot of you know, I'm a little mad over VB recently and this bag is a classic. A pair of huge sunnies to finish off the look, with your coat draped over your shoulders, and you're fashion week ready.
Day 2: Monochrome and Suede
Topshop Sleeveless Crepe D Ring Jumpsuit
Saint Laurent Paris Skinny Court Shoe
Topshop Suede Biker Jacket
Givenchy Antigona Medium Soft Grain Black
Ray Ban Clubmasters Black
Another outfit in the planning, this neutral outfit combines a number of stunning black pieces. The Givenchy Antigona has been a must-have accessory for a number of seasons, and after I had to give my baby pink Antigona back last year after its dyes were running (don't ask), I have always dreamed of buying the black. But with this grey jumpsuit I have already bought from Topshop, it would be a stunning accessory. The Ray Ban Clubmasters I also own already and would add to the more rugged effect gained from the suede biker jacket, whilst the heels would pull it back together with some sleek and sexy appeal, texture and detail.
Day 3: Pastel Navy
Helmut Lang Tapered Trousers
Maje Short Merino Jumper
Lanvin Black Leather Mules
Kenzo Teardrop Mini Bag
Paul Smith Floral Print Jacket
As soon as I saw all of these pieces separately, I knew I needed to incorporate them somehow into an outfit. The Maje jumper in a lilac-toned pink was a favourite as soon as I saw it and I knew it would work wonders against the navy of the Helmut Lang tapered trousers with their white detailing to the band. The Kenzo bag is a revelation and I am pretty sure I need this in my collection asap, the teardrop fastening is just so beautiful. The Paul Smith Jacket works wonderfully against all of the pieces, incorporating the lilac from the jumper as well as blacks and golds that run through the bag and heel of the Lanvin mules. Lets just take a moment for these mules though, shall we?!
Day 4: White Nudes
Claudie Perlot Crepe Dress
Joseph Maubert Cotton Blue Coat
Chloe Drew Mini Shoulder Bag
Gianvito Rossi Calabria Court Shoe
Burberry Oversized Glasses
A very classic and chic collection, combining nudes, whites and blues with some black detailing from the Burberry sunnies, buttons and details to the dress. I thought the clean lines and silhouette of the Claudie Perlot dress really suited the oversized Joseph coat, and with the collar popped and the coat left open to show off the dress, the colours would truly pop. The nude accessories don't take away from the blue but add a classic element whilst retaining a no-fuss style. The Gianvito courts are another piece I have ogled for over a month. The clear section will make your feet look super sexy as the nude and white leather will elongate the legs whilst not removing any colour from the outfit.
Day 5: Katrantzou
Mary Katrantzou Satin Floral print Dress
Kurt Geiger Bond Courts
YSL Monogrammed Small Chain Clutch in Red
Ted Baker Wool Blend Coat
Kenzo Tiger Charm Bracelet
I was walking through Selfridges three weeks ago when I came across the Mary Katrantzou satin dress and made a b-line straight for it. The whole collection of dresses are immaculate, in the thickest and lustrous satin fabric and a structure reminiscent of 18th century dresses, with synched in waists and a fountain of fabric flaring from the hips. The prints are the defining element, incorporating florals and sometimes more illustrated styles, and they're the sort of dress that cannot be missed in a crowd. I felt that the lipstick red Saint Laurent clutch was a statement accessory, with the gold running through the Kenzo bracelet and heel of the Kurt Geiger courts to draw the whole look together. The white coat would retain the brightness of the dress and bag whilst keeping you warm for the walk around Somerset house, plus the fitted structure would highlight the structure within the dress. This is probably my favourite outfit, I must admit.
Which is your favourite, and are you tempted by at least one of the beautiful pieces in this post? I realise you won't be able to buy everything I've mentioned, but perhaps one of the pieces has caught your eye, as it has caught mine!





Some of these items may have been sent to me for review. Please see my disclaimer for more information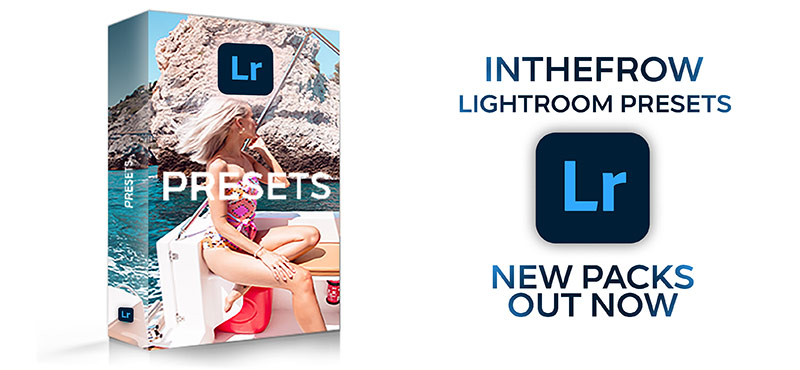 Sign up here for a weekly catch up of everything Inthefrow