The blogging world is rather saturated. Everyone and anyone writes a blog about something, but these are 9 that I think need your undivided attention..
Over the last two years as a fashion and beauty blogger, I have had the opportunity to chat with, dine with and party with some of the most influential voices in the UK blogging industry. These people are turned to by thousands of people all over the world on a daily basis. Whether they review the latest beauty products, show us how to wear the latest trends, or take us with them to their favourite bakery, they all have something exciting, inspirational and aspirational to offer. And for that reason, I have my favourites. The blogs that, if asked "Which blogs do you read," I respond with a handful of names from a selective list. After seeing a number of bloggers recently listing their faves on their blogs or social channels, I realised I had never made a shout out to the fashion and beauty moguls that I constantly go back to. This post is dedicated to those creatives that constantly bring us innovative, exciting and inspirational content. These are my favourites, and I hope that after this post, you might find some new favourites too.
I think I came across Angelica one day on Instagram. I instantly fell in love with her, because lets face it, she is absolutely beautiful. She lives what appears to be a vibrant, fun and exciting lifestyle and looks perfect when doing so. Her makeup and hair is always on point, and the fact that she styles some perfect outfits from inexpensive and accessible brands keeps me checking back on her blog every few days. Instant inspiration.
Luanna is probably someone you already know of, and probably absolutely love. If not, you'll fall in love with her fire ombre locks in no time. She has a cool, punk, street style edge and I'm sure she leads the way in NY fashion. I also adore her mini videos she puts together on her Youtube, as afterwards I literally dream of upping sticks and heading over to NY, finding a centrally located flat and riding the subway every day.
Steve Booker is a guy I had the pleasure of meeting very recently, after chatting with him now and again over social media. He won the Mens Blogging Award with Company Magazine this Year, whilst I won the Female Blogger category. That in itself pushed me to tweet him with a huge congrats. And ever since then, I have checked back on Steve's blog. His photography is dreamy and he has such a creative talent. His adventures blow my mind. A great inspiration.
Anna is rather famous in the beauty world, with a large number of blog readers referring to ViviannaDoesMakeup as their 'go-to' when it comes to finding out if that foundation is actually worth it. If it gets Anna's seal of approval, it's bound to be fantastic. I too, have headed over to Annas blog to check what her opinion was on one product or another, and there is no other beauty blogger who's opinion I would trust as much. She is absolutely lovely and her blog is even better.
Carrie fits into the category of the perfect English lady. Absolutely beautiful with an English country style; prim, proper and full of ladylike charm. But so grounded and down to earth with it. Her blog is lustworthy. So much colour and character, and that is even before you begin to look at her photography. I think the award for the most stunning photography must go to this lady and her fantastic Photographer Fiance, as they truly make magic. She lives the lifestyle, and captures it perfectly.
Sammi is someone who I am desperate to give a big hello to. She was one of the reasons that I created a blog that day two years ago and one of my motivations for continuing. I think she is just so beautiful and her style is so laid back and cool, she is just that girl that you want to be best mates with. I love checking out her latest purchases on her Youtube and seeing how she styles them on her blog. Plus, if you're after some London inspiration, she has plenty of awesome cafes, restaurants and burger restaurants to wet your appetite with. An absolute fave.
Jennifer Grace is someone who I have followed for a long long time and have constantly been in awe of. Her clothing collection consists of only designer pieces, with Givenchy, YSL and Chanel making daily appearances. And whilst I cannot afford such luxuries day to day, it still helps me pinpoint my next designer handbag or a particular way to wear my not so expensive, yet similar pieces. She is a huge inspiration for my style and quite frankly she has a body to die for. I would love to go for a coffee with this lady and ask her everything she has to know about fashion.
Lily Melrose is another lady who's style and beauty knowledge I have looked up to for years. Back before I started a blog, I would read Lily's blog daily and I cannot tell you how many blushers, bronzers and foundations I have probably bought because Lily recommended them. I think me and Lily have a lot in common when it comes to music, dedication to work and love of fashion and I have had so much fun hanging out with this lady. Her fashion and her dedicated beauty blog have retained a huge following for years and I can totally see why. Plus, shes an absolute babe.
This is Zoe. Blue haired, super unique, the loveliest girl you will ever meet and she also runs an incredibly successful fashion, beauty and lifestyle blog. When she isn't at the hottest venues in London, Djing for the celebrity masses, she is taking photos, filming or editing her ridiculously cool blog. Every time I have bumped into this lady, she literally puts the biggest smile on my face. She knows the industry like the back of her hand yet she will always take you under her wing and give you help and advice with absolutely anything. Even if you're hogging her time for hours asking her about where exactly to live in London (thank you babe!). This blog is a go-to for absolutely everything and anything and she will often throw us a truly original blog post to get us thinking. Lots of love for this girl.
In fact, I have a lot of love for all of the blogs I have mentioned above. These are the ones I check regularly and will always praise to an obscene amount.
Please let me know your favourites and if you might have just find a new one.

Some of these items may have been sent to me for review. Please see my disclaimer for more information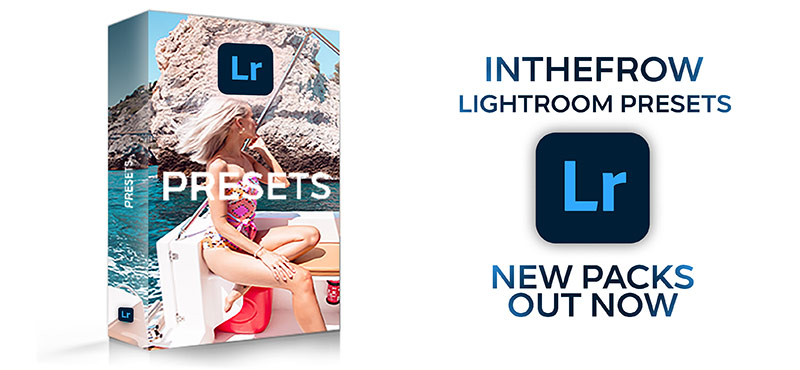 Sign up here for a weekly catch up of everything Inthefrow