First of all, Happy 2014 everyone! Whilst many people start the New Year with a bang, full of resolutions, new plans and goals to achieve, some of us may not share quite the enthusiasm. Whilst you may not have particular goals or dates to look forward to, there are still great ways to cheer yourself up coming into the New Year. The main one for me is looking and feeling better about myself. After the feasting and relaxation of Christmas, most of us feel a little disappointed in the way we look in comparison to have we looked in the summer months and therefore January has always been the time when gyms will see the biggest increases. But nothing depresses me more than the idea of having to start burning fat to get back into shape and feeling great. Luckily, there are a few other things we can do to make ourselves feel even more beautiful. As well as increasing the exercise in the New Year, I thought I would round up just a few special treatments you could treat yourself to, I know that I certainly will.
Go for a Massage Day
When I came back from travelling for 3 months, my best mate had amazingly treated me to a massage session. It was the best way to come back to the normal world and worked a treat. It leaves you feeling so much more refreshed and relieved and is a great way to relieve the tensions of 2013, for a fresh 2014.
Treat your nails to a CND Nail Shellac
This is something I have treated myself to for the past 6 months, once a month. My nails seem to hold the gel for about 3 weeks and only chip very minor after this, so you get perfect nails for nearly a month. For me, that is totally worth the £30 or so that it is and I see it as my monthly treat. I just feel so much more attractive with clean, tidy nails so this is something I would highly recommend if you're after a boost.
Book in for a Eyebrow and Eyelash Tint
Especially when I go away on holiday, I will go for an eyelish tint. My eyelashes are totally blonde so they don't make my eyes stand out when they're not coated in mascara. However, they literally cost around £10 and can make such a difference to defining your eyes, so why not give them a try and turn 'no make up days' into "Oh hey, I just look like this!"
Take the plunge with a New Hairstyle
Its scary but sometimes you just have to do it. Cutting or dying your hair is one way to completely change your attitude for the better and get yourself feeling amazing. Go really short, cut in a fringe, look for the latest styles in magazines and go for a chop that could cut your age by 10 years (Im talking to my lovely older readers here). Why not try it out? Your hair will grow back if you decide you're not sure.
Inject some colour into your wardrobe
I know a few people who are lovers of dark clothing and sometimes I just want to throw Dulux paint all over them. I personally love bright clothing and it doesn't all have to be garish and ridiculous. Just adding a bright handbag to a look is good enough, but maybe a bright statement shoe, jumper, necklace or trousers would work. Just that one pop of colour that screams confidence and personality and Im sure your self esteem will shout with it.
Create a New Exercise Regime
Well, I have recently started a new Brazilian workout regime and I must say, I think Im noticing a slight change. I just went to Youtube, searched for Brazilian Butt Lift workouts and Voila, there were millions to choose from. I made a bookmarked playlist and then for four nights a week, I attempt to go through each video in turn and do the exercises. I have a huge mirror in my room which is perfect for working out in front of and it means that I don't have to pay for the gym. Afterwards, I do feel so much better about myself and by Summer, Ill have the perfect bikini bum.
Opt for Laser Hair Removal
Okay this is a biggy, I know. Yet, imagine never having to wax or shave your legs again. You would feel like a leg goddess all year round, for, well, ever! Recently a friend of mine starting undergoing the treatment on her legs and she seemed to note how little pain there actually was and what a difference she's already noticing. That got me thinking that perhaps this is something I need to look into. It definitely would boost confidence and would save so much time in the shower, so perhaps if its something you can splurge on, maybe its worth a go?
Step out of your comfort zone
Just generally, make yourself do something you wouldn't have done before, that perhaps scares you. So try the darker plum lipsticks or bright reds and go out in them. Attempt to wear taller heels or boots for work or just shopping. Buy yourself a new pair of cool glasses for a change to your look or even dye your hair pastel pink. You will find that after you do it once, you won't think about them being unusual again.
Just a few ideas for a new year in 2014. Will you be attempting any of these, or perhaps you have your own plan? Id love to know!
V x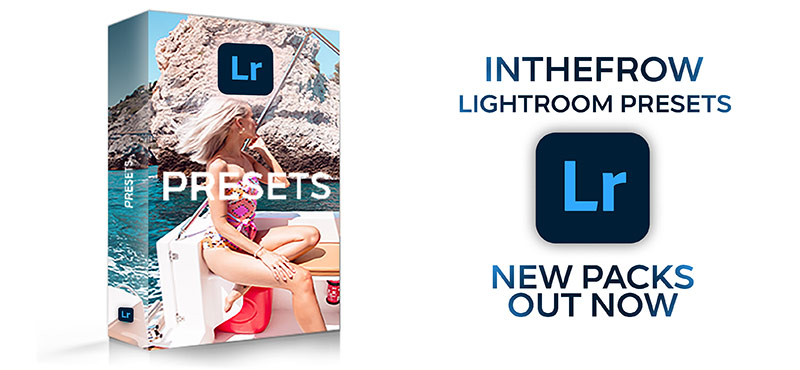 Sign up here for a weekly catch up of everything Inthefrow